How Omron's Robotic Solutions Increased a Chocolate Company's Production By 40%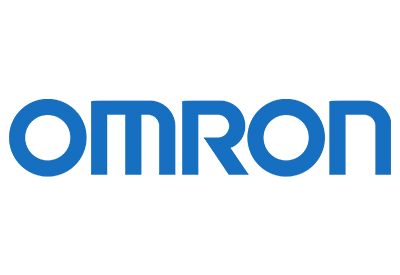 November 26, 2020
At BOLCi Bolu Chocolate, a Turkish manufacturer of elegant truffles and other delicacies, the opportunity arose in mid-2020 for some improvements to its production system. With over 300 employees and a 20,000-square-meter factory, BOLCi has a product list of over 800 different items and produces and average of 200 tons of chocolate items each month.
BOLÇİ's guarantee to its customers is that its chocolate is never sullied by human touch during production or packaging. In order to maintain this immaculate status and reach increasingly high production targets, the chocolate manufacturer turned to Omron and system integrator Innovas to devise an automated solution for its packaging line.
Let's take a look at how the project unfolded.
Keeping its promise: chocolates "untouched by human hands"
At the project's inception, BOLÇİ was exporting to thirteen countries and sought to expand its reach. This required the company to significantly expand its production capacity, improve its infrastructure, and minimize production errors.
The production method at the time required employees to manually place the chocolates into dividers within the packaging area, which wasn't optimal because sales could increase rapidly due to variations in demand (usually on a seasonal basis). Production would need to be adjusted quickly as sales spiked.
Working with the system integrator
BOLÇİ chose Innovas, one of the leading system integrators in the food and beverage industry, to help put together an automation solution. Based on the required production capacity and the variety of products needed, Innovas turned to Omron to supply a compact solution in which all technologies would come from a single source.
Innovas was familiar with Omron's products, including PLCs and servo systems, since it had worked with Omron for several years on a range of applications. The company was also aware of Omron's extensive experience with pick-and-place applications specifically designed for the food and beverage industry.
Why Omron suggested a Quattro robot
Omron performed an assessment to determine what type of pick-and-place robot would work best given BOLÇİ's need to rapidly arrange various products (which would be constantly changing) within the same style of box. Due to its compact size, high speed and exceptional flexibility, Omron and Innovas settled on a four-armed Quattro robot.
Innovas installed three of Omron's Quattro robots for the chocolate manufacturer. Omron also recommended the use of its PackXpert program, which employs a user-friendly, wizard-based interface to support the needs of packaging applications.
A time-saving system that opens up Industry 4.0 opportunities
The three robots now perform the work of picking and placing chocolate pieces into the dividers. They work in sync with each other as part of an integrated system that also includes vision inspection and safety features. Vision is necessary to ensure that the chocolates are positioned accurately enough to prevent any distortion of the delicate material.
The result of the new system has been a 40% increase in production capacity and the opportunity for BOLÇİ to give its customers shorter deadlines. The robots have also helped the company reach its required quality standards by minimizing damage to the chocolate products' shape with precise and thorough vision inspection and reliable positioning.
The system is also helping BOLÇİ move towards the Industry 4.0 ideal. In the future, the chocolate manufacturer plans to increase production by adding more Omron robots and implement additional automated processes with the ultimate goal of becoming a smart factory. So far, the pick-and-place system has been a strong step in this direction.