Battery Formation for EV Batteries: A Critical Step in Battery Production
Battery formation is a critical step in the process of producing batteries for electric vehicles. Festo's EV solutions make this process more efficient, accurate, and optimized.
August 10, 2023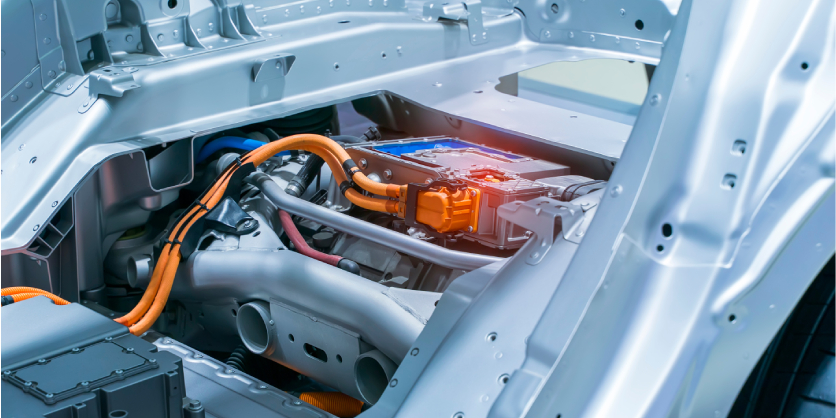 By Krystie Johnston
Festo is a leading supplier of pneumatic and electrical automation technology, and they are supporting the Canadian automotive industry with innovative products, optimized motion control solutions, and unrivaled support. In this article, two subject matter experts from Festo, Jarod Garbe, Industry Segment Manager – Automotive, and Lawrence Lin, Emerging Technologies Business Development Manager -EV Batteries, shed more light on the subject. They discuss Festo's products and solutions for EV battery production – with a particular focus on battery formation – arguably, the most critical part of the process.
A Leading Partner in The Automotive Industry
Battery production is complex, expensive, and dangerous. With rising demand for electric vehicles and the batteries that fuel them, it is important that production be efficient, precise, and optimized. Festo has a strong history of serving the automotive industry; they were a leading partner for building combustion engine vehicles, with products and solutions from the component level to the handling and assembly for automotive manufacturers. Today, with the advent of electric vehicles or EVs, these offerings also serve the needs of electromobility.
Lin comments, "With an electric vehicle, there is still a motor. Festo has traditionally supported automotive manufacturers of combustion engines, and the manufacturing of the entire vehicle – including the body." He adds, "Now, with the transition of the EV, we also have the products to support them. A huge portion of manufacturing an EV is the production of the battery itself."
Garbe adds, "We have a lot of different solutions, particularly with our Cartesian systems and how to handle the cells and build the mechanical systems. We have the tools and the software to support the implementation of these systems."
In battery production, high throughput, repetition, and accuracy are critical. It begins with raw material handling and preparation to manufacture the electrode. Then, battery cells are assembled and filled. Battery formation comes next and is a critical part of the overall process because this is when the battery is validated for quality prior to module and pack assembly.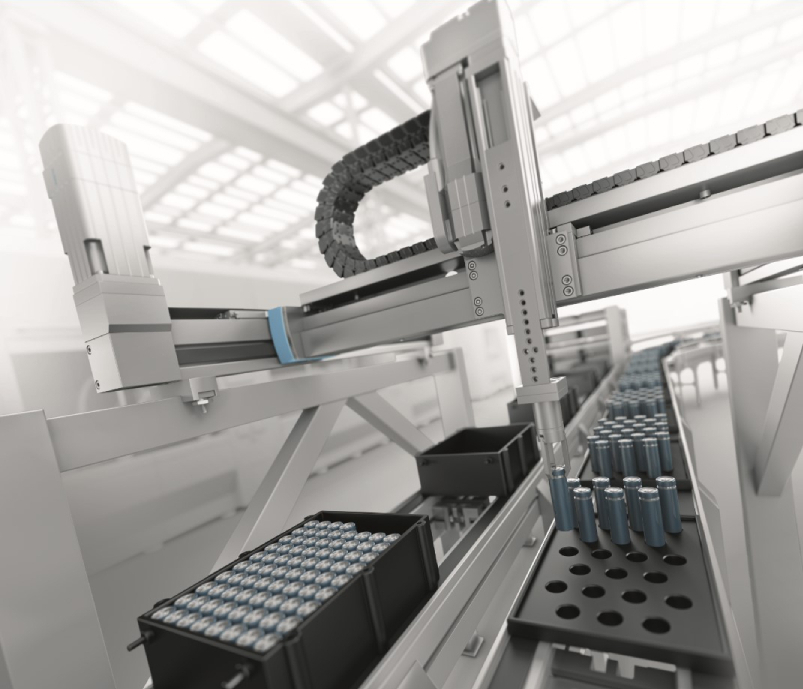 Lin explains battery formation and why it is important: "After the cell is produced, before it is put into a packing module, it is charged and discharged at different rates, and what ends up happening is, right before it is capped or closed, there is something called electrolyte fluid that is inserted into the cell. And during the first initial charge and discharge, the fluid ends up becoming a solid, and, based on the rate of charge and discharge, it validates the quality of the battery." Lin cautions, "If the electrolyte does not cure properly, there could be irreversible damage to the cell, potentially causing shorts or an explosion in the battery."
Failure here can be dangerous and expensive. Garbe reinforces, "One bad cell can have ramifications for an entire module or battery pack. The verification of every single cell is just so critical to ensuring the final product put on the market performs as expected."
Festo Makes Battery Formation Safer, And More Efficient
Automating the process of battery formation has several advantages. It ensures that the demand for EV batteries is achievable and reliable. The global demand for batteries is increasing. For example, according to global management consulting firm McKinsey & Company, the entire lithium-ion battery chain, from mining through recycling, could grow by over 30 percent annually from 2022 to 2030 with batteries for mobility applications accounting for the vast bulk of this demand1. Automating battery production optimizes operational efficiency, allowing manufacturers to keep up with demand. It also future proofs this process by providing traceability.
Garbe points out the benefits EV battery manufacturers will experience when they choose automation solutions from Festo. He says, "Automation of the production allows for traceability and to quickly identify anomalies in the process, so that we can go back and quickly identify when something is deviating from the standard. Then you can go back and verify how many cells were affected, and you can ensure the quality of your production process."
Festo's cartesian gantry is a popular, cost-effective solution to automate the production of EV batteries. Whether the final type of EV battery is cylindrical, stacked (aka pouch), or prismatic, their cartesian gantry can handle them. Each type of cell has its pros and cons, yet not one type dominates the market as each type is a quality solution that works well for their intended application in the market. Garbe explains,
"Our products can handle the cell, whether it is a cylindrical cell, prismatic or pouch. Cylindrical cells are hard cases, handling them is a little bit more straightforward. We have end-of-arm tooling that can grip it and move those cells. Pouch cells are pliable, they are flexible, therefore you must take more care and caution when you handle those." He adds, "And we at Festo have developed some nice tools to do that as well."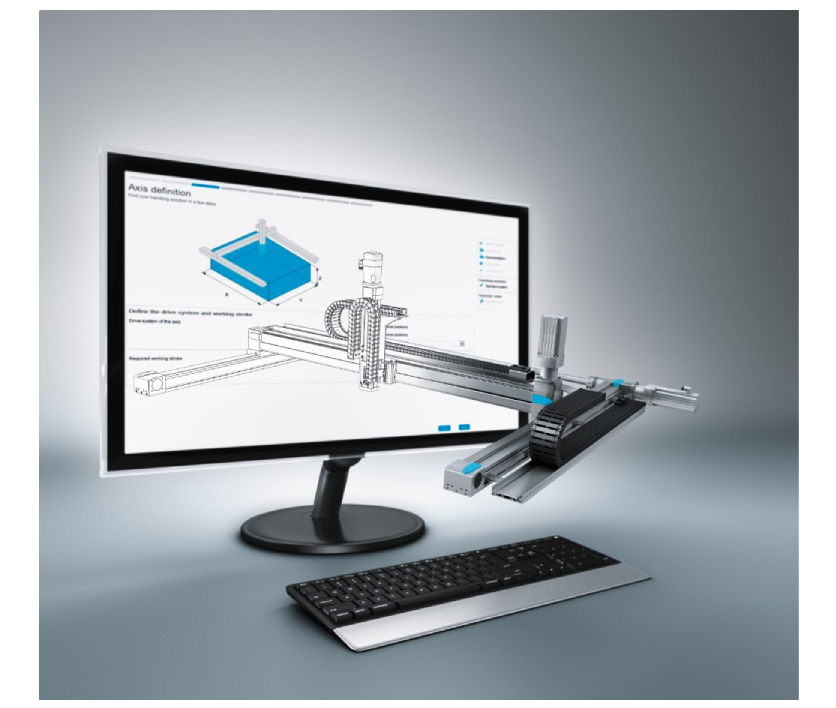 Festo's portfolio of products, whether pneumatic, electric, or a combination of several technologies, provides a full ecosystem of solutions to the electromobility market. Their Cartesian gantry system operates in the motion of the XYZ coordinates and is an ideal solution for battery production. Lin comments,
"One of the things that is unique in a gantry versus a six-axes robot is the accuracies along the entire working envelope. That is one of the biggest benefits, and we can go up to a size of 10 meters by 10 meters in the X and Y coordinates and up to 1 meter in the Z coordinate, and that shows the flexibility of the product itself."
Garbe adds other benefits of using Festo's cartesian gantry, "There are four main differentiators for cartesian systems: they are accurate, high speed is achievable without compromising accuracy, and, they are cost-effective. Moreover, they do not utilize as big a footprint as a six-axis robot. When you have these production lines that are being put into a facility, the envelope that you take up for any production process is always a major consideration, so being able to do something in the reduced footprint is desirable."
An Added Value Is Software to Optimize the Automation System
Not only does Festo have a portfolio of products to optimize production, but they also have software solutions as well. For example, their Handling Guide Online is a free online tool that allows users to create a gantry system within minutes. This is timesaving, as this process can take days or even weeks to configure. Another offering is Festo's software that enables data collection, and ultimately, traceability.
Traceability of EV battery production extends many benefits to manufacturers; it allows them to make use of the data collected during the production process, contextualizes it, and presents it in a way that allows manufacturer to make better decisions based on real-time data.
Lin explains, "Traceability saves time determining the scope of any quality concerns. Especially in the early stages, it is important to determine the quality because, as you move further along, the cost of the production of the battery increases. It is important to detect deviations in cells at earlier stages as it affects the throughput of the battery production."
Garbe adds, "What that really comes down to is your ability to go back and verify when you started seeing deviations in the production, and then then you can tie that back to what cells were produced during that time and try to quickly eliminate any cells that may cause an issue. Traceability is so important; it is probably the number one issue that we hear about when we talk to different battery manufacturers."
Festo offers a complete solution for the e-mobility market that is easy to use. It allows users to extract the maximum value from data produced in an automated system through artificial intelligence (AI) and machine learning (ML). It increases productivity, reduces energy costs, and avoids quality losses. Festo AX is more than just predictive maintenance, it is predictive energy and quality as well.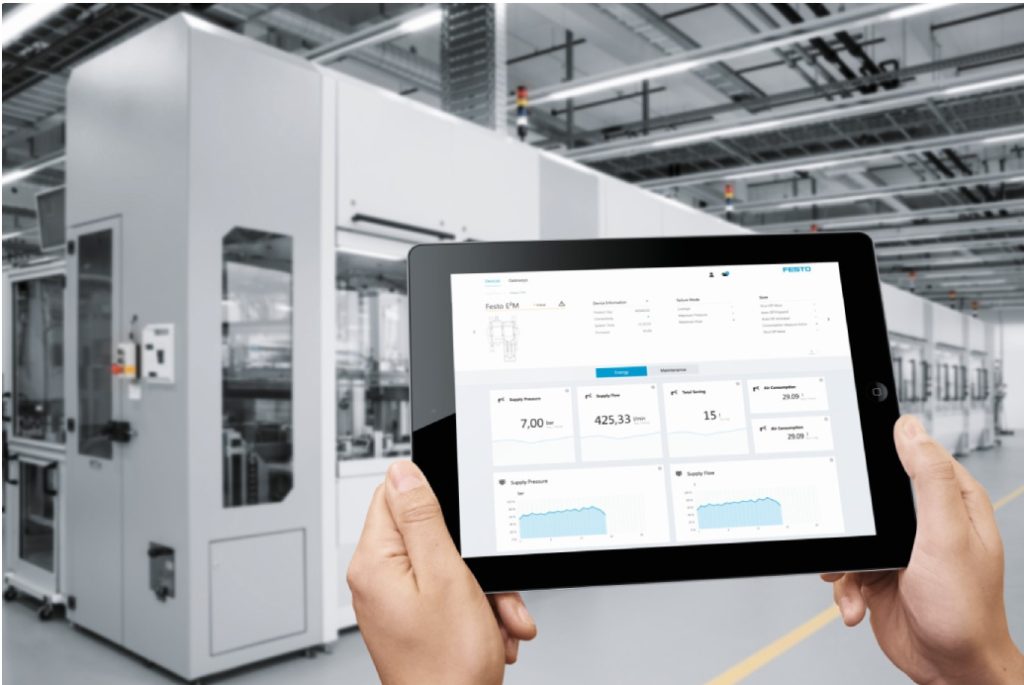 Garbe comments, "Festo AX or the 'Automation Experience' is our platform for developing a dashboard of real-time data. We can measure just about anything that provides data in the process, whether is thermal measurement devices like RTU's, position measurements, pressure, or flow, we can take that information and develop a dashboard with our customer. What we are really good at is taking all the data within our components, and any other components that might be on the production line, and determining how that data affects different things within the production."
Contextualizing the data allows the end user to improve production and ensure quality. For example, anomalies commonly seen in the production of EV batteries involve changes to the rate of production. With Festo's AX, customers benefit from transparency of the processes involved in production and being able to detect anomalies by making use of the data. Lin provides some examples of what Festo's AX can do for their customers.
"In a gantry, the XYZ motion is constantly doing an output from one location to another – within five seconds. And we can detect it if it slows down to 4.5 seconds. The customer will be able to detect the rate of speed being changed, and that is when they know that they should investigate the gantry instead of waiting for the gantry to fail and lose production because of an unknown shutdown of the machine."
He adds, "And then in terms of quality, another example is, in the formation, there is a charge and discharge timing. And through the data we can detect when a certain batch of batteries suddenly takes longer to charge to 100%. This is another anomaly they can detect through the Festo AX."
At a time when manufacturers have goals of zero downtime, it is ideal to have a platform that allows them to have preventative maintenance. With Festo's AX, visibility and traceability afford manufacturers a way to achieve the gold standard of production that is efficient, precise, and optimized. Especially for the battery formation, a critical set in EV battery production. The products and solutions from Festo for the electromobility market are a glimpse at what they have to offer for any manufacturer, in any industry that involves motion and automation.
More Information
Festo's solutions for the automotive market