Creating a Cartesian Handling System with Festo's Handling Guide Online
March 17, 2022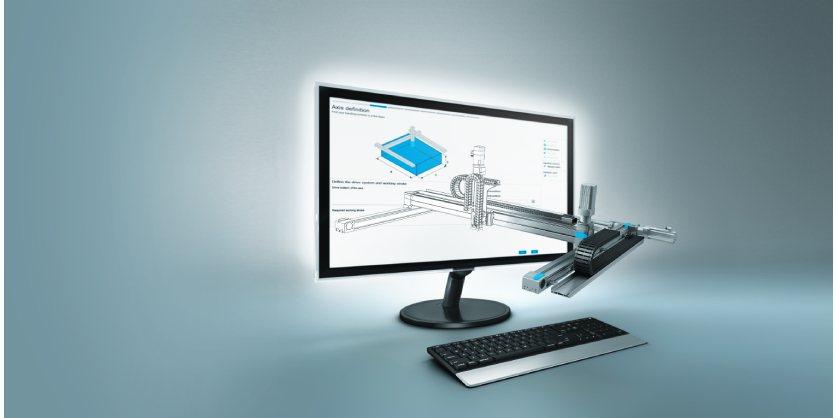 By Krystie Johnston
Industrial robots are becoming more popular as companies realize their potential for time and cost savings. It is not surprising to find industrial robots in the automotive, packaging, and food and beverage sectors, and they are showing up in the medical and life sciences sectors and more. They are programmed to complete a standard function or task and are valued for their repeatability and reliability. As technology develops and the world moves forward into Industry 4.0, industrial robots are becoming more commonplace, and the tasks that they do are evolving.
You can refer to an article published in Mechatronics Canada in 2021, White Paper: Robots – There's One for Every Job – How to Choose the Right One, by Kevin Tardif as a starting point for making an initial investment in robotics. In it, Mr. Tardif looks at the strengths and limitations of the major types of robots and gives advice on how to choose one. 
This article will focus on cartesian robots, also known as gantry robots or linear robots. These robots use cartesian coordinate geometry and their design consists of an assembly of linear actuators, and sometimes a rotary actuator at the end of arm for 3D applications. They are easy to install and maintain. The cartesian robot is fully adaptable – strokes and sizes of each axis can be customized to the application.
The adaptability of these handling systems makes them price-optimized for a wide range of straightforward applications where the dexterity of an articulated robot is not required (Tardif, 3). Therefore, they are versatile and have economical advantages over other types of robots. 
When a customer decides they want to implement a cartesian robot for their application, where do they get started? They turn to experts in the industry, like Festo, who has decades of experience in process automation and technology. They are also global leaders in learning systems, training, and consulting. This makes them poised to provide customers with products and solutions that meet their requirements. Festo's Handling Guide Online, or HGO is an engineering tool that makes it easy to design, configure, and order a handling system.
The HGO software was developed by a team of specialists who analyzed hundreds of different handing projects and created a standard that covers most applications. It is a tool that helps customers in their day-to-day work. How does it work? In three simple steps, customers can select the type of handling system they need, enter their application data, and place their order.
This short video discusses Standard Handling Systems and Festo's Handling Guide Online and shows how easy it is to configure a system in just a few simple steps.
Mechatronics Canada recently had the opportunity to discuss the Handling Guide Online with Eric Rice, Product Market Manager – Electric Automation at Festo. Mr. Rice has over two decades of experience with motion control products and solutions and he answered some questions about Festo's HGO.
1. What is a handling guide? What does it do? And who needs one?
A handling guide is a tool that people use to size and select handling systems. A handling system is an assembly of multiple linear or rotary actuators that together produce repeatable and precision movements in one or more coordinate axes, normally from one to three axes. Anyone who is attempting to control linear or rotary motion in a multi-axis coordinate system will benefit from using a handling guide.
2. What advantages do cartesian handling systems offer compared to other forms of multi-axis position control, such as six-axis robots?
Multi-axis handling systems, often referred to as cartesian robots, offer many benefits compared to 6-axis and SCARA robots. For example, cartesian robots are always exactly the right size for the task and are never oversized. Because cartesian handling system are purpose-built for specific tasks, no degrees of freedom are ever wasted. This makes cartesian systems the most economical solution in many applications.
It is easy to mix pneumatic technology into a cartesian robot, for example as a Z-axis, rotary module, gripper, or vacuum suction cup. Cartesian robots also require less floor space and lend themselves more easily to space-limited application conditions. These reasons and more make cartesian robots, or multi-axis handling systems, the ideal choice for many tasks.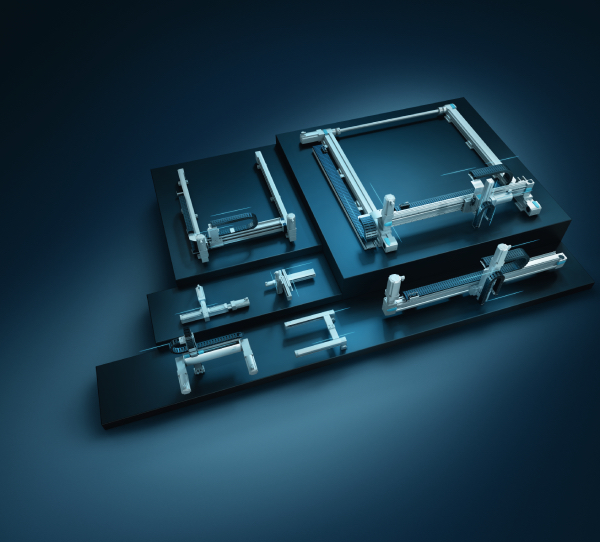 3. How did Festo come up with the HGO software and is it suited for global applications?
Through years of experience in developing multi-axis handling systems, Festo was uniquely positioned in the market to identify opportunities to gain efficiencies in the process of sizing and selecting these systems. As Festo became a leader in the market for handling systems, it became clear that better selection tools would greatly benefit users and thus was born the idea for the Handling Guide Online, or HGO.
That same experience drove key decisions about which handling systems were the most common, such as two-dimensional (2D) linear gantries and three-dimensional (3D) gantries. And as a leading global provider of handling systems, it was Festo's intention from the beginning that HGO be available to every user around the world and in multiple languages. 
4. Is the HGO just a software tool? What else can it do?
Sizing and selecting the components to create a single axis of linear motion, which includes linear actuator, gearbox, servo motor, servo drive, cables, etc. – is technically a challenge by itself, but the process for sizing a gantry with two or three axes of motion control is exponentially more difficult. All sizing decisions for each individual axis affect the other axes. Additionally, the mechanical adapter plates required to mount one axis to another must accommodate all iterations and sizes of the available hardware options.
Cable management is very complex. HGO takes care of all these details for the user. The user must only know their application parameters, such as the payload mass, stroke lengths, and the cycle times required, and HGO does the rest. In addition, HGO seamlessly provides the tools that will help the user to integrate the system into their plant. These include detailed CAD models, the option to have the system shipped fully or partially assembled, electronic files for easily importing the system configuration parameters into their software environment, and spare parts lists that can be accessed for years after the initial installation. 
5. Is the HGO available in Canada? Is it suited for global applications?
Yes, HGO is available in Canada in both English and French. And because HGO works strictly in metric units, it is readily accepted around the world. Festo certifies the component products used in handling systems to the regulations required by local markets, including UL and CSA for Canada. Festo supports users around the world with HGO production facilities located in Germany, China, and the United States.
As new components and system features are introduced into the HGO, the production facility in Germany establishes the supporting production processes and simultaneously rolls those processes out to the other facilities. This ensures that a majority of the local markets around the world, including Canada, have access to a regional production facility for state-of-the-art handling systems. 
6. How does the standardization of modules reduce the price for the end user? What if a customer requires something outside of these standard module components? Can Festo modify or customize its production to meet these varying requirements?
The standardization of modules used in handling systems means that components are manufactured on a large scale, and the cost savings associated with that scale are passed along to the end user. This would not be possible with a custom solution for every application. However, custom solutions are also a steady part of Festo's HGO business. The standard HGO selection process includes many configurable options for the end user, allowing them to do a robust level of customization directly in HGO.
For customers that require further customization, Festo's Customer Solutions (CS) engineering team steps in to take over. HGO provides the starting point for the customized solution, which CS then customizes to provide a bespoke handling system tailored to exactly what the customer needs at their facility. In this way, HGO plays a central role in the development of both standard and custom solutions. 
7. What are some examples of customizations Festo has made when the standard HGO isn't enough? How long does this process usually take?
Examples of customizations to handling systems include longer stroke lengths than the maximum values allowed by default, and the addition of system components that fall outside the main scope of HGO, such as HMIs, grippers, machine vision sensors, and 3rd party components, to name a few. Another example is special software programming requirements. The length of time required to develop customizations starts at two weeks and goes up from there, depending on the complexity of the requirements. Whatever the level of complexity, the customer is supported by the Festo sales and CS teams throughout the fulfillment process.
8. What kind of controls and connection cables are required, and are they provided?
HGO incorporates Festo's standard servo drive offering, which means that EtherCAT, EtherNet/IP, Modbus TCP, and PROFINET are all supported. For handling systems that use a Festo motion controller, such as those available in the CPX-E-CEC line of controllers, the standard Festo protocol is EtherCAT. Cables are automatically included in HGO solutions. Users must only specify the length of cable needed from the handling system to their control cabinet. HGO calculates the rest, including how much cable is required to route through the handling system to the various axes. Maximum cable length values are automatically respected by HGO, so users may freely select from the cable lengths provided in the HGO process.
See how easy it is to configure your own handling system today. Festo's online tool, the Handling Guide Online, can get you there in just a few simple steps. Their customer support is available for projects beyond the standard, and for any other questions you may have.
Visit www.Festo.ca to learn more, or click here