Algoma Steel Provides Sault College $100,000 to Advance New Mechatronics Engineering Program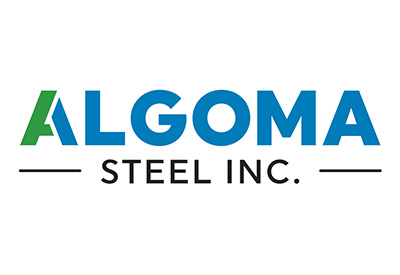 September 30, 2021
Algoma Steel Inc. recently announced it is contributing $100,000 to Sault College to support the education and development of students pursuing careers in steel and other vital industries through the College's innovative Bachelor of Engineering – Mechatronics program.
The contribution provides necessary funds for the purchase of new instruction equipment to help more students gain hands-on experience with industry-standard advanced technology, bridging the gap between academic coursework and practical applications in industry. In addition to the Mechatronics program, much of this equipment will complement learning pathways for trades apprentices and students in mechanical and electrical programs. The funds will also help facilitate the necessary renovations required to upgrade and expand the learning environment with advanced labs and classrooms.
"Algoma Steel and Sault College have a strong history of working together to prepare students and existing employees for new workplace expectations in a modernizing industrial setting. Sault College's innovative Mechatronics program, which offers a unique mix of classroom-based learning and opportunities to work on industry-led projects, is building the next generation of engineers that the high-tech steelmaking of today and tomorrow depends on as advanced manufacturers," Algoma Steel Chief Executive Officer Michael McQuade said. "At Algoma, we are focused on the future and appreciate that it's all of our responsibility to foster great engineering talent in Sault Ste. Marie, to ensure our long-term future together and successful adoption of emerging technologies."
"Algoma Steel continues to be a valuable community partner supporting our College and students in varying ways. Through our innovative Bachelor of Engineering – Mechatronics degree program, offered in partnership with Humber College, we are educating and training highly qualified graduates to strengthen the workforce in this in-demand, specialized area. This investment from Algoma Steel will further advance our program and we look forward to continuing to educate students who can then pursue meaningful careers at organizations, such as Algoma Steel. On behalf of Sault College, I would like to extend our gratitude to Algoma Steel for choosing to invest in this program and our future workforce," said Dr. Ron Common, Sault College President.
"This investment by Algoma Steel into the Bachelor of Engineering – Mechatronics program at Sault College will support the education and development of students who want to pursue rewarding careers which are vital to supporting our local economy," said Ross Romano, MPP for Sault Ste. Marie and Minister of Government and Consumer Services. "By developing Sault College's advanced learning environment, this program will empower younger generations to succeed right here in Sault Ste. Marie."