Four Questions to Ask Yourself When Getting Started With Collaborative Robots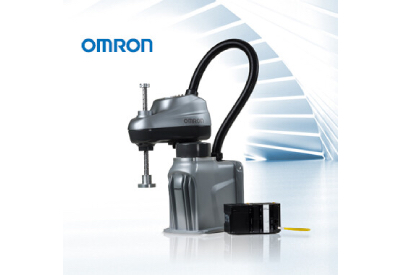 October 14, 2022
Many businesses of all sizes turn to robots for the purpose of enhancing precision, speed, and consistency while minimizing expenses and downtime. However, many of them – particularly the smaller enterprises – are initially unsure of whether the payoff will be worth it.
At Omron, they provide a variety of robots to meet the specific needs of our customers. Whether you're trying to automate highly repetitive tasks or shift some of the heavy lifting to machinery, Omron can help you choose the right technology.
Before chatting with an Omron robotics expert, it always helps to consider the following questions about your plans, needs, and expectations.
1. What are the underlying problems you're looking to solve?
The types of issues that robots can alleviate generally fall into three categories: (1) concerns about employee safety, (2) concerns about precision and repeatability, and (3) a need for continuous productivity and uptime.
Robots can be great for eliminating manual tasks that are dangerous or that could lead to repetitive stress injuries. For instance, they can take over industrial welding activities that would otherwise put a person in harm's way. Even tasks that don't seem overtly dangerous, but that are highly repetitive, can cause problems for humans and are better performed by robots.
Tasks that require extreme levels of precision and repeatability are also right for automating with robots. If you're in need of improving quality and consistency on tasks that don't specifically require humanlike dexterity, robots can help you do this.
If you're looking for round-the-clock productivity, robots can keep working on low-level tasks throughout the day and night without needing to rest, allowing the team to focus on designing new elements of the system and training the robots on new tasks when the need arises.
2. Do you need collaborative robots?
Traditional industrial robots are well-suited to moving heavy objects, but they're much less flexible than another category of robots that's making headlines today: the collaborative robot. With graphical programming, hand guidance, and intelligent vision, Omron TM cobots are designed to be easy and intuitive and can work safely alongside humans.
Collaborative robots can take care of a variety of requirements in assembly, palletizing, packaging, machine tending, pick-and-place, screwdriving, and other applications.
Want to learn more about collaborative robots? Read our Collaborative Robots Introduction Whitepaper.
3. What are the simplest tasks you can automate today?
When implementing robots for the first time, it can help to start small. Even handing over some of the most menial tasks to a robot can make a tremendous difference in your facility's productivity and in the satisfaction of your employees.
Machine tending and pick-and-place activities are ideal for collaborative robots. These tasks are extremely repetitive and can sometimes be dangerous. Omron cobots include built-in vision so that you can incorporate inspection activities into your pick-and-place application without needing to install additional cameras or lighting equipment.
Robots can easily store the details of these tasks and repeat them in the future. They can also learn new tasks with just a simple training session.
4. How much extra space do you have available?
It may be that your facility doesn't have enough space for large industrial robots. Due to the possibility for hazardous motion, these robots generally need to be sequestered in cages. This only adds to the space they take up, which can be around 3 to 5 square meters for each robot.
Collaborative robots, on the other hand, are well-known for being quite compact. In fact, they usually require just around one and a half square meters of space. That said, it's still important to learn about collaborative robot safety risk assessment and consider the safety implications of your cobot and the collaborative workspace.
Want to know more about robotic solutions? Click here