Shelley Automation & Robotiq Webinar: Simplicity Meets Flexibility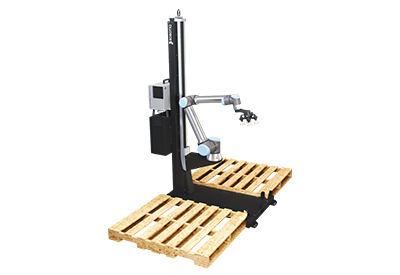 April 29, 2021
Start production faster with a new all-in-one Palletizing Solution from Robotiq.
This webinar will be hosted by the Shelley Automation and Robotiq teams, and will include a live demo and Q&A session. The webinar will take place on Thursday, May 6th from 11:00am – 12:00pm. During this webinar, the following highlights of the palletizing solution will be featured in-depth:
• Quick to receive, quick to install, quick to set-up.
• Open the box, and the hardware and software is already connected.
• Plan your set-up in just three steps directly on the Material Handling Copilot. Generate and automatically optimize all trajectories and robot movements using only the below information:
1. Box dimensions and weight
2. Pallet dimensions
3. Pallet pattern
Register HERE.