Province Powering Growth in Northeast and Eastern Ontario
October 24, 2023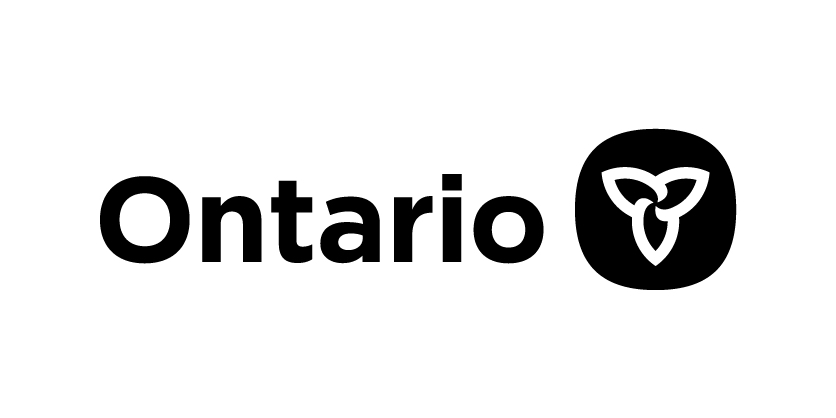 Expansion of electricity transmission infrastructure will support electrification of steel industry and other growth
Ontario is accelerating the timely and cost-effective development of three transmission projects that will support the production of clean steel at Algoma Steel in Sault Ste. Marie, as well as economic growth, critical mineral development and new housing in northeast and eastern Ontario.
"We're building a made-in-Ontario supply chain that's connecting the province's critical minerals and clean steel in the north, to auto makers and battery manufacturers across Ontario," said Todd Smith, Minister of Energy. "These three new transmission lines will power that vision, helping to electrify Algoma Steel's conversion to electric arc furnace as well as new homes, critical mineral development, and other job creators in northeast and eastern Ontario.Todd Smith, Minister of Energy
The government has issued an Order-in-Council declaring three transmission line projects as priorities, which includes one new line in eastern Ontario and two new lines in northeastern Ontario. This will streamline the Ontario Energy Board's (OEB) regulatory approval process for these lines. The government has also directed the OEB to amend Hydro One Network Inc. (Hydro One)'s transmission licence to designate it as the transmitter responsible for the development of the three lines.
These projects are also a significant opportunity to build economic partnerships and advance reconciliation with Indigenous communities, which will be key to successful energy infrastructure development in the province. Hydro One and the First Nations have been collaborating on early planning and will advance the development and construction phases of the projects together. First Nations have the opportunity to invest in a 50 per cent equity stake in the transmission line component of the projects once complete through Hydro One's Equity Partnership model.
"Ontario is building a strong end-to-end EV supply chain while attracting billions of dollars of investments in the automotive sector. A steady and reliable supply of clean, affordable energy will be essential to the economy of the future," said Vic Fedeli, Minister of Economic Development, Job Creation and Trade. "By expanding our electricity infrastructure, our government is ensuring we are well-positioned to power the jobs of tomorrow – not only in northeast and eastern Ontario, but across the entire province."Vic Fedeli, Minister of Economic Development, Job Creation and Trade
These new transmission lines demonstrate how the province is continuing to deliver on the actions outlined in Powering Ontario's Growth to meet the increasing demand for electricity driven by strong economic growth and electrification through the 2030s and 2040s.
"Finding electricity pricing solutions for industry and building this critical transmission infrastructure are key to maintaining global competitiveness, keeping high-paying jobs in Northern Ontario, and providing more opportunities to invest in training, new equipment and job creation," said Greg Rickford, Minister of Northern Development. "Our government is supporting transformative investments with the addition of the Investor Class Stream to the Northern Energy Advantage Program, which has provided Algoma Steel with the cost certainty necessary to confidently plan to build an electric arc furnace in Sault Ste Marie – positioning Algoma Steel as a world leader in the production of green, low-emission steel."Greg Rickford, Minister of Northern Development
Ontario's world-class clean electricity system is a competitive advantage. These actions will ensure that transmission infrastructure can meet the needs of northeast and eastern Ontario, giving businesses the confidence to expand or invest in their operations and create new jobs. This includes certainty for growing industries, such as Algoma Steel's transition to electric arc furnaces.
Quick Facts
Electricity demand in Northeast and Eastern Ontario is projected to grow at a rapid pace over the next 10 years due to economic development and electrification initiatives creating urgency to expand electricity infrastructure in these regions.
To support the growing electricity demand, the Independent Electricity System Operator (IESO) has recommended that three new transmission lines come into service no later than 2029.
Two of the new transmission lines will run between Sault Ste. Marie and Sudbury:

A new 230 kilovolt (kV) transmission line from Mississagi Transformer Station to Third Line Transformer Station
A new 500 kV transmission line from Hanmer Transformer Station to Mississagi Transformer Station

The third transmission line is a new 230 kV line in the eastern greater Toronto area from Dobbin Transformer Station (Peterborough area) to either Cherrywood Transformer Station or Clarington Transformer Station (Pickering/Oshawa areas).
The new lines in the northeast are critical to supplying Algoma Steel's transition to electric arc furnaces. They will also support additional load connections in the Sault Ste. Marie area and increase the ability to transfer energy into northwest Ontario.
The new line in eastern Ontario will help meet load capability for the Peterborough to Quinte West area. The line will also address constraints that could otherwise limit future load growth in the Ottawa area.
Quotes
"The announcement of these transmission lines is important news for our community. It helps the progression of the electric arc furnace at Algoma Steel and creates opportunities for growth in other manufacturing industries."

– Ross Romano
MPP for Sault Ste. Marie
"Hydro One is pleased to work with Indigenous communities in the region and the government of Ontario to build these critical infrastructure projects that will help unlock Ontario's clean energy future. With our long history of building and operating transmission lines in the province, we are confident that our resilient electricity network will enable unprecedented investments in the clean energy value chain, including clean steelmaking, mining, manufacturing and other sectors creating new jobs and driving Ontario's competitive advantage."

– David Lebeter
President and CEO, Hydro One
"The Government of Ontario's investment in accelerating transmission line upgrades from Sault Ste. Marie to Sudbury, with local First Nation partners, is a significant step towards both decarbonizing our local industries and making future job-creating investments in our region possible. I'm grateful for the support of the government and look forward to working with Minister Smith to increase access to power generation in Sault Ste. Marie and all of Northern Ontario."

– Matthew Shoemaker
Mayor, City of Sault Ste. Marie
"Algoma Steel applauds the Government of Ontario's decision to prioritize new transmission lines in Northeast Ontario, designating Hydro One as the primary transmitter. Our commitment to transitioning to electric arc steelmaking is rooted in our vision for enduring market competitiveness, fostering sustained economic growth in the northeast for generations to come, and substantially reducing GHG emissions. This forward-thinking investment paves the way for regional economic prosperity and positions Algoma Steel at the forefront of green steel production in Canada."

– Michael Garcia
CEO, Algoma Steel Inc.
Additional Resources
Related Story
The Ontario government announced the first six projects that will receive funding through the new Hydrogen Innovation Fund, which will kickstart and develop opportunities for low-carbon hydrogen to serve as a clean fuel while strengthening the province's reliable, affordable and clean electricity grid. The successful projects represent $7.5 million in funding and mark another milestone in the implementation of the province's Low-Carbon Hydrogen Strategy, positioning Ontario as a clean manufacturing hub.