Ontario Introducing New Rules to Keep Miners Safe in 2023
April 17, 2023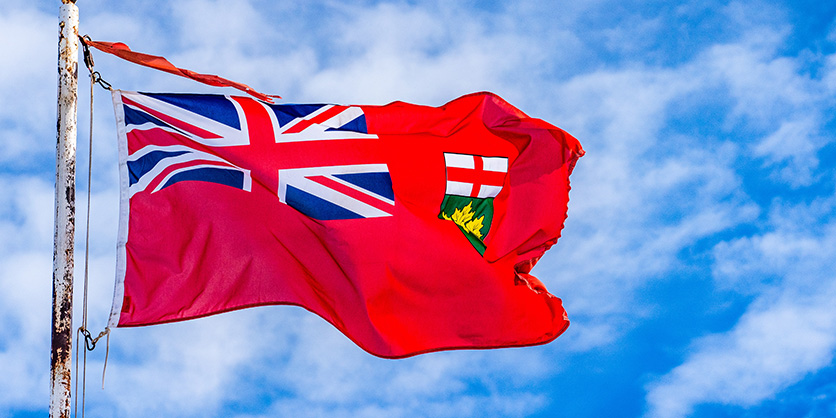 Changes will reduce exposure to harmful chemicals and allow robots to detect hazards.
The Ontario government is working for the province's 29,000 mine workers by introducing new rules to improve ventilation requirements in underground mines and lower exposure to harmful diesel exhaust to the most protective levels in North America. Long-term exposure to diesel exhaust can be a significant cause of lung cancer in miners.
"Miners have been the backbone of Ontario's economy for generations, and we owe it to them and their families to do more to keep them safe," said Monte McNaughton, Minister of Labour, Immigration, Training and Skills Development. "These everyday heroes are critical to the future of our great province and I'm proud that our changes today will save lives."

Monte McNaughton, Minister of Labour, Immigration, Training and Skills Development
In addition, the government is making changes to allow for the use of track-mounted robots in mines to increase safety. These specialized machines with a high-definition camera will be controlled by an operator to identify loose rocks, misfired explosives and other safety hazards, while keeping workers out of danger.
"I come from a proud mining family and keeping workers safe has always been a top priority, but we can do better," said George Pirie, Minister of Mines. "As our government helps companies build more mines, we need to attract the best and brightest to work in this exciting sector. These changes send the message that you can find safe, rewarding careers in Ontario's mining industry."

George Pirie, Minister of Mines
These amendments respond to calls from unions for a reduction of how much diesel particulate miners can be exposed to underground and follow recommendations from the Mining Health, Safety and Prevention Review and recent coroner's inquests.
The changes expand on the ground-breaking actions introduced by the government in the Working for Workers Act, 2023, which proposes new health and safety protections for workers, including fines for withholding passports, better protections for remote workers during mass terminations, and job-protected leave for military reservists. They also build upon recent regulatory amendments to require women's-only washrooms on construction sites and to expand cancer coverage for firefighters.
The Ontario government is helping to build a strong critical minerals sector in the province. Through investments and support, Ontario is unlocking Northern Ontario's economic potential in critical minerals and connecting these resources to the world-class manufacturing capabilities in Southern Ontario. The province has tremendous opportunities for critical minerals to support future economic prosperity. These important resources are critical to products that the people of Ontario rely on, including cell phones, electric vehicles (EVs) and the semiconductors in countless goods.
Quick Facts
The regulatory amendments will come into force on July 1, 2023, and others in effect on September 1, 2023, to allow employers time to comply.
Ontario's allowable level of exposure to harmful substances from diesel exhaust in underground mines will now be the most protective in North America.
Effective September 1, 2023, the new exposure limit will be a time-weighted average exposure to elemental carbon of not more than 0.12 milligrams per cubic metre of air, instead of 0.4 milligrams per cubic metre of air based on total carbon.
Ontario has approximately 5,000 operating mines, 37 of which are underground. About 12,000 miners work below ground and Ontario mines employ approximately 29,000 workers in total.
The Ontario government is committed to supporting mineral exploration in the province through investing in its Critical Minerals Strategy.
Ontario has committed close to $1 billion to support critical legacy infrastructure such as all-season roads, broadband connectivity and community supports in the Ring of Fire region to keep moving forward on one of the most promising mineral deposits in Canada.
The Ontario government is also proposing amendments to the Mining Act that would ensure Ontario has a modern and competitive regime for mineral exploration and development.
With the recent introduction of the federal Critical Mineral Exploration Tax Credit, Ontario expects to provide an estimated $25 million per year in additional relief to support investment for a competitive mining sector with good jobs.
Quotes
"Today is a good day for Steelworkers and all other workers in mining who have been fighting for such a long time to make the underground air in their workplaces less dangerous. The Minister's announcement is important for improving workplace safety because there is a level of risk that these workers face every time they start a shift, and anytime we can lower that risk, it's a good thing.

We also recognize that while the occupational exposure limit for diesel particulate in Ontario is being significantly lowered today, it is not down to the level that Steelworkers have been calling for, at 20 µg/m³. It is our hope and expectation that the province will get there in the very near future."

– Myles Sullivan
Director, USW District 6
"Clean air and a healthy work environment are fundamental to worker health. Having witnessed the devastation of occupational disease on my dad and the McIntyre Powder Project mine workers, it is very encouraging to see this significant shift toward providing cleaner air for these workers. Thank you to Minister McNaughton for his commitment to continuing this progress, and thanks to the USW and CROSH for championing this change."

– Janice Hobbs Martell
Founder of McIntyre Powder Project
"As an organization with a long history rooted in promoting health and safety in the global mining industry, NORCAT welcomes the introduction of new rules aimed at improving the safety of Ontario's mine workers. These changes will help to reduce risks and hazards in underground mines, contributing to a safer working environment for all. We are proud to support the Government of Ontario's commitment to prioritizing the safety of Ontario's mining workforce, and look forward to a healthier, safer and more productive future for the industry."

– Jason Bubba
Chief Operating Officer, NORCAT
"The IBEW Construction Council of Ontario applauds Minister McNaughton's leadership in raising safety standards to the highest level in North America for workers in the mining sector. Minister McNaughton gets it — safety must always be a top priority. As we seek to strengthen Ontario's workforce, whether that be in mining, construction, industrial, mechanical or any sector where worker safety must be carefully guarded, IBEW CCO respects Minister McNaughton's efforts for effective and positive change in the lives of all workers when it comes to health and safety."

– James Barry
Executive Secretary Treasurer, IBEW Construction Council of Ontario
More Information