Nexans Canada Copper Rod Mill Strike Affects Canadian Market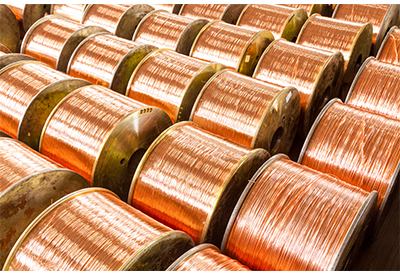 September 9, 2022
Canadian Electrical Wholesaler has learned that Nexans has issued a force majeure notice to its customers because of the current strike at its copper rod Plant in Montreal. The plant produces copper wire rod and drawn wire for its own manufacturing and is a core supplier of copper rod to many of Canada's leading wire and cable manufacturers.
The Nexans rod mill is the only one in Canada.
North America has several other rod mill facilities but recently one in Amarillo Texas was closed when ASARCO (Grupo Mexico) announced it would indefinitely shut down as the economics of continuing operations of the rod line are challenging. They further indicated in a letter to their employees that freight costs had also added costs to producing copper rod.
It understood too that several other facilities in the US are also struggling with one recovering from a recent fire. Southwire announced a new 100, 000 square foot Rod mill facility to come online last year in Carrolton, Georgia, and is expected to be up and running by year's end. This will augment a previous rod mill plant built in the early 1980's. These plants are currently providing copper rod to Southwire production facilities only.
The Nexans strike is a direct result of Unifor, It's Union. Unifor is focused on addressing a "level of salary catch up " and related issues with a pension fund.
To quote a release from Unifor, "In today's high inflation environment, members have high expectations for salary increases. For the moment, the employer does not even offer the consumer price index (CPI). We are determined to obtain salary adjustments that take into account the current situation," said national representative Jean-Rod Morin. "In addition, the employer is currently allowing managers to do the work of our members. This is not something we can accept," commented the national representative.
The wire and cable segment has been under a considerable amount of stress and pressure with volatile commodity pricing raising wire and cable revenues to record levels for the electrical wholesalers and today represents an unprecedented percentage of the product mix when measured in dollars.
At the timing of writing there is no indication of when the dispute will be resolved but it is clear that the repercussions to the manufacturing segment, electrical distributor and electrical construction could be onerous if it continues too long.