Mining & Quarry: Avoid Conveyor Downtime with NSK Solutions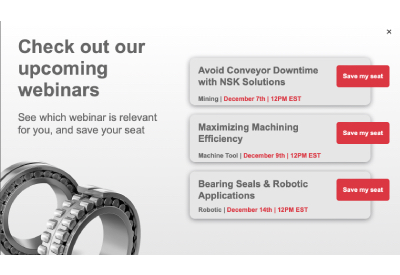 November 30, 2022
Discover how NSK technologies can extend bearing life up to 10 times
NSK presents advanced, field-proven solutions that have delivered exponentially longer bearing life in mine sites around the world.
You'll discover how to achieve dramatic improvements to productivity and efficiency through an understanding of:
•Root causes of bearing failure
•Advanced bearing material technology for superior wear-resistance
•Prevention with integrated and external sealing measures
•Proof points – NSK success stories
Speaker

Nadeem Bhatti
Sr. Application Engineer
Nadeem is a University of Michigan B.A.Sc. Mechanical Engineering graduate and has been working in engineering since. In the last 8 years with NSK as an application engineer, he has been supporting customers across the US in various industries including medical.