Loyalist College and Siemens Partner to Offer Globally Recognized Mechatronics Micro-Credentials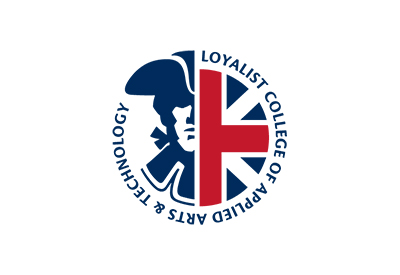 September 15, 2021
Beginning in fall 2021, students at Loyalist College will have the opportunity to work towards Level One and Level Two Mechatronics Systems certification based on Siemens' globally recognized program. Siemens and Loyalist College announced they have signed a memorandum of understanding (MOU) and are partnering on this and other initiatives to prepare students for the workforce by providing them with the real-world technical skills required to support Ontario's mid-sized industries.
Mechatronics combines mechanical, electrical, and computer software technologies with control and systems theory into a single system used in production and manufacturing. In practical terms, mechatronics-trained students raise the bar for the implementation of the digital enterprise by offering a holistic, hands-on approach to automation that can improve efficiency, productivity, and quality which ultimately decreases time to market. Industries that benefit from mechatronics systems include aerospace, materials processing, machine building, automotive, transportation, building technologies, and mining.
"Mechatronics has disrupted the manufacturing industry through automation and computerization, which have the potential to significantly increase output in the Bay of Quinte region once the pandemic is behind us," said Dr. Ann Marie Vaughan, Loyalist College President and CEO. "Employers have told us they need help building a local workforce who have the right mix of mechanical, technical and computer skills required to interact with the latest machines. For surrounding manufacturing leaders, these mechatronics micro-credentials are the start of exceptional sector-specific support, including a dedicated training centre, industrial assistance, and customizable training. Siemens Canada is an innovative engineering leader, and we are thrilled to establish this framework for partnerships in programming and applied research.
Loyalist College is investing in renovating a wing of its Bay of Quinte Skills Centre at the Belleville campus to establish the mechatronics lab which will act as the training facility for students to pursue the Siemens Mechatronics Systems Certification. Instruction will be provided by Loyalist College faculty trained at the Siemens Technik Academy in Nuremberg, Germany.
"There are tough challenges facing Canada's economy and our manufacturing sector," said Joris Myny, Senior Vice-President, Digital Industries, Siemens Canada. "For Canadian Manufacturers deploying new technologies to bring new products faster to market and increase productivity, having skilled people is an absolute must. We look forward to supporting Loyalist College to enable students to succeed in Canada's top industries after graduation.
Additionally, the MOU outlines that Siemens and Loyalist College will look at ways to enhance curriculum and applied research and learning opportunities for students, leveraging Siemens experts and focusing on student engagement and knowledge sharing.
Siemens is the only global industrial company to offer the Mechatronics certification program in cooperation with partner colleges and universities throughout North America, Asia, and Africa. Loyalist College joins a growing group of Canadian higher educational leaders in this international network of advanced technology partners in education and industry.