Let's EPLAN Overview Video
July 20, 2023
What does EPLAN stand for and how can they improve your engineering? You will find out in their image video. Shaping the future of engineering.
EPLAN provides software and service solutions in the fields of electrical, automation and mechatronic engineering. They develop one of the world's leading design software solutions for machine, plant and panel builders.
"Efficient engineering" is their focus: EPLAN is the ideal partner to streamline challenging engineering processes. No matter whether small or large enterprises, they strive to enable their customers to apply their expertise more efficiently.
More Information
Related Product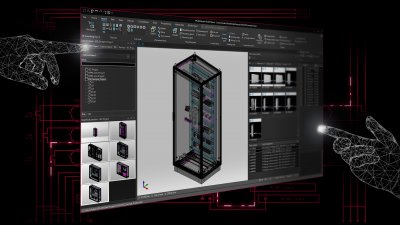 The new Eplan Platform 2023 is streamlining and accelerating project planning with new cloud-based device management and multi-standard support for schematic macros. This means that users can get results more quickly – especially when working on international projects – due to the simplified device data management system while increasing overall project quality. The new 3D graphics core, an optimized cable editor and the new Insert Center also bring more performance and transparency to engineering.