Open Industry 4.0 Alliance: KUKA Appoints New Chairman of the Board
February 7, 2023
With its reorganization, the Alliance is continuing its consistent scaling course. A central component is further internationalization in order to support European industry in the global challenges surrounding the digitalization of industry. "In 2023, we will enter a new phase with the alliance," says Dr. Christian Liedtke. "In particular, we will continue to drive forward the internationalization of the alliance. Our initial focus here is on Europe. Following the successful launch in the Netherlands, Denmark, Belgium and Italy will follow. In addition to the continuous internationalization, the alliance continues to intensify its cooperation with German government organizations, associations and federations."
Open Industry 4.0 Alliance repositions itself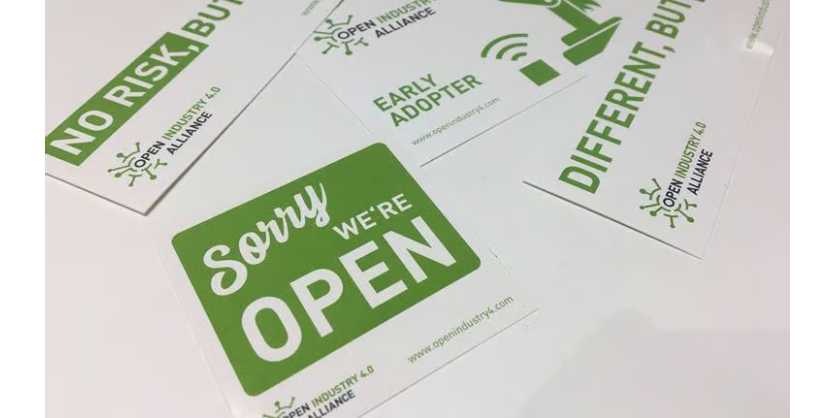 At the annual general meeting on December 9, Dr. Christian Liedtke, responsible for strategic alliances at KUKA, was elected Chairman of the Board of the alliance. In this role, he also assumes the function of spokesman. Hans Huber, Managing Director In-dustrial Internet of Things at Endress+Hauser, and Marius Grathwohl, Vice President Digital Products and Transformation at Multivac, support Liedtke as part of the Executive Board. Georg Kube, Global Vice President at SAP, succeeds Nils Herzberg as a new Executive Board member. With the reorganization, Allianz is also consolidating its structure. 
One component of this is the establishment of Open Industry 4.0 Implementation GmbH. At the new service company with five fulltime employees, Ekrem Yigitdoel will also take over the management of the GmbH in addition to his role as managing director of the association. The alliance was launched in April 2019 and has since been operating as a partnership-based association of leading European industrial companies that pragmatically participate in the implementation of crossvendor Industry 4.0 solutions and services for manufacturing plants and automated warehouses.
Related Story
In the next ten years, more and more people around the world will be working with robots. Automation is becoming mainstream and is finding its way into more and more areas. Easy access to robotics: That's KUKA's ambitious goal – and therefore is presenting the first elements of a preview of an operating system of the future at the digital Hannover Messe 2021. Because therein lies the key: simple operation and intuitive handling of automation solutions, which until now have often been reserved for experts.
"Our mission by 2030 is: Automation will be simpler, more intuitive, and thus available to everyone. This will lower the entry threshold. Programming a robot will then be as easy as working on a PC today," says Peter Mohnen, CEO KUKA Group.Peter Mohnen, CEO KUKA Group

Peter Mohnen, CEO KUKA Group.Peter Mohnen, CEO KUKA Group