Humber College Receives $30 Million Gift from the Barrett Family Foundation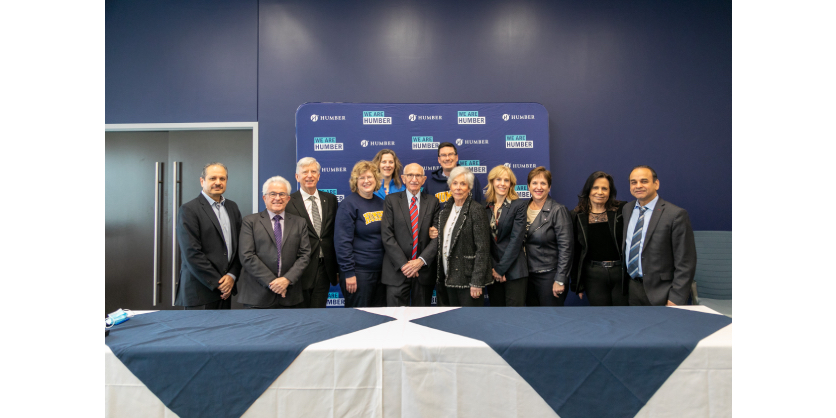 January 27, 2023
Humber College is the recipient of a $30 million gift from the Barrett Family Foundation, marking the largest single donation made to an Ontario college. Combined with their donations to Humber's Unlimited Campaign, the Barrett Family Foundation has given a total of $42 million, making their donation the largest in Canadian college history.
The Foundation's $30 million investment will support science, technology, engineering, and mathematics (STEM) programs and technology at Humber and will foster a learning environment where students can develop and build digital and innovation skills critical for today and the future world of work.
Notably, the investment in Humber will provide access to education through more than 100 annual scholarships to students entering and continuing their studies in engineering and technology-related degrees and diplomas. Students will also be eligible to receive funding through experiential and work-integrated learning opportunities and skills training grants.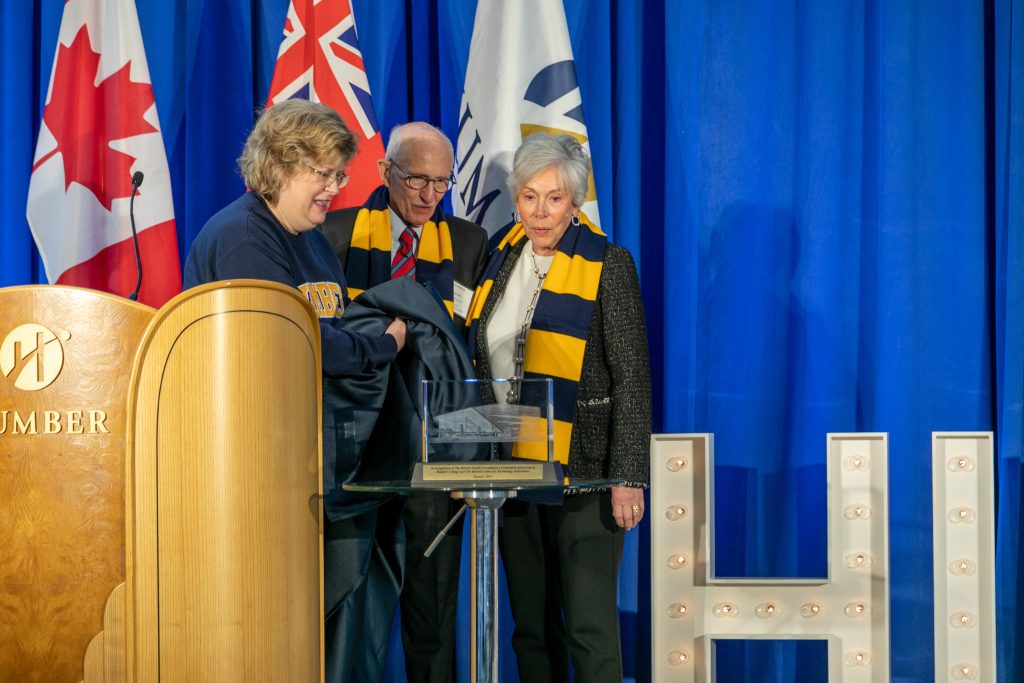 "Humber is a leader in innovation in Ontario and beyond. We are grateful to the Barrett Family Foundation for their shared vision and support for students and our polytechnic model of education. This transformational gift is an investment in the future of Humber students that will strengthen industry, the economy and our communities," said Dr. Ann Marie Vaughan, president and CEO, Humber College. "We've seen the results of the Barrett family's previous acts of generosity, that led to the creation of the Barrett Centre for Technology Innovation, and continue to provide invaluable experiences and financial support for Humber students. We look forward to what we can accomplish together next."

Dr. Ann Marie Vaughan, president and CEO, Humber College
Led by Bob Barrett and Francine Rouleau-Barrett, the Barrett Family Foundation is Humber's largest benefactor, having previously donated $10 million to support the creation of the Barrett CTI at the College's North Campus in 2018. The Barrett CTI is home to the Advanced Manufacturing Skills Consortium a group of nine leading industry partners who are working with the college to train students and employees of Canadian companies.
The building has become a living lab for mechatronics, automation, and advanced manufacturing as students learn alongside representatives from leading companies in robotics, 3D printing, and collaborative digital technologies. This technology and training has prepared students to be world-class leaders in STEM fields. Humber College is home to an award-winning Mechatronics skills varsity team and is a national leader in the field. The Barretts have also donated $2 million towards a STEM initiative led by Humber College's International Development Institute targeting girls aged 14 to 18 in Kenya and Ethiopia.
"We have a longstanding relationship with Humber, and we believe in, and have witnessed, the success of their polytechnic model of education," said Bob Barrett, co-founder, The Barrett Family Foundation, and chairman and CEO of Polytainers. "We are investing this additional $30 million so Humber can continue to positively impact the lives of students and future generations through access to education, greater knowledge, innovation and industry- relevant skills. We are delighted to facilitate these opportunities."

Bob Barrett, co-founder, The Barrett Family Foundation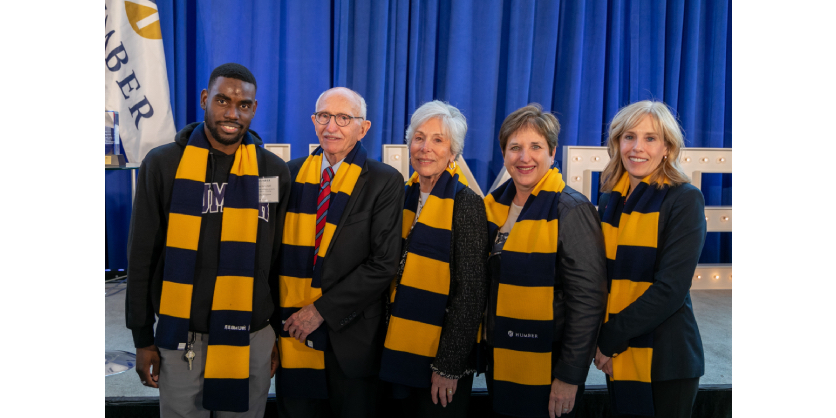 The $30 million donation will also enhance the learning environment for students and foster interest in STEM careers by:
Investing in existing and new programs, people, and resources at the Barrett CTI;
Cultivating digital transformation at the College by funding the latest technology and equipment that will provide real-world learning opportunities critical to industry and give learners the relevant skills needed for the jobs of tomorrow;
Creating the Barrett Centre Collaboratory that will encourage the pursuit of post-secondary education in STEM fields by funding outreach activities at grade 6-12 students;
Supporting industry-driven skills, mechatronics training and development through special projects, activities and micro-credentials designed to enhance employability through workforce training, upskilling, and reskilling that will lead to a pipeline of diverse industry professionals.
This $30 million contribution also brings the total of Unlimited, Humber's first comprehensive fundraising campaign, to more than $85 million, surpassing the campaign's original $50 million goal. The Unlimited Campaign is a college-wide fundraising effort to equip students with the wealth of skills and knowledge needed to succeed as leaders and innovators.
Related Story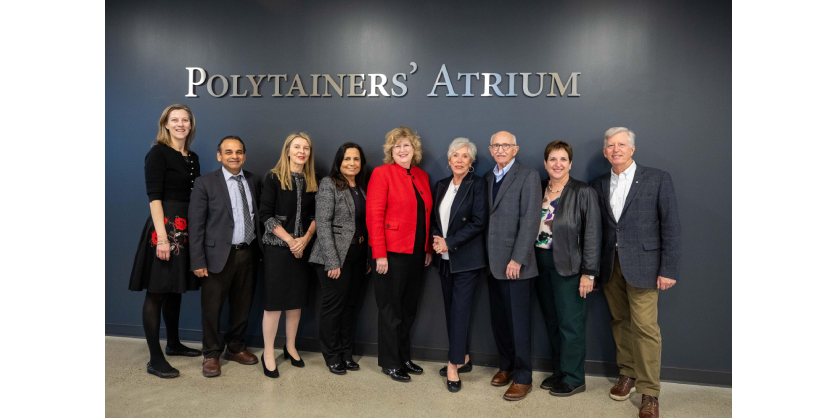 Bob Barrett is the president and CEO of Polytainers and founded the Barrett Family Foundation along with his wife, and his daughters, Kim and Rebecca. The Barrett family are long-standing donors to the college supporting student scholarships, skills mentorship and the latest equipment and technology at the Barrett CTI on Humber's North Campus.