Ontario Secures $340 Million Telecommunications Expansion Project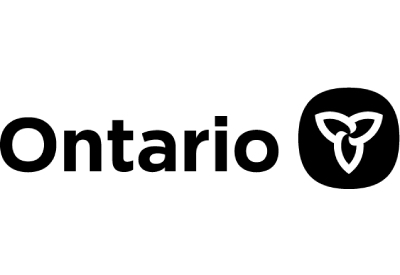 October 26, 2022
As part of its plan to build Ontario, the Ontario government has secured a $340 million investment by telecommunications giant Nokia Corporation to expand its operations in Canada. This investment will support Nokia's new Canadian headquarters in Kanata and create hundreds of high-skilled, good paying jobs, while ensuring Ontario remains a global leader in innovation and technology for generations to come
"This monumental investment from Nokia shows once again that there is no better place for businesses to grow and jobs to be created than here in Ontario," said Premier Doug Ford. "We are proud to work alongside our partners to secure hundreds more in demand, high skill jobs for the Ottawa region and we welcome this long-term commitment from Nokia to our province, and our workers."
As part of its expansion plans, Nokia is building a new office and state-of-the-art research and development (R&D) facilities that will continue driving innovation in Ontario. The expansion will directly create more than 340 high value jobs in Ottawa and the surrounding region. More than 2,500 workers are expected to be employed in Ontario by Nokia once the project is completed in 2027. Nokia will also create an additional 100 student internship positions in the science, technology, engineering, arts and math fields. This will ensure that more students are able to benefit from education opportunities that will lead them to the jobs of the future.
Nokia's new R&D facilities will develop and transform technology to drive dramatic advancements in network integration. To support this innovative expansion project in the technology sector, the province through Invest Ontario is providing Nokia with a $30 million loan that will assist with growth and job creation. This new R&D hub will secure Ontario's position as a global leader in advanced technology and the digital future by broadening Ontario's 5G, cyber security, artificial intelligence and machine learning patent portfolios, while enhancing digital identity management and security.
"Nokia's investment and expansion project are strong signals that Ontario continues to be the best place for businesses around the world to invest and grow," said Vic Fedeli, Minister of Economic Development, Job Creation and Trade. "Ontario is home to a wealth of world-renowned research institutes and top talent who work collaboratively with businesses to create game-changing solutions. Working closely with Invest Ontario, our government is proud to support global innovators like Nokia as part of our plan to build Ontario."
Ontario continues to adopt innovative and forward-thinking approaches to attract both domestic and international investments and be a leading destination to do business.
Quick Facts:
•Nokia Corporation is a Finland-based telecommunications giant. More than 2,100 people from across Ontario are currently employed by Nokia. The company is committed to innovation and technology leadership across mobile, fixed and cloud networks.
•Invest Ontario is Ontario's central agency for businesses and investors to discover what others from around the province and globe have already realized—that Ontario is a top-tier destination for investment and strategic business growth. The agency drives economic growth, supports strategic domestic firms and attracts business from around the world.
•Ontario ranks second in North America, after California, in terms of the number of information and communications technology (ICT) establishments, employing more than 408,000 skilled ICT professionals.
•Seven of the top 10 ICT research and development spenders in Canada are based in Ontario, investing on average more than $3.6 billion.
•Ontario's ICT industry is clustered in three key cities: Ottawa, Toronto and Waterloo.
Quotes:
"The project we're announcing will help connect Canadians to the jobs of today and tomorrow. It will bring economic benefits to the National Capital Region and stimulate Canada's tech ecosystem. This is about building a strong economy and a better future for everyone."

– The Rt. Hon. Justin Trudeau
Prime Minister of Canada
"Nokia deciding to build its Canadian headquarters for the new research and development facilities in Kanata is excellent news for our community. Nokia's commitment today will support the growth of Kanata North's high-tech sector, bring new jobs to the region, and increase economic activity for residents and businesses of Kanata."

– Dr. Merrilee Fullerton, MD
MPP for Kanata—Carleton
"Once again, the Ottawa region continues to show itself as the number one place in Ontario to work and do business in. This announcement by Nokia means more jobs will be created for the people of Carleton, and I'm proud to be part of a government that works for the people."

– Goldie Ghamari
MPP for Carleton
"Today's announcement is incredible news for families in the Ottawa region, who will benefit from the opportunities and new jobs created by Nokia's expansion. Our government is proud to support this project and the future of Ottawa."

– Lisa MacLeod
MPP for Nepean
"Nokia is helping to drive Ontario's tech leadership. This world-class, sustainable R&D hub will be one of Nokia's most dynamic developments that will create cutting-edge innovations and solutions to advance the global technology ecosystem."

– Pekka Lundmark
President and CEO of Nokia
"Today's announcement reinforces Nokia's commitment to the Ontario and Canadian markets, where we have invested $1.4 billion in R&D over the past five years. Nokia's Ottawa-based R&D hub will generate net-new IP and bring innovative advanced telecommunications and cyber security technologies to market, helping us achieve our goal of improving people's lives in Ontario, in Canada, and across the world."

– Jeffrey Maddox
President of Nokia Canada
"We are pleased to be working with Nokia to support their growing presence here in Ontario. This investment builds on Nokia's footprint and showcases Ontario's leadership in the technology sector. By investing in R&D, Invest Ontario is continuing to provide new opportunities for Ontarians, ensuring our place in the future of the telecommunications industry."

– Trevor Dauphinee
Invest Ontario CEO
Additional Resources
Improving Connectivity for Ontario (ICON) program
Building Broadband Faster Act, 2021