FANUC Canada Demonstrates Robot and Cobot Solutions at ATX PackEx Canada
October 17, 2023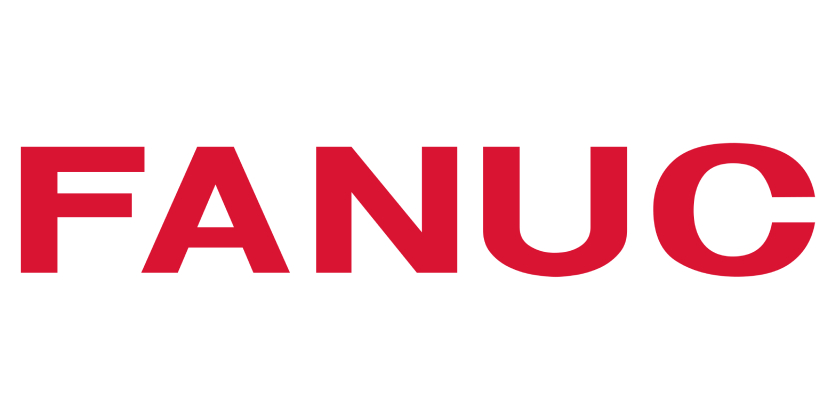 FANUC Canada, a leading supplier of CNCs, robotics, and ROBOMACHINEs will demonstrate robot and cobot solutions for picking, packing and palletizing at ATX PackEx Canada, Nov. 7-9 in Toronto, Ont., Booth #1105.
FANUC Canada, a leading supplier of CNCs, robotics, and ROBOMACHINEs will demonstrate robot and cobot solutions for picking, packing and palletizing at ATX PackEx Canada, Nov. 7-9 in Toronto, Ont., Booth #1105.
FANUC CRX Cobots with Enhanced Capabilities
Palletizing – A CRX-25iA robot, demonstrating its enhanced 30kg payload and 1,889mm reach will demonstrate case palletizing. Guided by a 3DV/200 iRVision® sensor mounted to the arm, the CRX-25iA will palletize boxes to nearly 7' high. In addition, the CRX-25iA will be mounted to a mobile cart to showcase its flexibility. The robot can be easily repositioned by hand and uses vision to automatically adjust to its new location and continue working accurately.
FANUC's entire series of CRX collaborative robots are reliable, flexible and can run for eight years without maintenance.
New M-10iD/12 Food-Grade Option: Meat Case Packing
FANUC's new Food-Grade M-10iD/12 robot picks wrapped meat and packs it into a box. The demonstration highlights the robot's speed and flexibility to handle various payloads. Additional software features include Collision Guard, Constant Path and Singularity Avoidance.
The M-10iD/12 and larger M-20iD/25 Food-Grade options are members of the M-10iD and M-20iD robot series. Both models feature white epoxy paint, IP65 standard body protection (IP67 wrist + J3 arm), food-grade oil on all axes, stainless steel wrist flanges, motor covers, corrosion-resistant fasteners, and the Severe Dust & Liquid Protection package.
The M-10iD/12 has a 12kg payload and a 1441mm reach, and the M-20iD/25 offers a 25kg payload and 1831mm reach. A long reach, including the backflip region, coupled with a lightweight and sleek design makes it easier for customers to use the robots in their available workspace, which is often at a premium. A large hollow wrist and arm allows internal cable routing to prevent snagging and minimize interference with work pieces and fixtures.
LR Mate 200iD/7LC and SR-6iA/C Robots: Breakfast Sandwich Assembly
An LR Mate 200iD/7LC and SR-6iA/C – both cleanroom robots – will assemble four breakfast sandwiches. Two slides move the sandwiches between the two robots for assembly. First, the LR Mate 200iD/7LC uses iRVision 3D to pick and place four English muffins on a plate. The SR-6iA/C SCARA robot will then pick and place a sausage patty on top of each muffin. The robots will alternate placing the remaining elements on each sandwich including an egg, a slice of cheese and a top muffin. Once all four sandwiches are completed, the robots remove items in reverse order and the cycle repeats.
The popular LR Mate 200iD series of tabletop industrial robots offers a "best in class" work envelope for both upright and invert mount installations. Ten models include clean room and wash proof versions, each with various wrist speeds and reaches to accommodate even the most limited workspace. The LR Mate series, introduced over 30 years ago, is one of FANUC's most popular robot models with over 70,000 units installed globally.
The SR-6iA/C SCARA has a 6kg payload and 650 mm reach. It features a white epoxy coating and is rated IP54, meaning it is protected against contamination from limited amounts of dust and other particles as well as water spray. The SR-6iA/C can meet ISO Class 2 to ISO Class 5 for cleanroom operation and uses NSF-H1 food-grade grease and anti-rust bolts for food handling applications.
About FANUC Canada
FANUC Canada, located in Mississauga, Ontario, is a subsidiary of FANUC America Corporation. FANUC Canada provides industry-leading CNC systems, robotics and factory automation. FANUC's innovative technologies and proven expertise help manufacturers maximize productivity, reliability and profitability.
FANUC embraces a culture of "Service First" which means that customer service is our highest priority. We are committed to supplying our customers with parts and support for the life of their FANUC products.
For more information, please call: 888-FANUC-US (888-326-8287) or visit their website: www.fanucamerica.com . Also, connect with FANUC Canada on YouTube, Twitter, Facebook, LinkedIn and Instagram.
Related Story
FANUC CORPORATION, a global leader in Factory Automation, robotics, and ROBOMACHINEs has announced the production of its one millionth industrial robot. As an automation trailblazer for over half a century, FANUC's robots are used in production facilities all over the world to assemble, handle, package, paint and weld products of every shape and size.