Cable Solutions for the Steel Industry
July 27, 2023
Cable Solutions for the Steel Industry
Did you know that cables play a critical role in the steel industry? From hauling heavy loads to powering machinery, cables are essential for keeping operations running smoothly. At HELUKABEL, they are proud to provide high-quality cables that are engineered to withstand the tough conditions and extremely high temperatures found in the steel industry. They are committed to delivering the best products and services to their customers and helping them achieve their goals.
More Information
Cables, Wires and Accessories for the Steel Industry
Related Story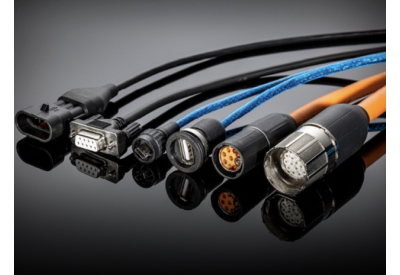 HELUKABEL, a leading international manufacturer and supplier of cables, wires and cable accessories, recently announced two acquisitions to further grow its core competency in the field of industrial automation. The two latest companies to join the HELUKABEL Group are ekd gelenkrohr GmbH, a drag chain manufacturer, and Sangel Systemtechnik, an industrial cable assembly manufacturer.
For the group, the acquisitions are important steps toward becoming an electrical system and solution provider. As of now, HELUKABEL is the only company in the world that manufactures both cables and wires as well as energy drag chains.