ABB Factory Celebrates 50 Years at the Forefront of Sustainable Analytical Technologies
October 24, 2023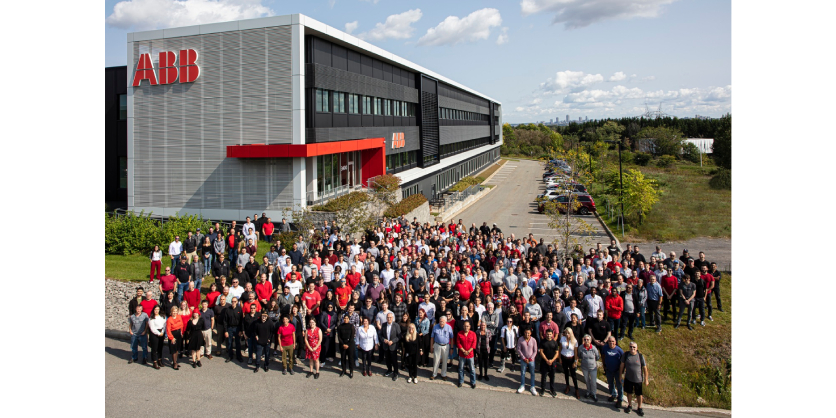 ABB Factory Celebrates 50 Years
Established in 1973, the ABB factory in Quebec, Canada, today manufactures market-leading products for industrial analytical measurement
The facility is behind innovations such as ABB's Sensi+™ which monitors multiple natural gas contaminants in a single device
Optical sensors built by ABB in Quebec play a vital role in detecting methane and other greenhouse gas emissions from space
ABB is marking the 50th anniversary of its Quebec Measurement & Analytics factory which today manufactures market-leading products for industrial analytical measurement and is one of the largest suppliers of optical sensors for detecting greenhouse gas emissions from space.
What began as a local enterprise, Bomem Inc., founded in 1973 by visionaries Dr. Henry Buijs, Garry Vail and Jean-Noel Bérubé, has grown into a flagship facility with over 400 employees. In 1999, Bomem entered a new era when it was acquired by ABB, leveraging the company's resources and global reach to further extend its impact. Today the factory houses ABB's largest Measurement & Analytics research and development group, consisting of 150 engineers and scientists.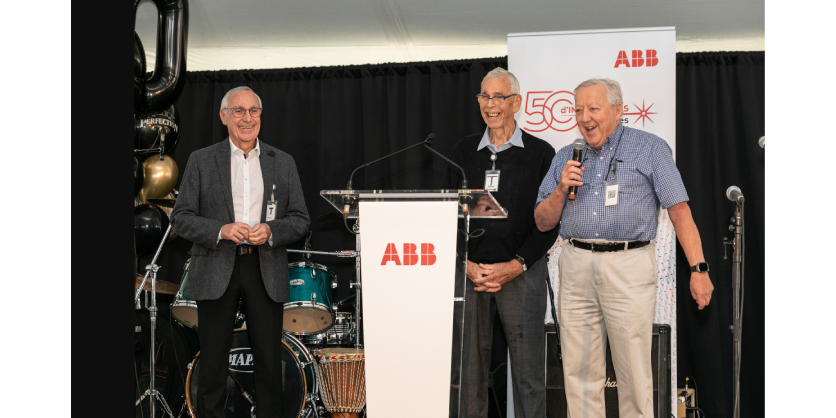 "In its 50-year journey, ABB's Quebec factory has both pushed the boundaries of industrial analytical measurement and also reached for the stars, literally," said Jean-René Roy, Global Business Line Manager, ABB Measurement & Analytics. "Through pioneering gas analysis technology, ABB continues to support global climate change initiatives, delivering advanced solutions that monitor our planet and help protect its future. This milestone is a testament to the power of innovation, dedication, and commitment of each and every employee who has worked at the Quebec factory over the past five decades."

Jean-René Roy, Global Business Line Manager, ABB Measurement & Analytics
Revolutionizing gas analysis through innovation
Manufactured in Quebec, ABB's Sensi+™ analyzer monitors natural gas quality through a single device for continuous and simultaneous measurements of gas contaminants – hydrogen sulfide, water and carbon dioxide, eliminating the need for multiple analyzers and numerous maintenance schedules while reducing hours of operator training and services.
The Quebec ABB factory is also manufacturing the ABB suite of natural gas leak detection solutions, which use an innovative approach to gas detection, with sensitivity 1000 times greater and speed 10 times faster than traditional equipment.
Also out of Quebec, ABB designs and manufactures one of the largest portfolios in the world of laboratory, at-line and process FT-IR/FT-NIR analyzers. Used for quality control, these solutions increase productivity while lowering environmental impact in industries such as oil and gas, chemicals, life sciences and more.
The ABB Quebec factory has provided solutions that meet the needs of the global space industry since its inception, collaborating with major space agencies and offering them services such as weather forecasting, climate analysis, earth observation, space exploration and astronomy.
In recent years, optical sensors built by ABB in Quebec have played a vital role in detecting greenhouse gas emissions from space. Space-based gas analysis enables unbiased reporting across jurisdictions, crucial to verifying climate commitments. The ABB-built optical sensors offer 100 times higher resolution than comparable technologies, precisely identifying emissions sources.
ABB's Process Automation business automates, electrifies and digitalizes industrial operations that address a wide range of essential needs – from supplying energy, water and materials, to producing goods and transporting them to market. With its ~20,000 employees, leading technology and service expertise, ABB Process Automation helps customers in process, hybrid and maritime industries improve performance and safety of operations, enabling a more sustainable and resource-efficient future. go.abb/processautomation
ABB is a technology leader in electrification and automation, enabling a more sustainable and resource-efficient future. The company's solutions connect engineering know-how and software to optimize how things are manufactured, moved, powered and operated. Building on more than 140 years of excellence, ABB's ~105,000 employees are committed to driving innovations that accelerate industrial transformation. www.abb.com
Related Story
ABB has received significant funding from the U.S. Department of Energy (DOE) Office of Fossil Energy and Carbon Management and the National Energy Technology Laboratory (NETL) to design an Integrated Methane Monitoring Platform that will advance the development of new and innovative methane measurement, monitoring and mitigation technologies in the United States. The total value of the project is $1 million, of which DOE will contribute 80 percent, with ABB contributing the remaining 20 percent.