ABB Announces Changes to Business Area leadership in Executive Committee
February 28, 2022
ABB recently announced changes to the leadership of two Business Areas within the Executive Committee as of April 1, 2022. Morten Wierod, currently President of Motion, will become President of Electrification, while Tarak Mehta, currently President of Electrification, will become President of Motion.
"Both Morten and Tarak have shown strong leadership and proven track records during their careers at ABB. Since Morten took over the leadership of Motion, he has successfully cemented our global leadership position in both the drives and electric motors business. During Tarak's leadership, Electrification has positioned itself as one of the leading businesses in its field, acquired and integrated GE Industrial Solutions and driven significant growth of the E-mobility business while improving overall performance," said ABB CEO Björn Rosengren.

"This is now the right time for Morten and Tarak to take on new roles and drive performance of the Business Areas to higher levels of profitable growth. I am delighted that they have both accepted the challenge to lead our most profitable Business Areas, which are core to the Group's purpose of electrifying the world while driving energy efficiency," he added.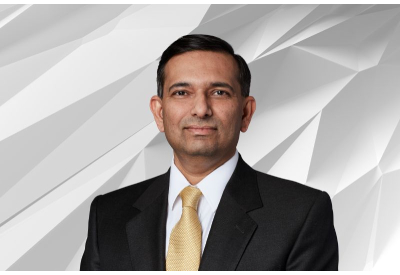 U.S. and Swiss-national Mehta joined ABB in 1998 and has held various management positions in the Power Products division in the U.S., Sweden and Switzerland. He then became global head of ABB's Transformers business and was appointed to ABB's Executive Committee in 2010 as President of the Low Voltage Products division and in 2016 became President of the Electrification business. Before joining ABB, he worked for eight years at Cooper Power Systems in the U.S. Mehta has a Bachelor's degree in Mechanical Engineering from Purdue University and an MBA in Finance and Marketing from the University of Chicago.
Norwegian-national Wierod joined ABB in 1998 and held several senior management positions in Norway. He then moved to China in 2008 as local manager for low voltage products and moved to Switzerland in 2011 as Managing Director of Control Products. In 2015, he was appointed Managing Director of the Business Unit Drives in the Robotics and Motion division. In 2019 he joined the Executive Committee as President of the Motion Business Area. Wierod holds a Master's Degree in Electrical Engineering from the Norwegian University of Science and Technology.