ArielTech's Thermoelectric Cooling Unit (COLTEC Series)
August 3, 2023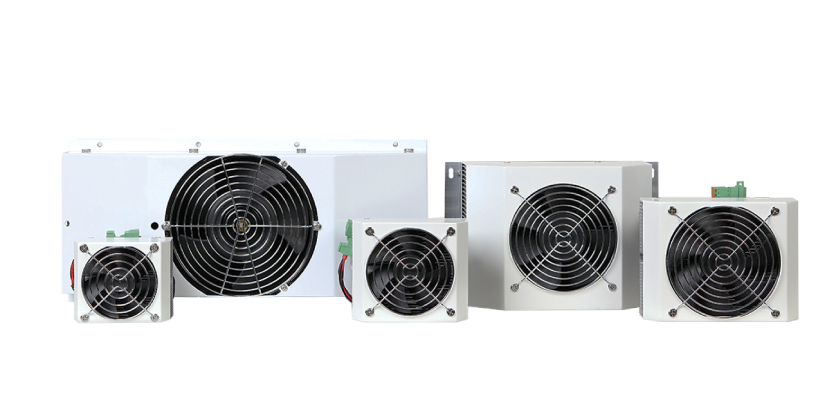 Thermoelectric Cooling Units are used for the most demanding industries such as industrial and electronic enclosures, medical equipment, laboratory instruments, aerospace, semiconductors & telecommunications equipment. Uses range from simple food and beverage coolers for an afternoon picnic to extremely sophisticated temperature control systems in missiles and space vehicles. A thermoelectric cooling unit permits the lowering of the temperature of an object below ambient temperature as well as stabilizing the temperature of objects above ambient temperature. A thermoelectric cooler is different from a heat sink because it provides active cooling, unlike a heat sink, which provides only passive cooling.
Ariel Technology Inc. provides a variety of solutions for different application as follows:
Air to Air Thermoelectric Cooling unit (COLTECN series) Telecommunication Battery Temperature Control, Industry Equipment Power Cabinet Cooling, etc.
Air to Plate Thermoelectric Cooling unit (COLTECAP series) Medical Devices, Instrument and Laboratory Test Equipment, Direct Contact Cooling Design, etc.
Air to Liquid Thermoelectric Cooling unit (COLTECAL series) Medical Hairdressing Devices, Laser Equipment, or other needed cooling device applications.
Liquid to Liquid Thermoelectric Cooling unit (COLTECLL series) LED Manufacturing Evaporating Systems, Analytic Instruments, etc.
Features of Thermoelectric Cooling unit:
• Zero maintenance, no filters, compressors, or refrigerant required
• Safe for the environment
• No air exchange between ambient and cabinet air
• Continuous worry-free operation
• Installs vertically or horizontally. Can be installed on any plate thickness by means of screws
• Uses quality ball bearing fans
• Standard direction airflow
• Ingress Protection is NEMA 12/ IP 55
Color
Advantages
Thermoelectric Cooling Units have no moving parts and do not require the use of chlorofluorocarbons. Therefore, they are safe for the environment, reliable, and virtually maintenance-free. They can be operated in any orientation and are ideal for cooling devices that might be sensitive to mechanical vibration. Their compact size also makes them ideal for applications that are size or weight limited, and where even the smallest compressor would have excess capacity.
Certificates
More Information
Thermoelectric Cooling Unit(COLTEC series)
Related Product
Arieltech's Heater Series Line was recently CSA Approved. Products from Arieltech as made in Canada and include climate control solutions such as Arieltech Thermostats, Hygrostat, Fan Filters, Exhaust Filters, Heaters, Thermoelectric Cooling Units and Air Conditioning systems increases the life of sensitive electronic equipment inside of control panels and electrical enclosures, preventing the undesirable task of ongoing maintenance or costs associated with replacement parts.