Arieltech's Heater Series Line, New CSA Approved in 2022
January 6, 2023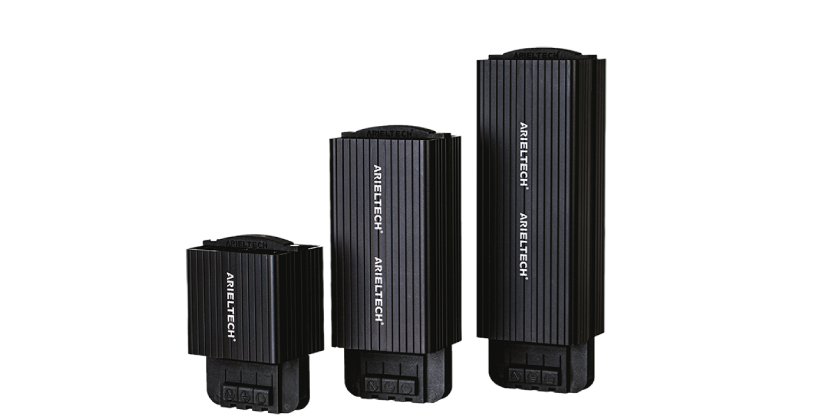 Arieltech's Heater Series Line was recently CSA Approved. Products from Arieltech as made in Canada and include climate control solutions such as Arieltech Thermostats, Hygrostat, Fan Filters, Exhaust Filters, Heaters, Thermoelectric Cooling Units and Air Conditioning systems increases the life of sensitive electronic equipment inside of control panels and electrical enclosures, preventing the undesirable task of ongoing maintenance or costs associated with replacement parts.
Ariel Technology Inc. high quality climate control solutions save you time, money and convenience as well giving you the peace of mind knowing that our products are made to last, and you are protected.
Certificates for Arieltech's Heater Series Line
• UL and cUL Recognized, File Number E515368
• CSA and CSAus Listed
• CE Compliant
Applications
Provides protection from condensation and low temperatures in Control Panels, Electronic Enclosures, Hydraulic and Pneumatic Machinery
Features
• Safe, Reliable and consistent heat for long periods by means of PTC (Positive Temperature Coefficient) heater
• Highly efficient and low profile
• Connects easily with push connectors for 3 wires. From AWG 20 to AWG 16 (0.5 – 2.5 mm²).
• Built in safety feature prevents overheating
• Used with Normally Closed Thermostat and Hygrostat
• Black anodized aluminum housing
• Mounts easily on 35 mm DIN Rail EN 60715
• Available in 35 Watt to 150 Watt
• Operating/storage temperature is -45 to + 70 °C (-49 to +158 °F)
Color
• Black
More Information
CSA Certification Document that was released December 15, 2022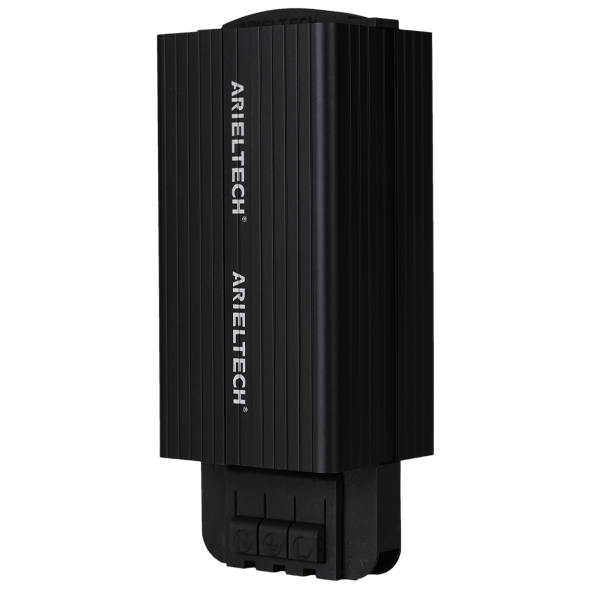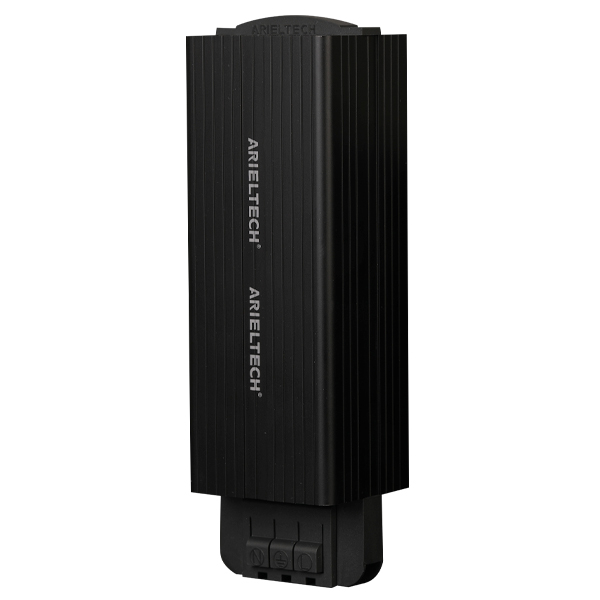 Related Product
FTEC series Fan Filters and Exhaust Filters are designed to supply forced convection filtered air for enclosures and electrical panels. By using the unique filtering and cooling features, FTEC will cool down the inside of enclosures to a desired temperature to protect the electrical and electronic parts against heat. CSA and CSAus Listed, UL and cUL, Listed, and CE Complaint.
Certificates
UL and cUL Listed, File Number E497874
CSA and CSAus Listed, File Number 80030884
CE Compliant