Teqwave H: Highest Quality In-Line Concentration Measurement For Food+Beverage Production
April 27, 2022
Endress+Hauser's new in-line Teqwave H analyzer enables users to monitor fluids in the food and beverage industry reliably. A range of applications are possible, such as monitoring sugar content in fruit juices and distilled beverages or the concentration of cleaning agents. The hygienic design of Teqwave H fulfills the highest quality standards. State-of-the-art algorithms and a flexible application concept guarantee optimal process control even when changing batches.
In soft drink and fruit juice production, the measuring device assures product quality through its reliable determination of sugar content and invert sugar content. For production of distilled beverages, it ensures that the alcohol content remains consistent. In addition, it simultaneously measures the sugar content. When cleaning plants, bottles and kegs, Teqwave H also monitors different concentrations and it supports precise dosing of cleaning agents. If the cleaning agent needs to be changed, this can be done easily without recalibration.
Teqwave H has been especially developed for such hygienic applications. A particularly noteworthy feature, in addition to the stainless-steel measuring tube, is its full-bore design. With no protruding parts, there are no places inside the measuring tube where material can accumulate. Another benefit is that there is no pressure loss, making it possible to save on energy costs.
Teqwave H can measure different concentrations at the same time using only one sensor, another potential cost saver for operators. Concentration datasets are preinstalled for the most common beverages and cleaning agents, making it possible to use the same sensor with no reprogramming and without any problems, even for batch changes. It's possible to read in additional parameters, such as acid content. Teqwave H uses these to calculate the concentration with even greater accuracy thanks to its state-of-the-art algorithms. Continuous in-line measurement also means no sampling is required.
Dispersion measurement is another Teqwave H advantage. The common appearance of disturbance variables such as particles and gas bubbles is no longer a problem, since Teqwave H measures, displays and compensates for these disturbances and their severity directly. Teqwave H enables users to detect such disturbance variables, evaluate their severity and compensate for them to achieve continuous accurate measurement. The device warns the user when the disturbance variables affect measuring accuracy. This guarantees maximum reliability and provides users with even greater transparency in their processes.
Teqwave H simultaneously records multiple measured values that are essential for process control, such as concentrations, speed of sound, acoustic density, and temperature in many different fluids, and then forwards them to the process control systems. Complete access to all measurement data is possible at any time – by using conventional 4–20 mA or thanks to digital data transmission via Modbus TCP.
Teqwave H offers a wide variety of preinstalled, product-specific data sets for concentration measurement, which allow the user to omit the usual calibration after batch change. The users can adapt these data sets to their product as needed to further increase the accuracy of concentration measurements. Users with a wide product range need just one measuring device for a broad range of applications. This is particularly helpful when one production line is being used to manufacture the entire product range in various batches.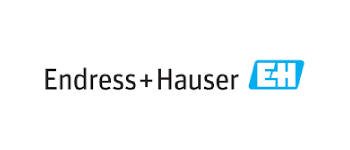 To learn more about the Teqwave H from Endress+Hauser, click here