Safety Light Curtain for Finger Protection
Minimum space requirement with maximum protection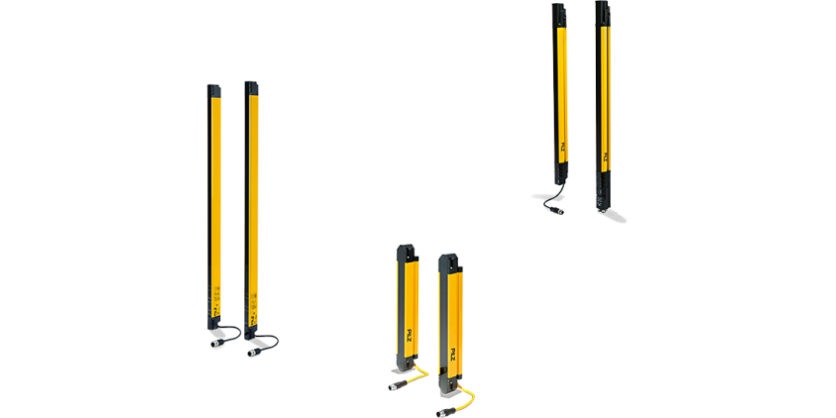 For applications requiring very short safety distances, you can use the Pilz safety light curtains PSENopt and PSENopt II for finger protection. With their fast reaction times, they are ideal for finger protection applications and can be positioned close to the danger point. With its fine resolution, the sensor detects fingers and immediately triggers a safe shutdown command. You can position the safety light curtain very close to the danger zone. Ideal for applications with open intervention areas or where people work directly at the danger zone.
In combination with the Pilz small controller PNOZmulti 2, you have a safe and efficient complete solution for your application – from sensor to control technology, through to risk assessment and declaration of conformity.
Safety light curtain for finger protection PSENopt – Wide range of application options
The safety light curtains PSENopt slim and PSENopt Advanced are ideal for implementing finger protection applications. Thanks to the slimline design and integrated cascading function, the PSENopt slim can also be integrated quite simply into plants in which space is critical. The PSENopt Advanced offers expanded functionalities such as muting, blanking and cascading, and is versatile in its application.
Can be used in applications up to PL c (Type 2) and PL e (Type 4) in accordance with EN ISO 13849-1
Expanded functions such as muting, blanking, cascading
Increased safety due to the absence of dead zones
Slimline design saves space and costs
Fast and simple assembly, installation and commissioning
As an accessory, the PMMA acrylic tube offers protection for increased IP protection class requirements
Safety light curtain PSENopt II – Robust in use
As the units are so robust, PSENopt II safety light curtains provide protection against shock, collision and vibration – ideal for use in rugged industrial environments.
In addition to the Type 4 light curtains for applications up to PL e, the Type 3 light curtain can be used on applications up to PL d. And it's the world's first Type 3 safety light curtain with a UL certificate!
Shock resistant up to 50g
Resistant to dust and dirt
Temperature range of -25°C to +60°C
Can be used in applications up to PL d (Type 3) and PL e (Type 4) in accordance with EN ISO 13849-1
Increased safety thanks to the absence of dead zones (except with protected field height of 150 mm)
Connection: Receiver and transmitter each have 1 x pigtail M12, 5-pin
Dimensions: 35 x 40 mm
Several devices can be installed in close proximity thanks to coding
Muting arms are available to enable muting applications
Simple wiring and assembly
A wide selection of accessories is available for both product groups PSENopt and PSENopt II – from deviating mirrors and post protectors through to muting arms. You'll find the appropriate cables, connectors and adapters under Connection technology. Why not take a look!
Benefits of the safety light curtains
Fast reaction times
Space-saving and safe
Closely meshed beam field with a resolution of 14 mm
Can be used in applications up to PL d / SIL CL 2 and PL e / SIL CL 3
Compliant and certified in accordance with EN IEC 61508 and EN IEC 614961/-2
PSENopt II Type 3 safety light curtain: efficient solution for applications up to PL d – with UL certificate
Integrated coding offers a high level of flexibility when positioning on the machine
Absence of dead zones: Flexible application with a high level of safety
PSENopt II safety light curtain with a shock resistance of 50 g to protect against shock, collision and vibration
Safeguarding of access points directly at the point of danger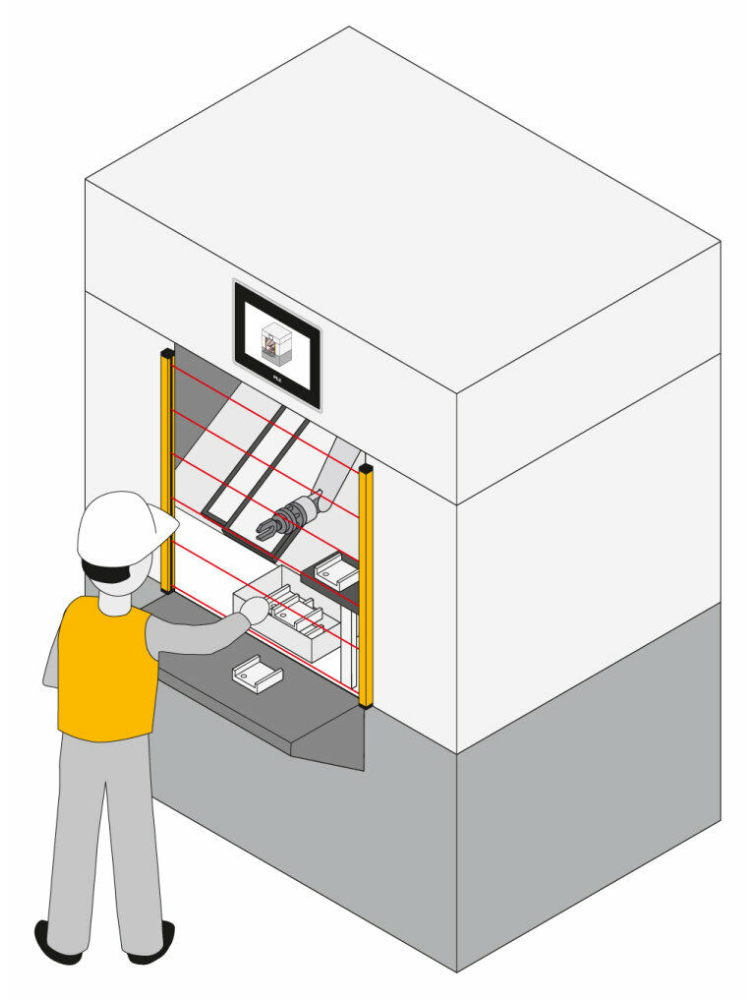 PILZ's models of the safety light curtain PSENopt and PSENopt II can be used for optimum safeguarding of finger protection applications. You can position the devices at the shortest possible distance from the danger point. The safety light curtains can be assembled and commissioned quickly and easily – ideal for machines with open intervention areas, such as SMD pick and place machines, or machining centres such as milling or turning machines.
Drinks packaging – safe and efficient with the robust light curtain PSENopt II
Robustness requirement is high, due to vibrations during the filling process
Access point directly at the danger zone: assembled directly at the danger point, enabling a smooth production process
Increased productivity due to reduced production stoppages
Metal surface finishing – productive and ergonomic safeguarding with PSENopt II
Safety light curtain is activated when the gate is opened
Manual loading and unloading of workpieces can be carried out without restriction
Simple to install and integrate into the machine
More Information
PILZ's safety light curtains in operation
Light curtain application examples
Safety light curtain for body or hand protection
Safety light barrier for boxy protection
Safety light curtain for hand protection

Related Service
How do you master the subjects of employee protection, liability protection, productivity and data protection? How do you increase your quality and simultaneously prevent tampering on your machines? How do you protect your data and employees in equal measure?
With "Identification and Access Management", I.A.M. for short, we are offering a wide-ranging package of products and software, as well as tailor-made solutions for your daily access management challenges. We will help you organise your machine access and employee permissions. From simple authentication to complex access management, from functionally safe operating mode selection to electronic maintenance safeguarding. And also, of course, when protecting your valuable data from unauthorised access and from hacker attacks on your plant. With Pilz you'll find the right solution and get safety and security in one system.