Safe Automation of Automated Guided Vehicle Systems with PILZ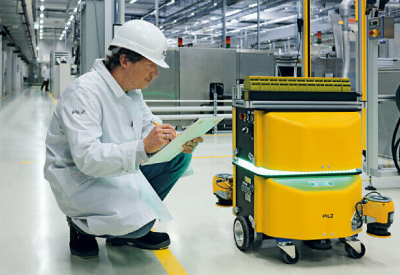 August 11, 2022
To guarantee efficient processes in a logistics or production environment, downtimes must be prevented. We stand at the side of manufacturers as partners, developing individual safety solutions for autonomous vehicles such as automated guided vehicles (AGV) and vehicle systems (AGVS). Thanks to years of experience in the industry, we can help you implement your projects with our competence in consultancy, along with our safety components and complete solutions.
We'll make your AGVS safe!
When it comes to automating your automated guided vehicles (AGV) or vehicle systems (AGVS), rely on safety components and the complete solution comprising sensor technology, control technology and a security solution. This prevents unauthorised access to the AGVS. Of course, with our solutions you don't have to compromise on efficiency and cost savings. If required, we can also offer you the appropriate service to ensure standard-compliant implementation of your application in accordance with ISO 3691-4, with CE approval directly on site. So, as manufacturer and operator, what you get from us is the all-round package for your AGVS, immediately safe & secure.
Collision protection for human and AGVS
The safety laser scanner PSENscan enables safeguarding and productive area monitoring of automated guided vehicle systems. PSENscan detects objects in the vehicle's path and provides maximum safety even at high speeds, without compromising on productivity. Up to 70 protected fields enable dynamic protective field modifications when cornering or driving around obstacles. The protected field is adjusted via direct evaluation of the encoder inputs in the laser scanner.
More about the safety laser scanner PSENscan, click here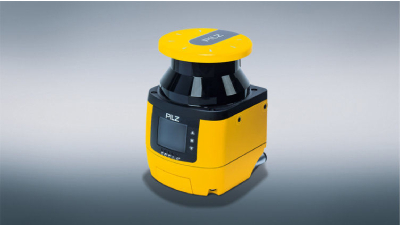 Detect, locate and navigate everything – safely!
The safety laser scanner PSENscan provides the distance data for localisation and navigation. The data can be used with the help of the C++ library and the ROS modules. Use it for your own SLAM algorithm (Simultaneous Localisation and Mapping). Maps of the environment are thus created for navigation and the AGV can avoid obstacles, for example. You benefit from a more dynamic and therefore safe implementation of mobile applications in production environments.
In the white paper on mobile robotics you'll find lots more information about using laser distance data for robot localization. Download a free copy by clicking here
Simply integrate and off you go!
When combined with safety laser scanners PSENscan, the modular safety relay myPNOZ and the control and signal devices PITestop and PITsign, you get a cost-optimised solution thanks to the mutually compatible components. The Firewall SecurityBridge ensures that no unauthorised person can access the mobile platform's internal IT network during operation. As well as safe automation, we also have a comprehensive package of services enabling us to help you with the safe operation of automated guided vehicle systems.
To go to the appropriate service, click here
As our partner you'll benefit from: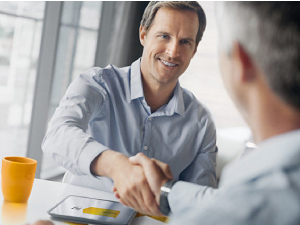 •Complete one-stop safety solution saves time and costs
•Robust components enable high availability
•Open interfaces for high flexibility
•International conformity assessment, e.g. CE marking for AGVS and, if required, for the whole application, plus training and consulting
•AGVS application aligned to the requirements of ISO 3691-4
For the implementation of your individual, mobile robotics application, you may need:
•Safe operation of automated guided vehicles. Need more information about the safe use of your mobile platform, based on the specifications of ISO 3691-4? We can advise from the design phase through to the commissioning, including conformity assessment, such as CE for example. To see the services available, click here
•Further information about ROS packages for the navigation of AGVS. We'll support your navigation with ROS-complaint data (Robot Operating Systems). The simple transfer of scanner raw data means that additional applications can also be easily implementsed ino a robotics environment. To see more about the ROS packages, click here
•To contact PILZ, they will be happy to advise you individually on all matters relating to your automated guided vehicle system. You can arrange a free consultation here