ProSense VCT Series Harsh Duty Vibration Transmitters from AutomationDirect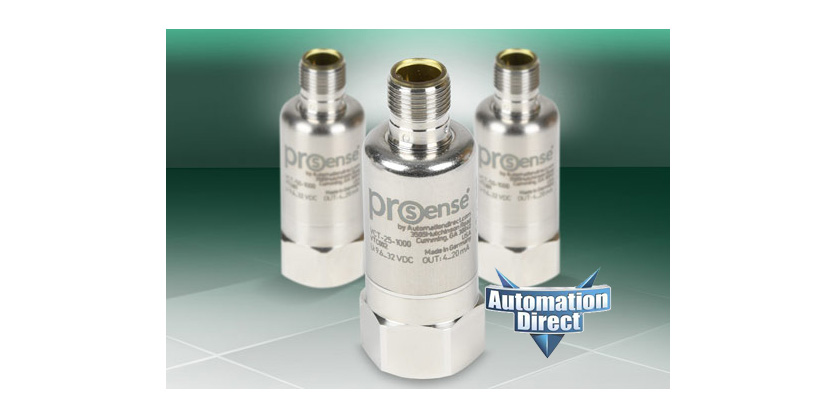 February 23, 2023
AutomationDirect has added ProSense VCT series vibration transmitters that accurately detect vibrations of industrial equipment, primarily rotating equipment such as steam and gas turbines, pumps, motors, compressors, and rolling mills. Vibration sensors provide early detection of developing malfunctions, allowing for timely maintenance before major damage or failure results in costly repairs and production downtime.
These MEMS-based sensors are ideal for harsh industrial applications and offer a rugged stainless-steel construction, a wide operating temperature range, and a high IP67/68/69K protection rating (depending on the IP rating of the cable used). They provide vibration sensing to standard DIN ISO 10816.

The new ProSense VCT series vibration sensors are UL listed, CE marked, RoHS compliant, priced at $205.00, and come with a 5-year warranty.