Reliable Everywhere: Global Purge and Pressurization Solutions
April 11, 2023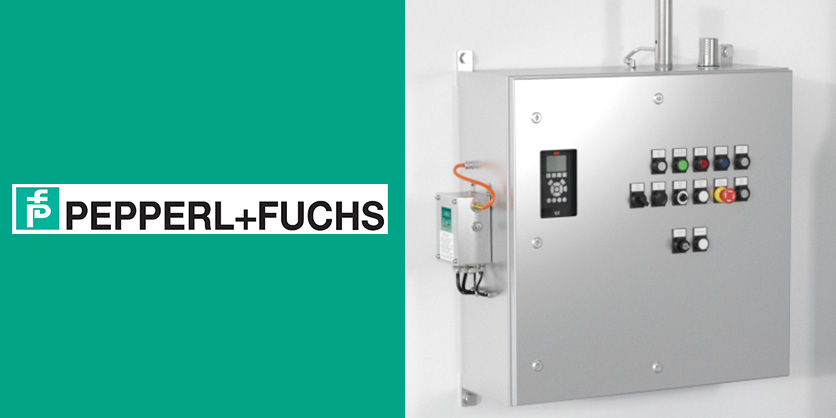 Purge and pressurization is a versatile protection method that can be used in a wide variety of industrial applications. Based on the principle of segregation between explosion-hazardous and safe atmosphere, it provides explosion protection for both gas hazards and dust hazards. Moreover, it is also one of the few types of protection that allows conventional equipment to be used in potentially explosive atmospheres. It can be applied in small equipment cabinets, in large and complex assemblies, and in motors and other rotating electrical equipment.
As the leaders in Purging Technology®, Pepperl+Fuchs has more than 25 years of experience in manufacturing innovative and certified solutions that are remarkably simple to use and can easily handle just about any of these applications. Read on to learn how purge and pressurization systems from the well-known Pepperl+Fuchs brand Bebco EPS® can provide the solution for various challenging process automation use cases.
Purge and Pressurization Application Examples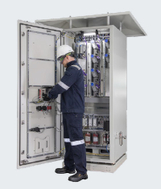 Meeting explosion protection requirements when operating in harsh environmental conditions on board an FPSO tanker is a challenge for electrical equipment. The processes on board such a vessel can be controlled and monitored with the help of the pressurized, fully automatic enclosures of the 6500 Series from Pepperl+Fuchs. The enclosures are certified by Pepperl+Fuchs according to ATEX and IECEx for Zone 1 and temperature class T4, allowing the solution to be equipped with remote I/O systems as well as conventional operating equipment. They are made entirely of SS316L stainless steel, making them suitable for harsh offshore conditions.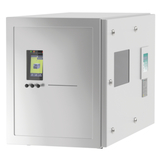 One of the problems with printers installed in explosion-hazardous areas for quality control purposes is how to retrieve the label or paper from the machine and into the operator's hand without additional effort. In Zone 1/Division 1 applications, this can be very difficult and impractical when explosion-proof or flameproof types of protection are involved. The 6500 Series purge and pressurization system enables this concept. The pre-assembled and fully certified enclosure solutions feature a visible printer control panel with integrated control elements to operate the printer from the outside, a printer label slot to retrieve the label, and an inspection window to check the process or the label roll fill level. The concept can be applied to the most common printer models and is quickly available as a plug-and-play solution.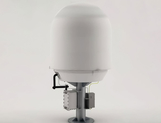 A provider of marine communication platforms wanted to suit their system for use in explosion-hazardous atmospheres by protecting electrical components inside a purged domed enclosure. Therefore, the purge and pressurization system not only has to meet marine requirements but also has to be able to cope with extended temperature ranges, and needs to be certified for hazardous gases and dusts. The Pepperl+Fuchs 6000 Series purge and pressurization system already met DNV marine certification and the marine standard for control room requirements. The control unit is capable of fully automatic operation without the need for an operator interface and has degree of protection (IP66).
Worldwide Support by Solution Engineering Centers (SECs)
These examples show how our purge and pressurization systems can solve virtually any application scenario. In addition to technical excellence, Pepperl+Fuchs also offers industry-leading customer support: The Process Automation division can look back on more than 60 years of experience in electrical explosion protection. At our Solution Engineering Centers (SECs) around the world, we provide engineering and customized system solutions for customers all over the globe. When it comes to planning and implementation, our experts take care of everything for you: from drafting the proposal and the initial solution to designing and engineering the complete solution, including certification. We always work in close collaboration with you.
Highlights of Global Purge and Pressurization Solutions
Fast and easy project flow: Pepperl+Fuchs has more than 25 years of experience in the field of purge and pressurization systems with thousands of solutions delivered
Global provider of complete solutions: Design, engineering, manufacturing and final certification from a single source—anywhere in the world
Peace of mind: Our experienced solutions team will guide your solution through the application process, ensuring project finances and timelines remain under control
Cost-efficient: Weight savings due to lightweight cabinets
Reduced complexity: Packaged solutions of predefined and certified cabinets
Fits most applications: Certified complete solutions ready for installation directly out of the Solution Engineering Centers (SECs)
Simplified processes: Adapting existing solutions from non-hazardous to hazardous areas
Continuous monitoring and control: Feedback loop on the status of the type of protection, automatic temperature, and leakage control and alarming