New: Decentralised Safety for Modular Plants by PILZ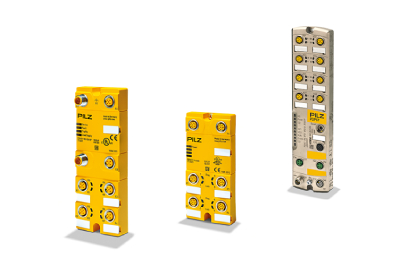 March 28, 2022
With the PDP67 modules, Pilz offers solutions for decentralised applications directly in the field. Protection type IP67 means that the modules are resistant to dirt and water. The decentralised modules optimise installation and wiring work. They save time, money and space in the control cabinet. As they are integrated into dirt and water-repellent IP67 housings, the PDP67 modules reliably ensure safety even in rugged industrial environments. You will find the required cable, connector and adapter accessories under Connection technology.
Flexible and modular automation solutions require I/O systems that offer personal and process protection directly at the point of danger. The new PDP67 PN with Profinet/Profisafe interface enables exactly that. Thanks to the IP67 protection type and robust zinc housing it is ideal for positioning on the machine, outside of the control cabinet. It provides reliable safety even at temperatures of -30°C to 70°C!
The I/O module is simple to configure and can easily be integrated into existing Profinet/Profisafe networks. The absence of control cabinets and the use of simple M12 plug-in connectors reduces the wiring work significantly. That saves time during commissioning and enables modular production plants to be expanded with ease. Thanks to universal connections, which can be configured as both inputs and outputs, users only need to keep one type of PDP67 PN in stock. That saves additional space in the storeroom!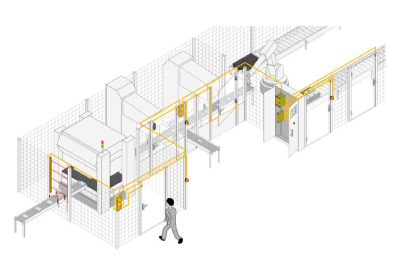 Simple installation of IP67 modules – Your benefits
•Less planning and design work, thanks to simple installation
•No control cabinet necessary
•Enables a modular machine concept
•Can be used up to protection type IP67
•Reduced wiring
Features of IP67 modules
•Individual sensors can be diagnosed on the modules
•Plug-and-play via M12 plug-in connector
•Decentralised passive junction PDP67 enables connection to any evaluation device
•Cascadable using a T-junction and Y-junction
•Decentralised modules PDP67 are easier to install than a fieldbus system
•Communication on the base unit PDP67 is via a secure data link
•Simple configuration of the input module PP67 with the proven PNOZmulti Configurator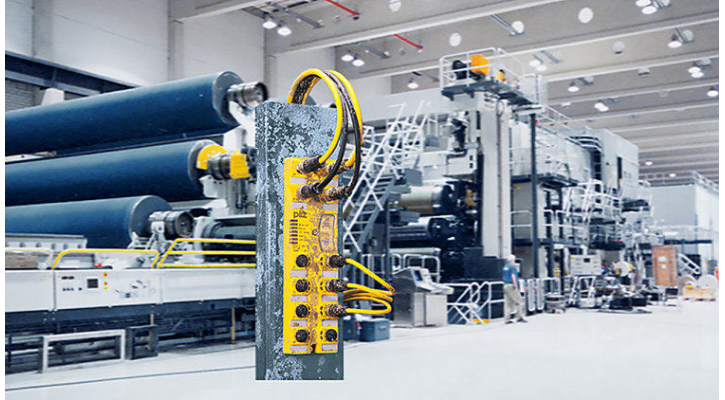 Decentralised and passive – decentralised safety
Modules with Profinet / Profisafe enable simple configuration and installation in Profinet/Profisafe networks. They expand our PDP product range and can be integrated into the network of remote I/O systems PSSuniversal 2. Inputs as well as outputs can be connected to an IP67 device thanks to flexibly configurable I/O ports. As such the device is highly flexible for use in the most diverse applications. It also simplifies your stockholding! Thanks to the robust, zinc housing it withstands temperatures of -30° to 70°C.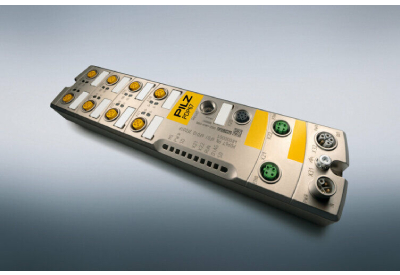 The passive junction PDP67 F 4 code enables up to four PSENslock or PSENini sensors to be connected. As well as being able to connect to the configurable control systems PNOZmulti, PNOZmulti Mini and PNOZmulti 2, safety relays PNOZsigma are also available.
The digital input module PDP67 F 8DI ION forwards signals from decentralised sensors in the field to various evaluation devices. These may be PNOZmulti 2, PNOZmulti Mini and PNOZmulti, for example. Up to 64 sensors can be connected.
Industry uses – Wherever decentralisation plays an important role
•Packaging technology
•Machine tools
•Food industry
•Pharmaceutical industry
To learn more about the PDP67 modules from PILZ, click here