Register Your Rittal Cooling Units Now!
May 18, 2023
Product registration of Rittal cooling units. Register now!
Did you know that you can register your cooling units with Rittal and they will carry out an efficiency check free of charge? Watch the video to learn how quickly and easily you can register your devices. Register your Rittal cooling units and receive attractive premiums.
Your benefits*:
6 months warranty extension (only for Blue e and Blue e+ cooling units)
Free Efficiency and service checks (presentation of your current energy costs and possible savings including amortisation calculation on the basis of the appliance data you specify)
More information
Related Product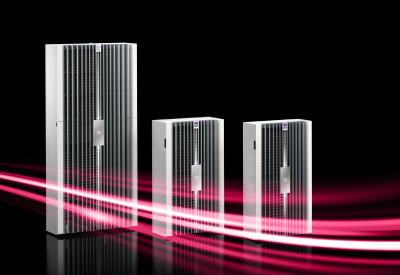 Solutions that reduce our carbon footprint during production are in high demand. But at the same time, these solutions need to be intelligent and communication-enabled so that they can be easily integrated into digitalised manufacturing environments. Seven years ago, Rittal responded to this demand with its Blue e+ range of cooling solutions and launched extremely efficient enclosure cooling units, which provided on average energy savings of 75 percent.