Get to the Pulse of Sensing With POSITAL Kit Encoders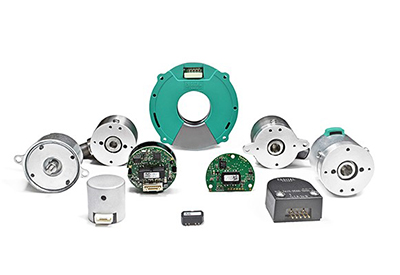 October 13, 2021
POSITAL KIT encoders offer you smart, maintenance-free and cost-efficient solutions for the most challenging tasks in real time motion feedback. Fusion of sensing technologies results in an unprecedented hollow shaft design with uninterruptable, battery-free multiturn function, powered by Wiegand pulse with every rotation. Gear-free, compact and economically optimized concept is ideal for integration into servo, stepper motors and robotic arms of various mechanical configurations. Enhanced signal processing software enables high-resolution rotary position measurement. Explore the three kit-encoder series and their unique features.
Absolute Kit Encoders: On-Axis
– Battery and gear-free multiturn solid and hub shaft
– Singleturn Resolution up to 17 bit
– Compact design: 36 mm in diameter (22 mm coming soon)
– Multiple Open Source Interfaces: BiSS-C, BiSS Line, 2 or 4 wires, SSI
– One Cable Technology for BiSS Line
– Temperature range: -40° to +105°C
Absolute Kit Encoders: Hollow Shaft
– Battery and gear-free multiturn hollow shaft
– Resolution up to 19 bit, accuracy ± 0,02
– Slim design: 18mm thickness
– Open Source Interfaces BiSS-C (SSI under development)
– No calibration required
– Suited for applications in robotic arms and motors
Incremental Kit Encoders
– Pulse count up to 1024
– A, B, Z channels, TTL or RS 422 outputs
– Quick and simple assembly
– Cost efficient feedback solution
– Can easily be upgraded to the absolute multiturn kit
– Direct replacement for the Avago HEDS/HEDM 5500-5600 Series
Multiturn SPI Module
– Reliable Wiegand multiturn technology
– Easy integration with Customer Singleturn system
– Standard communication Interface SPI
– Multi-turn count range up to 40 bit
Applications
POSITAL's kit encoders can provide a compact and economic solution for the elctrical motor and robotics industries. Their insensitivity to harsh working conditions and battery-less rotation counter make them ideal for a wide range of applications and uses that range from industrial robots to stepper and servo motors.