Everything You Missed at Vention Demo Day 2022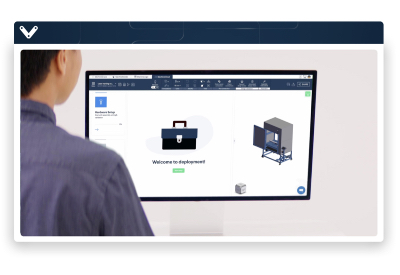 September 28, 2022
Demo Day 2022 showcased how Vention has raised the ceiling of what's possible on the MAP platform, without compromising on simplicity. This article will cover all the major announcements from Vention's Demo Day 2022.
One connected platform, from the cloud to your factory
MachineCloud: an industry first
MachineCloud is a powerful tool for anyone, from anywhere, to commission any machine in an easy manner.
MachineCloud leverages the data from the digital twin of your machine already present on the Vention platform, like your mechanical design, or your MachineLogic program, to offer you a completely customized deployment flow from the moment you place your order; effectively eliminating the common hassle of hardware and software commissioning.
Discover more about Vention's cloud connectivity by clicking here
Industrial palletizer: power meets simplicity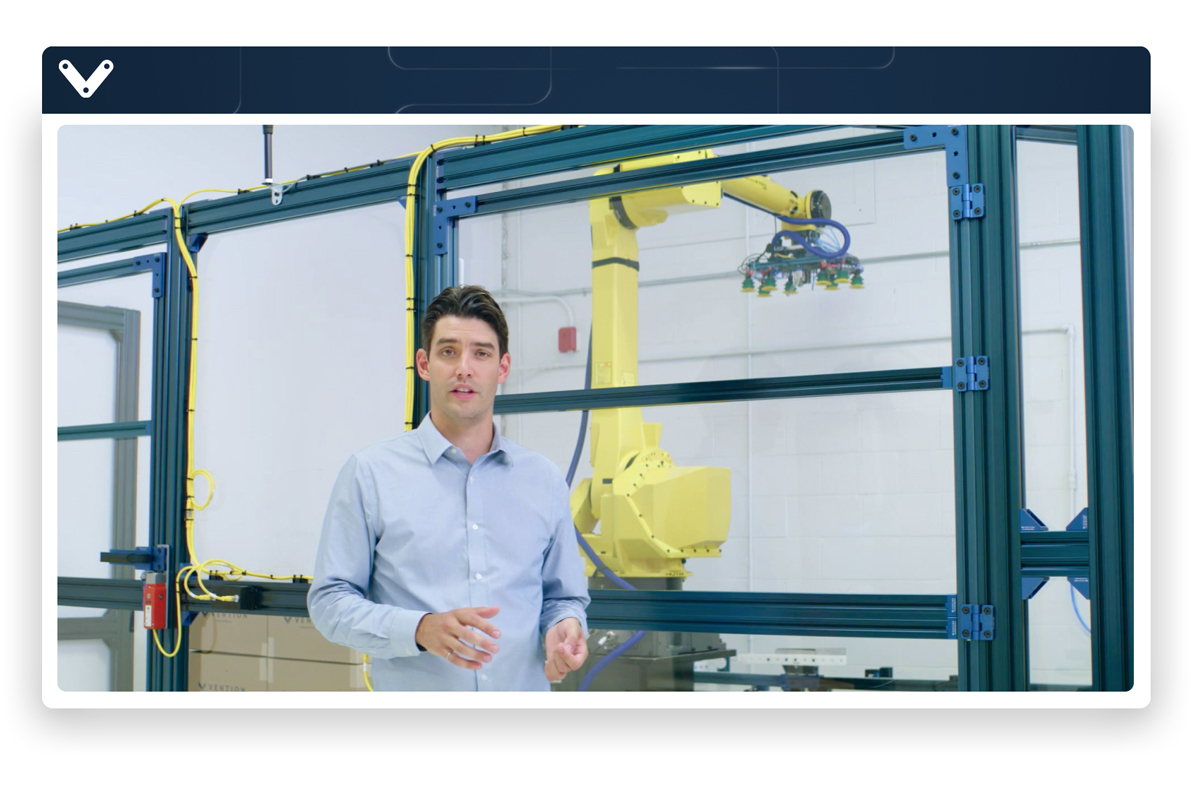 We took Vention's simplicity and injected it into a high-performance product category.
Powered by Fanuc, deploying industrial palletizers has now become significantly more accessible than ever before, without any compromise on performance or safety.
Using the exact same pendant and the exact same MachineApp, palletizing performance is brought to another level with the possibility of 12 picks per minute, a payload capacity of 45kg, and multi-pick capabilities
See the new performance frontier of Vention's palletizing solutions by clicking here
Telescopic lift column: raising the bar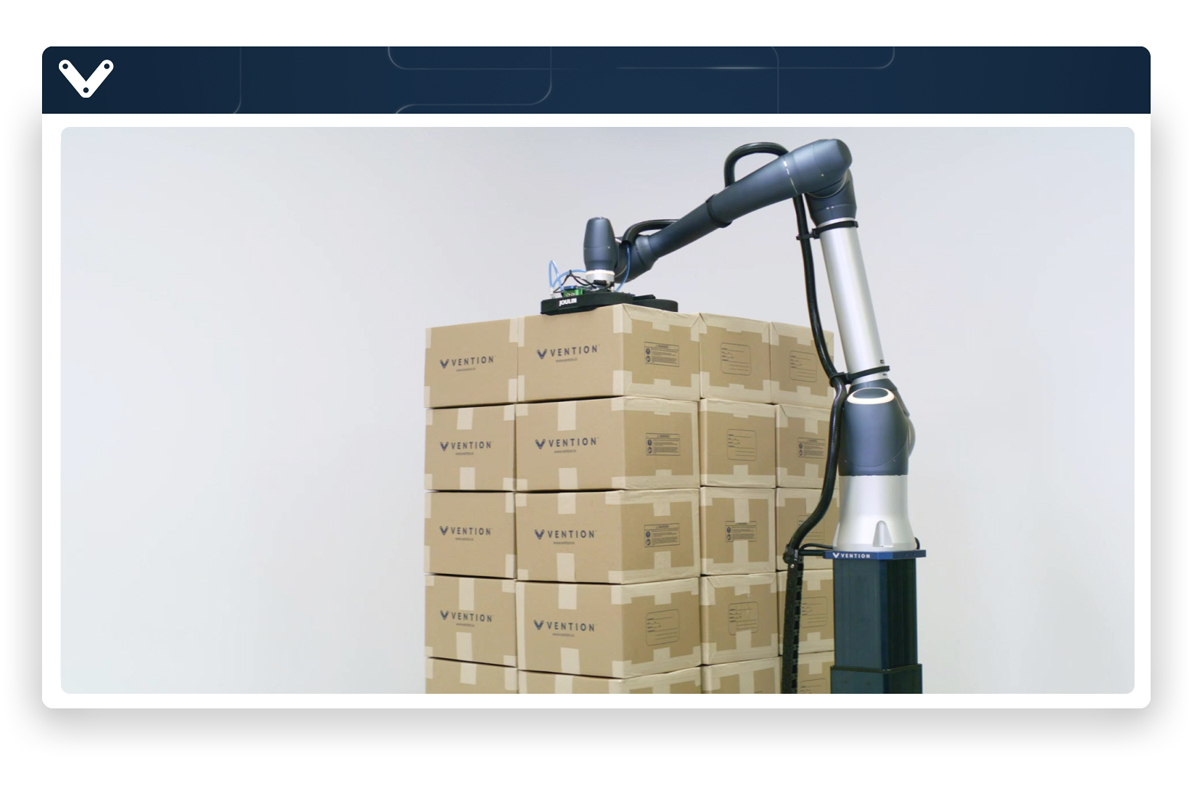 Vention has once again raised the bar on collaborative applications by introducing a new telescopic lift column.
Complementing the fixed-height pedestals, the new telescopic version features a zero-pinch-point design, reducing the complexity of the safety system. It is also the definition of plug-and-play with deployment requiring only one cable to connect to the MachineMotion controller.
Find the right cobot pedestal for your operations by clicking here
Design smarter with MachineBuilder
Our team has taken MachineBuilder a step further, making design smarter than ever before.
Some of the key feature developments unveiled at Demo Day were:
Part Recommendation Engine: built directly into your workflow, this tool suggests parts that you might want to add next to your design after every click.
Auto-Panel Creation: create a panel with the necessary cut-outs and hole locations to match your design's needs in seconds
Automatic Design Checker: a step-by-step guide to identifying, and correcting, design anomalies
Assembly Step Editor: reorder assembly steps, group steps together, duplicate and rename them, or create separate sub-assemblies, all within MachineBuilder.
Start designing today by clicking here
Raising the ceiling of MachineLogic
This year we have increased the ceiling of MachineLogic, pushing the limit of what can be done with no-code/low-code industrial automation programming.
Some of the key feature developments unveiled at Demo Day were:
•Robot-Path Visualization: programmed actions and waypoints of robot arms are now visible along the entirety of the program
•Simultaneous Motion: program and simulate actuators and I/Os alongside a robot arm directly in MachineLogic.
•Multi-Controller Programming: Program equipment and robot cells having up to 32 actuators, and a total of 128 inputs/outputs across 32 devices by combining up to 8 MachineMotion controllers in the same design
•Lambda Functions: a low-code automation programming add-on, enabling users to evaluate complex expressions, built directly in MachineLogic
Discover the possibilities of code-free programming by clicking here
MachinePortal reimagined
MachinePortal has been redesigned to improve its navigability. The dashboard now includes folder management to help you organize your files more effectively, whilst pop-out windows help provide the right resources that are specific to your projects.
If you haven't done so recently, now is a great time to log back into your Vention account and discover the latest version of MachinePortal.
Log in to your MachinePortal dashboard today by clicking here
To watch the video of Vention's Demo Day, click here