Contrinex RFID RW Units from AutomationDirect
August 23, 2022
RFID (Radio Frequency IDentification) technology uses radio frequencies to read and write data to/from electronic labels called tags. RFID technology doesn't require a line of sight between the tag and the Read/Write module to operate, and tags store a large amount of data that can be edited.
New Contrinex RFID RW units are available in 18mm or 30mm diameters, and a 44mm x 44mm cube style, with transmission ranges of up to 78mm; these units can communicate to a PLC or other intelligent device over IO-Link. RFID tags are available in 9mm, 16mm, 20mm, 30mm, and 50mm sizes with user memory from 316 to 2000 bytes in either EEPROM or FRAM memory types. A high-temperature tag model is also available. All of these products are rated for IP67 and IP68/69k. All Contrinex RFID RW units and RFID tags come with a one-year warranty.
RFID Read-Write modules are a type of transceiver that can communicate with electronic tags using high-frequency RFID technology. Tags are attached to target objects and are a type of transponder that stores identification data. Contrinex RFID Read-Write modules offer fast data transfer times and can communicate to higher-level devices such as a PLC using the IO-Link protocol.
•Sizes available include M18, M30, and 44mm x 44mm cube style
•IO-Link V1.1 compatible
•Read/write distance of up to 78mm
•HF RFID technology operates on 13.56 mHz and complies with ISO/IEC 15693
•Protection ratings of IP67, IP68, and IP69k
Starting at $158.00
(RLH-M18PA-NIS)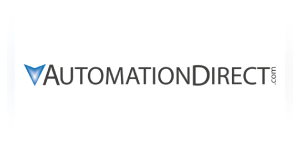 For part listings and specifications, go to Shop Now by clicking here