Bosch Rexroth MGE Aluminum Framing Meets Virtually Any Customer Need
January 19, 2023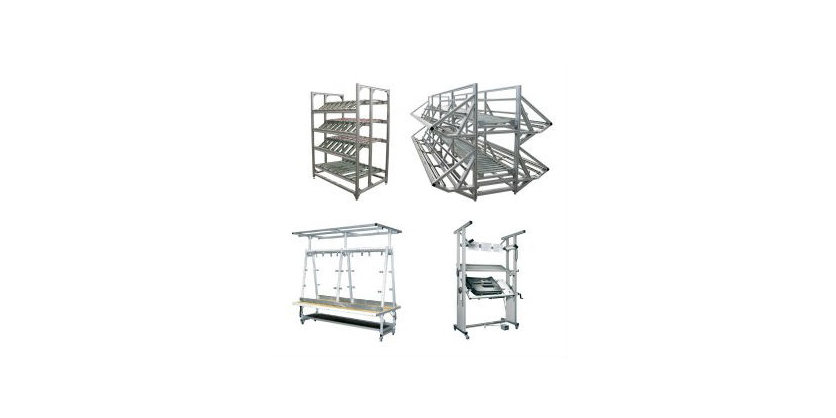 Bosch Rexroth MGE aluminum framing meets virtually any customer need. Advanced Motion & Controls Ltd. is known in Canadian industry for its unmatched selection of intelligent robotics and factory automation, but there is far more to the supplier than that. Customers can also receive specific value-added services from the company – including a broad variety of custom aluminum framing solutions. The Bosch Rexroth line of MGE structural framing serves this purpose – providing a versatile framing solution for virtually any customer need.
Fully equipped Field Service Unit
To design the appropriate custom aluminum framing for a wide variety of work environments, the Advanced Motion & Controls team has everything it needs. The company always builds these solutions to comply with the client's individual needs and specifications. A wide spectrum of accessories is also available for aluminum framing systems to expand customer applications beyond bases and frames, while multi-functional structures are also possible.
For custom aluminum framing that needs onsite installation, Advanced Motion & Controls employees a fully equipped Field Service Unit. This crew of experienced assemblers will come to the customer's facility and install the application right on the plant floor. The Unit is more than capable of delivering quality solutions both on time and under budget, whether the project needs assembly of machine guarding, enclosures, or workstations.
Bosch Rexroth is one of many respected manufacturers with which Advanced Motion & Controls partners, making dozens of bolt-together connectors for virtually any load or application. MGE aluminum structural framing allows the assembly of almost any structure quickly, with no special skills or tools required. Even with no extra painting or finishing, the framing always looks aesthetically appealing and clean.
Another major benefit of Bosch Rexroth aluminum framing is that every single component of it is infinitely reusable. As a result, customers can change and adapt their structures inexpensively and easily over time, to adapt to their evolving needs.
With Bosch Rexroth's MGE line of framing, Advanced Motion & Controls can bring any idea from a basic concept to a full working solution – ranging from raw material and engineered kits to fully assembled aluminum framing systems.
Related Story
Bosch Rexroth aluminum structural framing is available via Advanced Motion & Controls Ltd. – and now, the supplier has been designated as a Certified Excellence Partner for Distribution. The manufacturer bestows this certification on distributors that deliver reliably and serve as experts in logistics and warehouse management.
This designation is reserved for suppliers that enable quick, smooth, and efficient material flow from the inventory to shipment stages.