Advanced Motion & Controls Ltd.: a Bosch Rexroth Certified Excellence Partner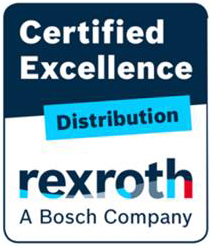 Aug 6, 2021
Bosch Rexroth aluminum structural framing is available via Advanced Motion & Controls Ltd. – and now, the supplier has been designated as a Certified Excellence Partner for Distribution. The manufacturer bestows this certification on distributors that deliver reliably and serve as experts in logistics and warehouse management.
This designation is reserved for suppliers that enable quick, smooth, and efficient material flow from the inventory to shipment stages.
Expertise in product assembly
Certified Excellence Partners for Distribution deliver world-class Bosch Rexroth products and technology with expertise in product assembly and installation; they also offer knowledge on selecting, applying, and maintaining these products for full user satisfaction. Advanced Motion & Controls has what it takes to bring a customer's idea from concept to a real working model, from raw materials and engineered kits to fully assembled framing solutions.
With dozens of bolt-together connectors for almost any load or application, Bosch Rexroth helps businesses assemble any structure without special skills or tools. The company's aluminum framing needs no painting or finishing, with its clean look and aesthetic appeal. Applications can be extended beyond simple frames and bases to total multi-functional structures with the wide selection of accessories available. Every Bosch Rexroth framing component is infinitely reusable, so changing structures as needs evolve is simple and inexpensive.
With the help of its Certified Excellence Partners, Bosch Rexroth offers a highly trained, skilled, and motivated team of solution providers who maintain its commitment to customer support. Canadian customers can always get sales, engineering, service, and distribution support. Many options are available in the market across the country to make Bosch Rexroth products and services easily available and accessible to various regions, through partners like Advanced Motion and Controls.
Among the advantages of Bosch Rexroth's wide regional presence: quick response to customers; support for all products and systems; intensified sales and engineering application expertise through these partners, as well as customer service and logistics support; and better product access through the local inventory supply.
Trust Bosch Rexroth for top industrial solutions – delivered and supported with high convenience.