Practical Applications for Noark's Molded Case Circuit Breakers
August 3, 2023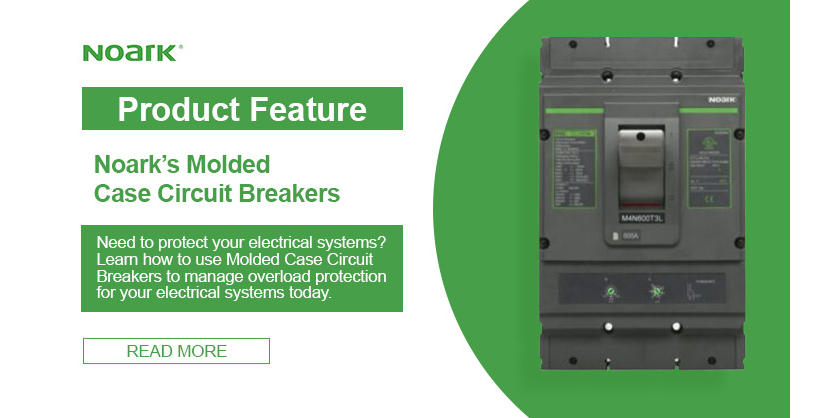 If your business is looking for ways to manage overcurrent faults in your electrical systems, Noark Electric's Molded Case Circuit Breakers (MCCBs) are the perfect product solution.
It is a requirement in electrical distribution systems to have Molded Case Circuit Breakers (MCCB), as they provide both overload protection as well as short-circuit protection. The main power distribution board (MPDB) of a facility is usually equipped with MCCBs, which allows for protection, coordination, associated control, isolation, and shutdown of the entire system in the case of an emergency.
In the case of molded case circuit breakers (MCCBs), these safety devices are used to protect the conductors of electrical circuits, feeder circuits, downstream electrical equipment or loads against overloads and short circuits. In order to mitigate damage to an electrical system, this device automatically trips off and isolate itself from the power supply when there is a fault or overcurrent situation, thus preventing damage to the system, circuit or electrical load connected to it.
MCCBs are used in electrical systems of less than 1000V. The general classification for Voltage levels are:
Low voltage – less than 1kV (some classification use 600V).
Medium Voltage – 1kV up to 40kV.
High voltage – from 40kV.
Noark manufactures high quality switchgears with Global and North American certifications in the listed voltage categories as well as extra high Voltage (EHV) and UHV (ultra high voltage) systems. Please contact them to learn more.
What are common Molded Case Circuit Breaker (MCCB) Applications?
MCCBs can be used in a variety of applications to manage electrical systems' overcurrent protection. These applications are found in electrical systems used across many segments including industries, manufacturing, building & infrastructure, residential application, critical & standby power, and many more.
The following are some examples of electrical loads/systems that use the Molded Case Circuit Breaker for protection:
Electric Motors;
Generators;
Electric Feeders; and more.
What Are the Best MCCB products Available in North America?
It is important to source your products from reliable sources, especially when dealing with the safety and management of expensive electrical distribution equipment and machinery. That's why Noark has committed to ensuring that it meets and exceeds industry regulations to provide North American businesses with industry leading products.
Noark offers a variety of MCCB products to cover all of your needs, including:
Ex9 Series M1 to M5 (15A to 800A)

Available for AC/DC application;

Ex9 Series M6 (800A to 1200A)

Available for AC application; and

Ex9M1PV (15A to 100A)

Available for dc application.
The above products are by no means an exhaustive list of our offerings. To see a comprehensive list of all Noark MCCB products available, visit their Molded Case Circuit Breakers catalog.
What Features Do Noark's MCCBs Offer?
To ensure customers are provided with the highest quality products, all Noark Molded Case Circuit Breakers are provided with the following industry-leading features:
High-breaking capacity and a patented arc extinguishing design;
Bearing-type spindle reduces the operating force required to open and close the operating mechanism;
High quality compact modular design;
Fixed and adjustable trip unit settings;
Line and load lugs installed standard; and
5-Year limited warranty.
Offering the Best Electrical Products in North America
Their team is dedicated to bringing your business the best circuit protection products, to see a comprehensive list of their product offerings, visit their easy-to-use Circuit Protection Catalog today.
Moreover, if you are interested in contacting their team about specific products, you can use their Request for Quote Form to quickly and easily receive a quote from a member of their team.
Noark offers customers the highest quality products at an exceptional value and backs them up with excellent customer service and support that is second to none in the industry. In addition to being tested and certified to the highest industry standards, EVERY Noark product comes with an exclusive five-year limited warranty that makes them the best in the industry.
Related Story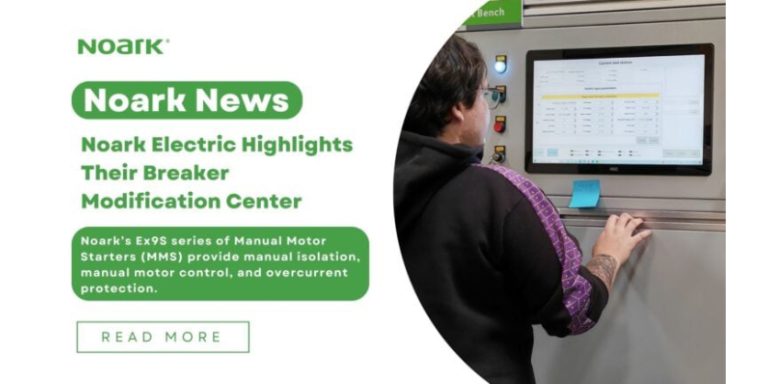 Noark is well-known for their world-class manufacturing and rigorous testing of their products that meet or exceed the highest performance standards in the industry. What should be better known is their ability to rapidly modify or produce products that satisfy their customers' unique specifications. In this article, Rob Farrell, Marketing Director of Noark Electric, and Robert McKean, Assembly Technician at the Noark Power Breaker Modification Center discuss the Mod Center and how it is expanding to better serve electrical OEMs across North America.