The Value Proposition for Guillevin: Wire & Cable
September 12, 2023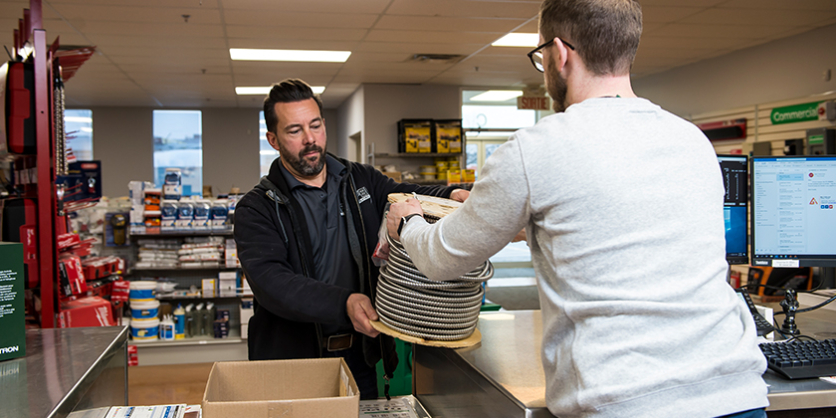 An essential part of any installation, Guillevin carries a large selection of wire and cable options.
As a trusted distributor, Guillevin operates with a decentralized business model structure that allows them to be agile and align their products and solutions to meet the demands of the wire and cable market in Canada.
"With our 67 business centers and our 3 divisions, we have the power to stock, cut, and ship wire and cable faster then every competitor. Every business center has the equipment to provide the cable and wire required locally. No need to wait," explains Jérémie Vanasse, Business Center Manager with Guillevin.
At the core of their business is their experience. Guillevin has 117 years of experience to build on with the local resources to provide customers with products quickly and at a competitive price. Simply put by Vanasse, "Our people make it happen."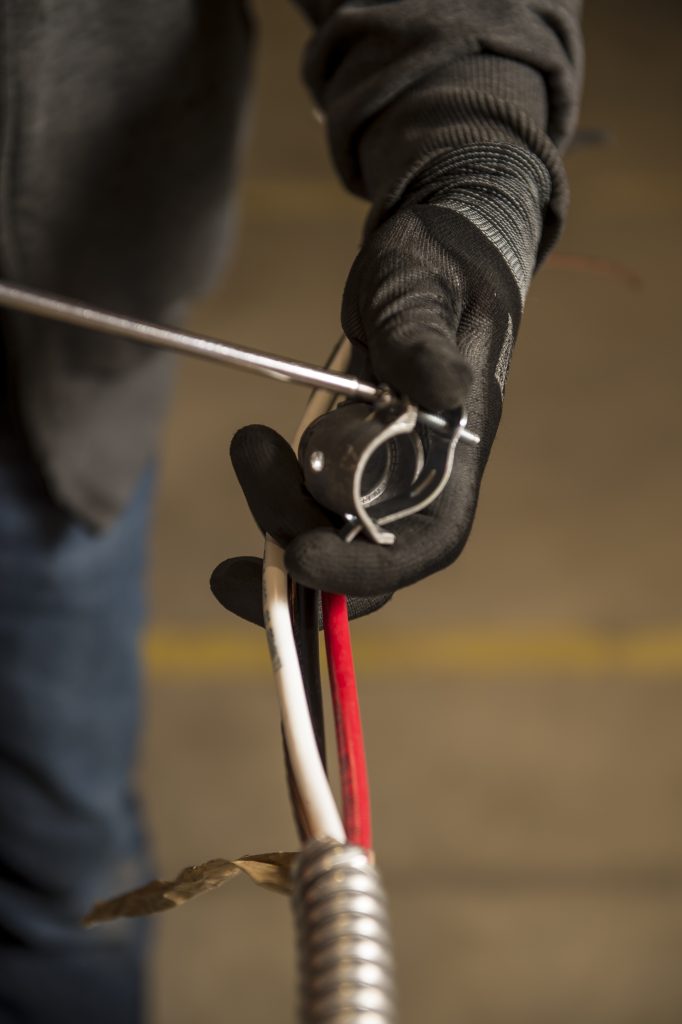 "We do business with every major cable and wire supplier. Our cable offer is one of the best in the market."
When it comes to sourcing wire and cable, Vanasse says, "Most of our customers are professionals and mostly know what they are looking for. Our people, guide them through all the available products to find the most suitable products to meet their job's needs."
"From building cable to specialised cable, we'll consider the environment, the length, the type of project and will suggest the cable that fits the requirement."
When it comes to cable management, Guillevin will adapt to the needs of their customers.
"We have a full toolbox of solutions," notes Vanasse. Some projects will require more labeling than others, while others may require special warehousing considerations or even the use of smart reels. Guillevin's smart reel solution can provide live updates on the location of cable reels as well as the length of cable remaining on the reel.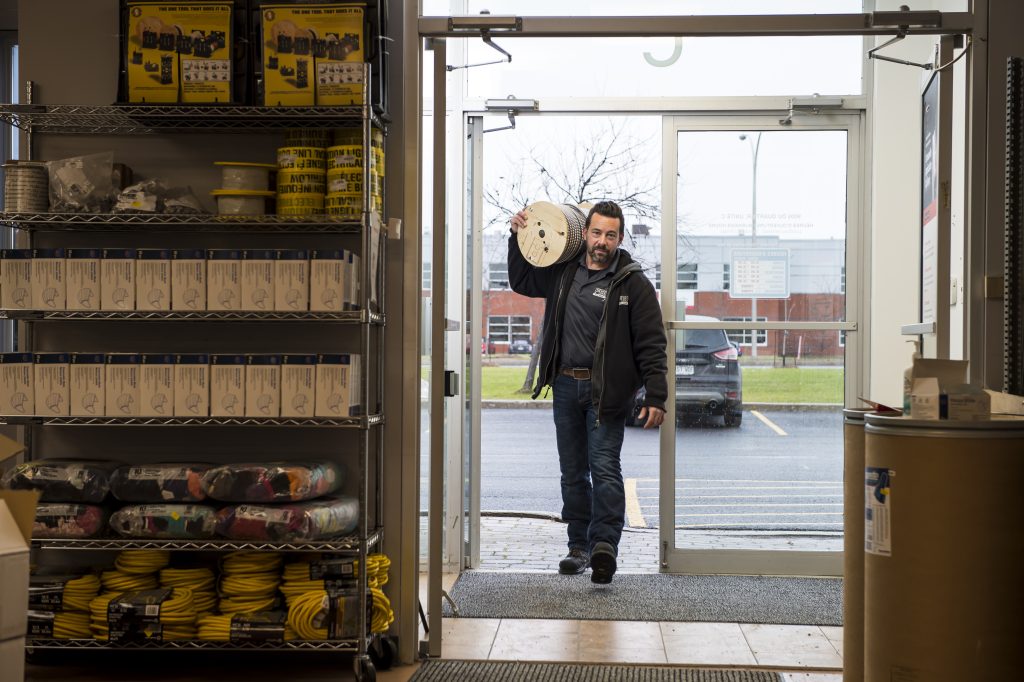 Beyond smart reels, there are a few trends in wire and cable to be aware of that are focused on time effective products that reduce installations required as well as the time of installation.
"We now see cables and wires with specialized jackets that ease the gliding of the cable to help electricians install cable faster," explains Vanasse.
"We also see the combination of products. For example, some suppliers have combined AC90 cable with low voltage 0-10v cable. Instead of using two different cables, the installer only needs one."
Find wire and cable for all of your residential, commercial and industrial needs at Guillevin: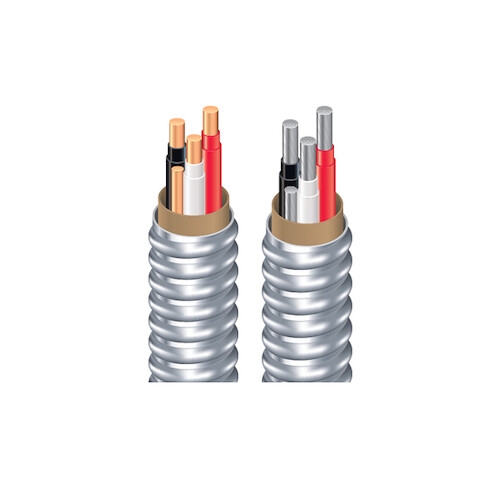 AC90 is a flexible cable that is approved for use in dry locations. It is composed of interlocked aluminum amour, available in aluminum and copper conductors. It has a minimum operating temperature of minus 40 degrees Celsius, and a maximum of 90 degrees Celsius. AC90 cable, also referred to as BX cable or AC90 BX cable, is appropriate for use in commercial, retail and industrial construction.
Guillevin carries a variety of lengths of AC90 cable. Wire gauge options range from 14 to 2 AWG in copper conductors and 8 AWG to 250 AWG in aluminum conductors, providing you with a large variety of options to consider as you design and plan for your next electrical installation.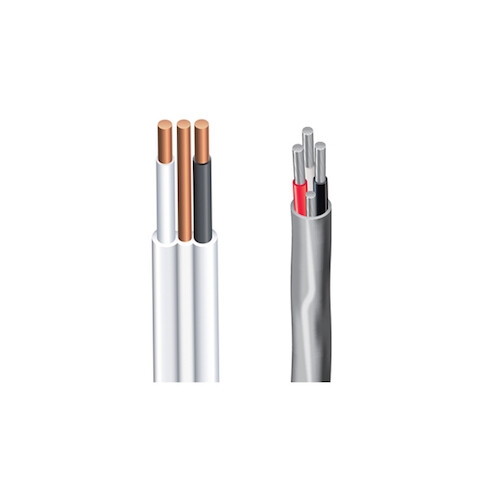 NMD90 cable, or nonmetallic dry 90 cable, is cable designed for dry conditions, such as residential installations. Ideal for using inside of walls and in residential installations, NMD90 cable is a common element of several construction projects. It is rated for up to 90 degrees Celsius and is sheathed in a nylon or nonmetallic covering. It is not designed for wet conditions.
Guillevin, offers NMD90 Loomex cable in a variety of gauges for different purposes, including blue-sheathed NMD90 cable with 2 copper conductors, orange-sheathed Loomex cable with 3 conductors, and much more. Available in copper and aluminum.
RW90 wire is a single aluminum or copper conductor, insulated from moisture and heat. It is also flame resistant. RW90 wire is commonly used in raceways and ceiling fixtures. It is appropriate for both dry and wet locations and can be used in areas that are exposed to the elements. RW90 wire works in a wide range of temperatures: it is rated for use between 90 and minus 40 degrees Celsius.
At Guillevin, you'll find both aluminum and copper RW90 wire options in a variety of wire gauges. Ranging from 14 AWG up to 1000 mcm.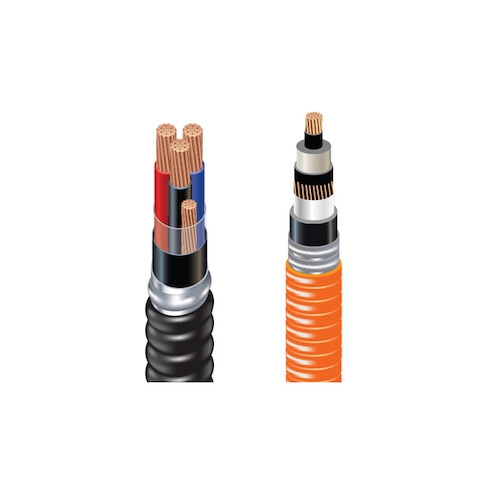 Versatile power cables appropriate for a large variety of uses, teck cable is water, sunlight and petrochemical resistant, making it a great choice for industrial applications. Teck 90 cable is a popular option that can be used for direct earth burial, open and concealed wiring, and even in hazardous locations. Teck cable is subject to rigorous safety tests, ensuring its robust properties. Both 600V and 1000V teck cable is manufactured, so you can determine what is best suited to your construction project or electrical installation.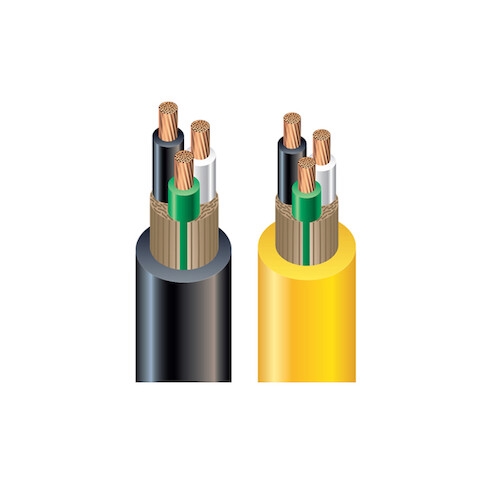 Flexible electrical cable is used in several types of installations in industrial and commercial settings and more. It is composed of copper conductor wire in a PVC or rubber jacket. It has a minimum operating temperature of minus 50 or minus 40 degrees Celsius, depending on the choice of wire, and a maximum temperature ranging between 60 and 105 degrees Celsius. Several gauges of wire are available, so you can easily customize our choices to your electrical plans.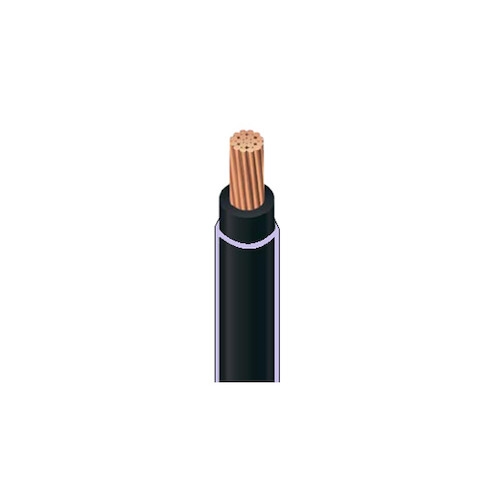 T90 cables are a great choice for power distribution and are commonly used in industrial or commercial electrical installations. These cables are appropriate in both wet and dry locations, with temperatures no higher than 90 degrees Celsius in dry locations. The minimum temperature for T90 cable is minus 40 degrees Celsius.T90 cables are composed of copper conductor, which is an ideal conductor for most environments. T90 cables include a nylon sheath.
Guillevin has an extensive selection of T90 cable and cable accessories. Our T90 cables are available in a range of lengths, from 300 to 3000 metres, with gauge options ranging from 1 to 14.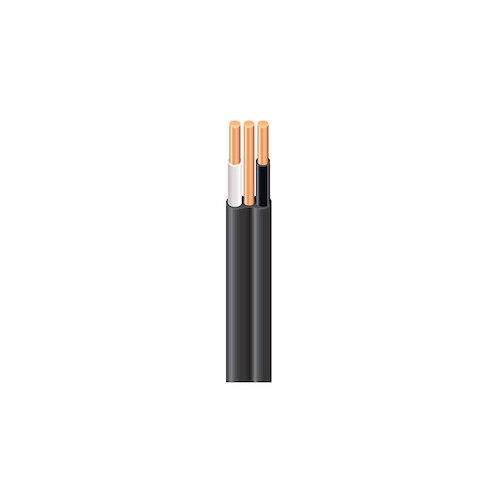 NMWU wire is electrical cable that is used for underground installations in both wet and dry conditions. It is composed of copper wire with a PVC sheath. It can be used for direct burial and is a great choice for places like wet basements, where there is humidity. NMWU wire is often used in residential electrical installations. It is resistant to sunlight, moisture and fungus, which makes it a reliable option in many settings. NMWU wire can be used to a maximum of 60 degrees Celsius, or a minimum of minus 10 degrees Celsius. It has a maximum voltage rating of 300V.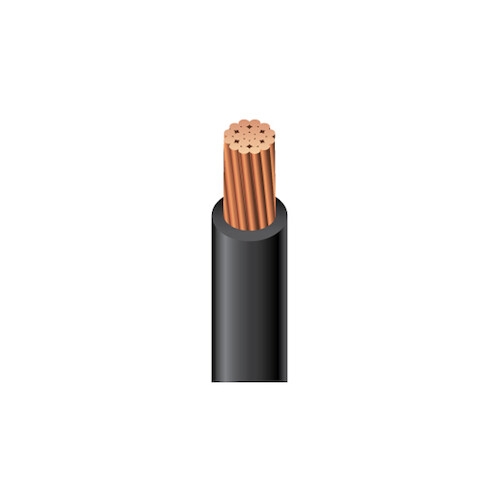 RWU90 is a single conductor, aluminum or copper cable. It is suitable for direct burial and is available in several gauge sizes. RWU90 cable is often used for service entrance below ground. It is rated at a maximum of 1000 volts and can operate in temperatures between minus 40 Celsius and 90 Celsius.
At Guillevin, you'll find aluminum and copper Nexans/Southwire RWU90 cable, in several different lengths: 300 metres, 600 metres and 1500 metres are all available, and are packed on reels.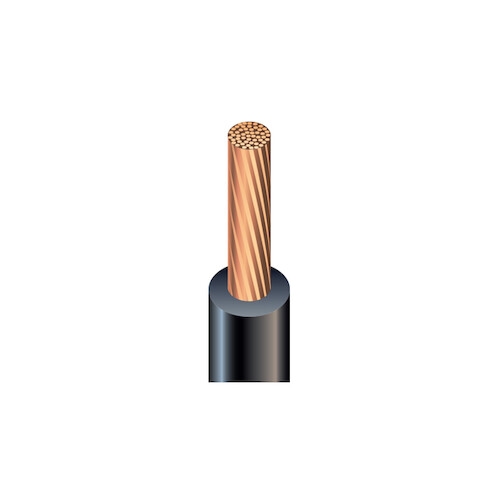 Thermoplastic equipment wire, or TEW, is used for appliances, circuits, switchboards, and more. It contains a copper conductor and has PVC insulation. The standard operating temperature ranges from minus 40 Celsius to 105 Celsius. TEW is a great choice for industrial or commercial lighting setups, heating equipment, high-voltage fixtures and more.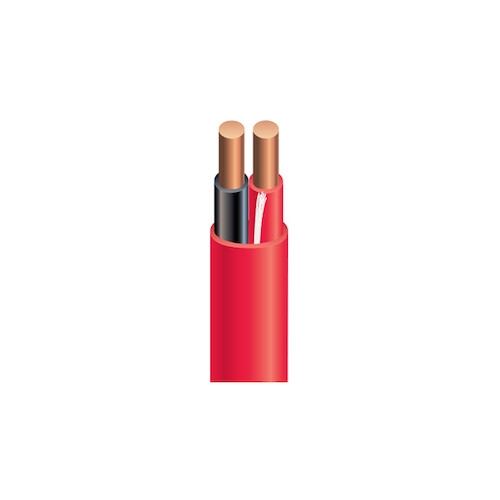 The copper conductor cable features PVC insulation and has a maximum operating voltage ranging from 60 V to 300 V, and a maximum operating temperature of 105 degrees Celsius.
At Guillevin, you'll find fire alarm cable in a variety of lengths and wire gauges. Guillevin provides fire alarm cable ready to be shipped or carried out as coiled cable or on reels, with an extensive range of conductor options available.
ACWU90 wire is a copper conductor cable that is used in both dry and wet locations. It is appropriate for direct burial and can be encased in concrete. It features a PVC jacket. ACWU90 wire offers a cost-effective alternative to conduit in electrical installations. It has a maximum operating temperature of 90 degrees Celsius and a minimum operating temperature of minus 40 degrees Celsius.

Guillevin, carries ACWU90 wire on reels, as well as options with 3 or 4 conductors. Several wire gauges are available.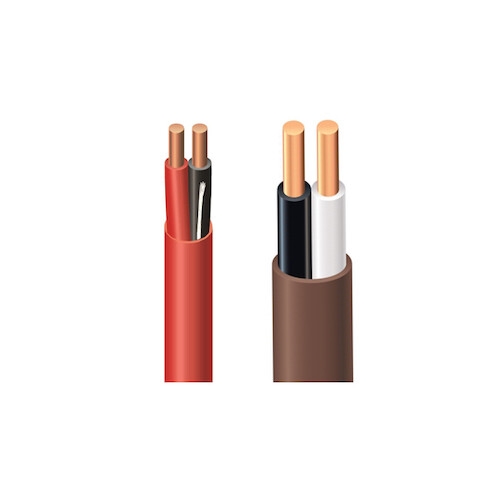 Low voltage thermostat (LVT) cable is manufactured for use in low voltage heating and air conditioning units, thermostats, doorbells, alarm systems and more. The cable uses a copper conductor with a PVC sheath. It is sold both as coiled cable and on a reel. Several gauge sizes are manufactured, ranging from 10 to 18 gauge wire.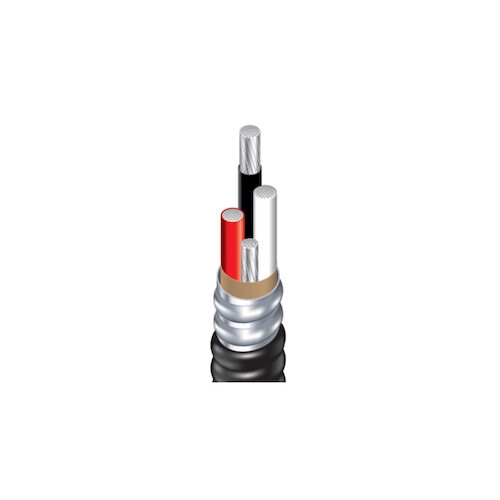 For use in open and concealed wiring, cable troughs, and ventilated flexible cableways in dry locations only. Minimum recommended installation temperature minus 40°C (with suitable handling procedures). Maximum conductor temperature 90°C. Approved for use with ceiling fixtures.
USEI/USEB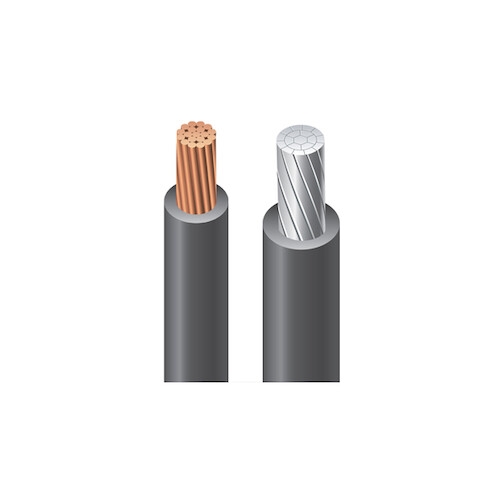 USEI-90 cable is an underground service entrance cable that features two or more aluminum conductors and a PVC jacket. It is appropriate for direct burial, can be installed in ducts and is designed for a maximum operating voltage of 600 volts. USEB cable is also used for underground electrical service. It provides a cost-effective option with 2 aluminum conductors.
More Information
Guillevin's full Wire & Cable offering
Related Story
Guillevin Datacom has global expertise and a local approach for the distribution of data communication and infrastructure products. Today's omnipresent network communication cabling is essential for connecting communication systems, making it important to have an edge in infrastructure for increased reliability and performance. An optimized network cabling infrastructure offers many benefits, including a more robust, secure network, cost savings, superior energy efficiency and optimal data transfer performance.