NSK Innovation in Dental Handpiece Technology:
Reimagining What a Bearing Can Do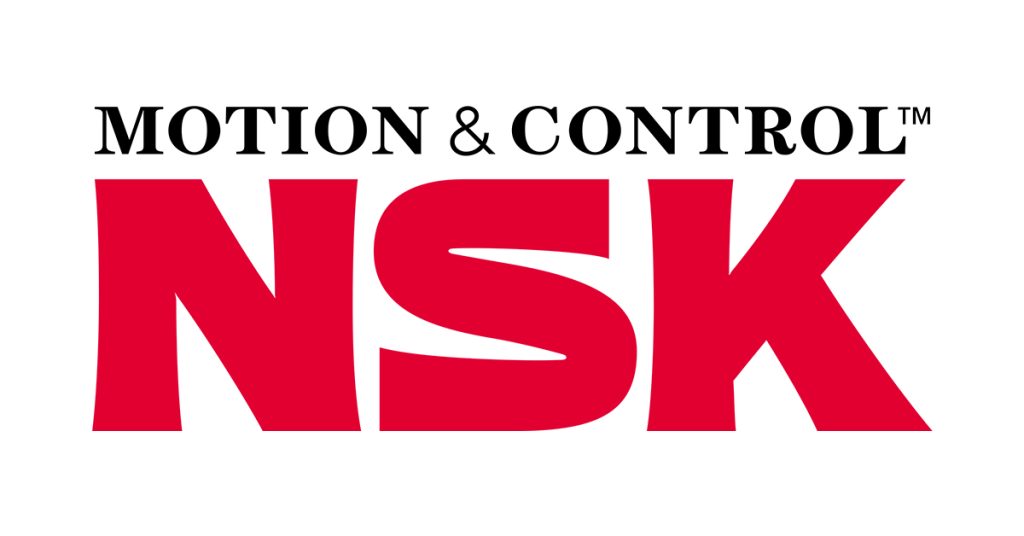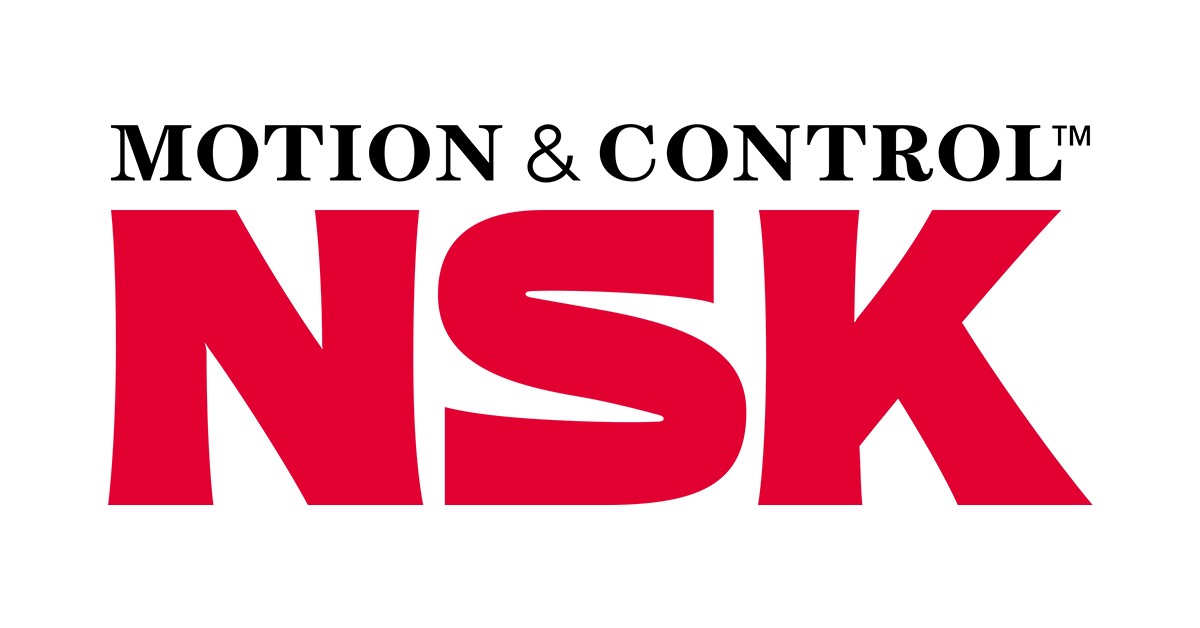 February 2, 2023
Some people have perfect teeth. For the rest of us, at some point in our lives we will need to get a cavity filled. You will sit down in the chair, your dentist will pull out a dental handpiece, powered by compressed air spinning a turbine, and insert it in your mouth. You will hear a light buzzing noise "bzz bzzzt bzzz" as the decay is drilled away, and shortly after you will have a shiny new filling.
Air turbine dental handpieces are a vital tool in maintaining oral health, and NSK recently launched the QuickStopBearing, a significant innovation in handpiece technology.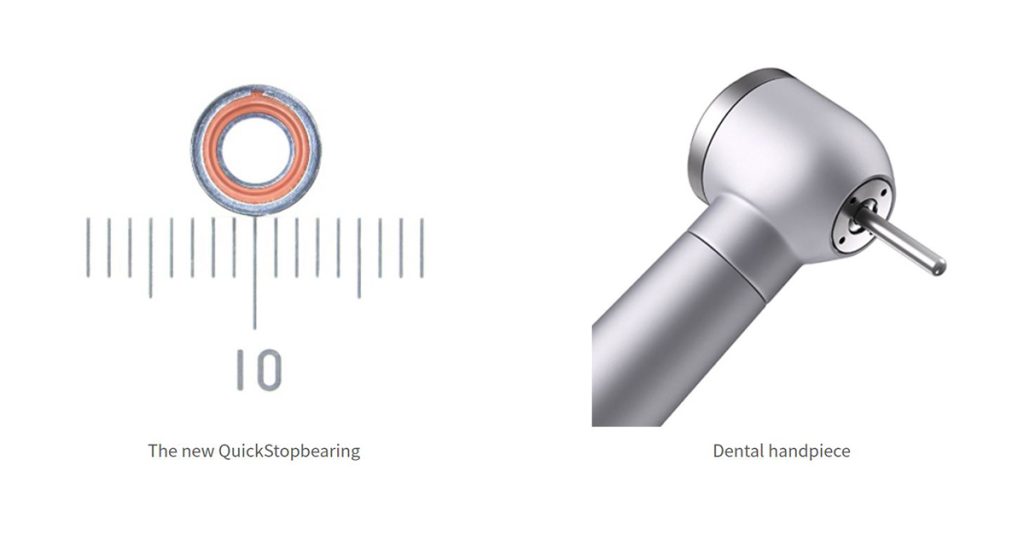 Today we talk to NSK engineers on the project to learn more about the benefits to the patient and the dentist and find out what it takes to bring change to a long-established dental tool.
Engineer Profile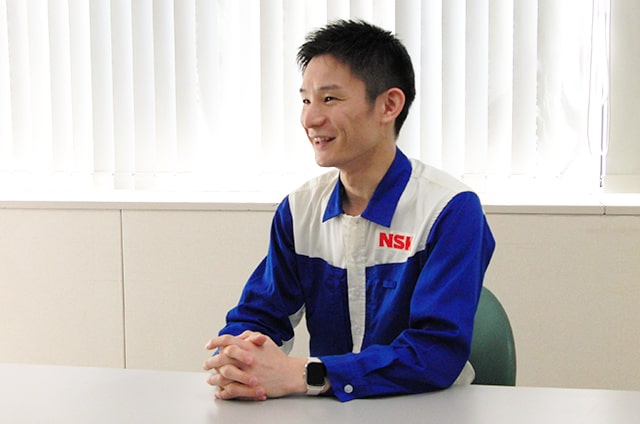 Okazaki: Modern air turbine handpieces have been in use for over 50 years, and many companies have improved on the original design over time. Despite the maturity of the technology, NSK has achieved another design innovation by creating the QuickStopBearing that features a seal that opens and closes with compressed air. By completely reimagining the role of the bearing within the handpiece, we could deliver significant benefits to dentists, patients, and handpiece manufacturers alike, enhancing ease of operation, safety, and hygiene.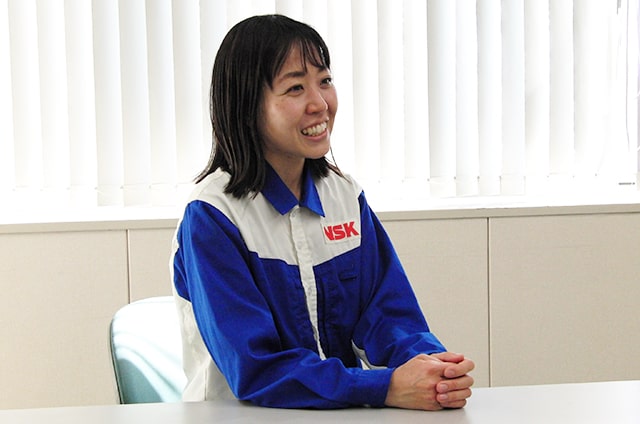 Shirai: We wanted to develop a bearing that goes beyond the typical role of providing smooth rotation, and ultimately struck upon the idea of the QuickStopBearing that also functions as a brake. By creating a seal that can open when operation starts and close to stop rotation, we could provide an essential dental handpiece safety feature through the bearing, eliminating the need for a separate braking mechanism. This enables handpiece manufacturers to create advanced handpiece designs with fewer parts.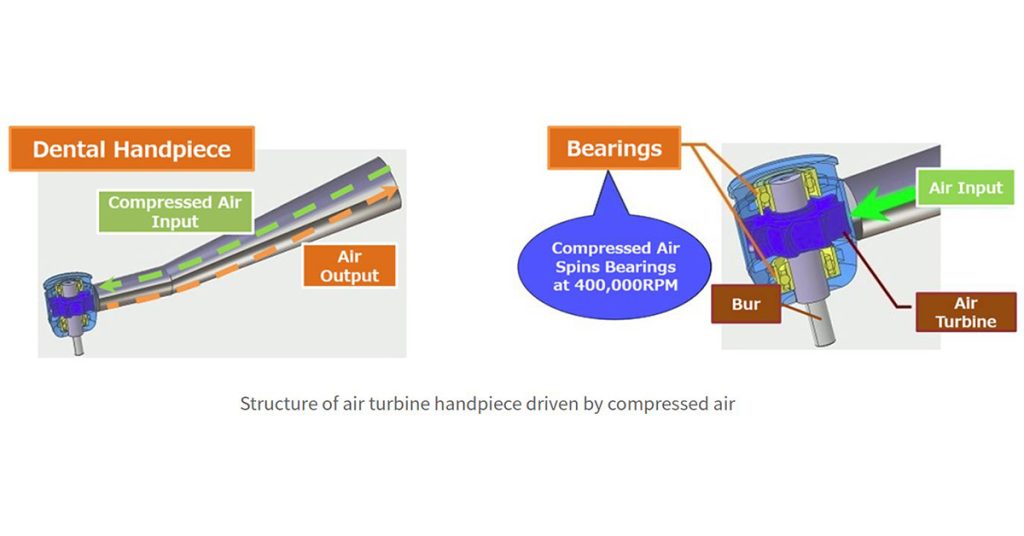 400,000 Rotations Per Minute – Great Speed, Great Responsibility
Okazaki: To effectively remove small amounts of material from your teeth without the dentist having to press down hard and risk cutting too deep, air turbine handpieces are developed to spin at the extreme speed of 400,000 rpm. This high speed is enabled by the bearings that support the dental bur (drill bit) providing stability and low friction rotation. In conventional handpieces, when the dentist turns off the tool (stops the air supply) the bur continues to spin for up to five seconds due to inertia, a period during which the dentist must carefully hold the tool in place inside the patient's mouth to prevent injury to the gums or inner lips.
Shirai: To reduce the time to stop, some handpiece makers build in a braking mechanism, but NSK's newly developed QuickStopBearing tackles this requirement by itself. The idea initially stunned our team, as we imagined potentially achieving braking to a full stop in less than one second simply through bearing design without deviating significantly in shape or function from a standard bearing. Having never done something like this before, there was a challenge in terms of actually convincing ourselves that the design was actually possible. In the end, the concept was solid, and a natural fit for the application, so we decided to put our backs into it and see what we could do.
Built on Knowledge and Trust
Okazaki: The strong relationship we built with handpiece manufacturers was a key factor in this project. Air turbine handpieces have been around for over 50 years, so it's easy to assume the device is already the way that it needs to be, but communicating with manufacturers and dentists gave us the knowledge and insight into the daily challenges faced on the front line. Understanding the structure and performance requirements is one thing but building trust so that the customer and end user can really open up about their needs is vital to innovating in well-established applications.
Shirai: I'm proud to be at a company that can create something entirely new even for a dental tool that has been around a long time. At NSK we always emphasize approaching our business partners in a sincere and earnest manner to absorb all the knowledge we can. It's important to remember that bearings are a component with a lot of potential, and there is no reason to stay in the box even when designing a product for a long-established type of tool or machine. It takes a lot of time and effort to develop a deep dialogue with other companies, but that effort always seems to pay off in the end when we create products that truly benefit end users and society as a whole.
Aligning Development with Needs and Goals
Shirai: Dental handpieces are subject to severe operating conditions: high speeds, moisture, and high temperature steam sterilization (autoclave sterilization). To ensure the quality and reliability that customers expect of NSK, we conducted extensive tests internally, such as sterilizing our prototypes over 250 times in a dental autoclave to ensure performance levels, including the short stop time, would be maintained in real world operation scenarios. Further, collaborating with customers, we field tested the design for over a year to ensure the design would work in a variety of handpieces. Ultimately, we could confirm that the QuickStopBearing can even be swapped into many existing handpieces, thereby expanding the potential for widespread easy adoption.
Okazaki: The QuickStopBearing can shorten patient treatment time, reduce the burden on dentists, improve safety and hygiene, and does not require complicated braking mechanisms. Moving forward, we will continue to contribute to creating handpieces that are safer and more effective for the dentist and patient.