How Omron's "Three I's of Automation" Create a Roadmap for the Factory of the Future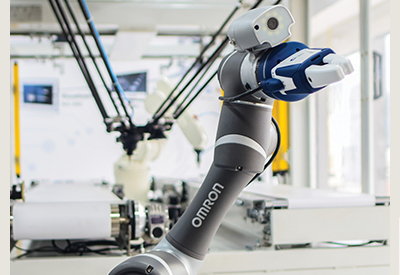 June 6, 2022
What will the factory of the future look like? This is the question that many professionals in the automation and manufacturing industries are seeking to answer. While most proposed descriptions are lofty yet lacking in concrete details, there are also many attempts to extrapolate from cutting-edge technologies that already exist. What we need to do is connect the grandiose vision with the minutiae, and its sweeping (and yet unrealized) capabilities with today's real-world applications that sit right on the boundary between practical and experimental. Omron's "three I's of automation" – integrated, intelligent, and interactive – offer us a way to do this.
Integrated Technologies Are Key for Interoperability
At Omron, they make sure that all their technologies are designed to work seamlessly together as complete, end-to-end factory automation solutions. This is important not just for mitigating the performance-hampering impact of using technologies from multiple platforms, but also for ensuring interoperability for their customers.
Automation customers are seeking greater levels of interoperability between devices comprising a total solution so that they can focus on their strengths of designing and producing products rather than managing the automated system. Omron robots and vision systems, for example, can be tied together with laser marking to simplify error proofing.
Integration will be a key driver of the factory of the future because it enables customers to pivot faster in response to changing consumer demand. Flexible manufacturing is more effective when technologies are fully integrated and modular.
Intelligent Technologies Help Manufacturers Make Better Business Decisions
Recently, a lot of attention has been paid to "tribal knowledge" in manufacturing since the nuanced and qualitative know-how of experienced professionals nearing retirement is central to concerns about the industry's labor shortage. With so many experienced manufacturing workers retiring all at once, it can be difficult to get new hires up to speed.
Intelligent automation devices can help solve this problem by aggregating and storing the knowledge that would otherwise go out the door with retirement-age professionals. Machine learning algorithms can recognize what constitutes abnormal machine behavior, allowing inexperienced workers to discover a potentially urgent issue and initiate repairs.
Machine learning also helps manufacturers make more informed decisions based on trends that even the most experienced workers might not see. In the factory of the future, autonomous systems will identify subtle trends, make informed decisions, and communicate these decisions to other devices without necessarily needing human input.
Interactive Technologies Improve Usability and Safety
Omron's vision for the factory of the future rests heavily on the concept of harmony between humans and machines. In this view, intelligent devices aren't meant to replace human workers, but rather to enhance their skillset by taking care of repetitive tasks, heavy lifting, and applications that involve hazardous materials and hard-to-reach areas.
Technologies that are designed to be interactive, like the Omron TM Series collaborative robot, include safety measures that let operators work alongside them without incident. These devices also have user-friendly features that allow even a new hire to easily set them up for a new application.
Interactive technologies are an essential component of a flexible, future-ready manufacturing environment because they make it easier for companies to accommodate changing market demands as well as the varying needs of their workforce.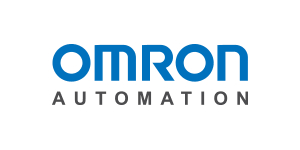 Interested in learning more about Omron's vision for the factory of the future? Check out Omron's Episode 11 podcast, featuring special guest Mike Chen, by clicking here