Guillevin Automation: What You Need to Know
February 15, 2023
Who is Guillevin Automation?
Guillevin Automation began in Quebec, Canada. They have been a group since 1983. There are four branches in Canada that span from coast to coast. There is the Pacific branch in British Columbia, another serves Alberta, Saskatchewan, and Manitoba. Then there is the Ontario branch which supports the East region. The East region has 25 electrical branches, with locations in Quebec, Ontario, Ottawa, and Cornwall. Guillevin supports all these branches and are there to help their customers with over 40 decades of know-how.
Guillevin in Quebec, specifically, consists of eight technical people who understand the automation market. They have many years of experience helping their customers with any automation challenges they have, and they offer the latest technology to make them more productive. The company's primary goal is to increase automation in all the entities of Guillevin, and their mandate is to respond to their partners as quickly and efficiently as possible, because their customers are their partner.
Every industry wants to be more productive, and automation is necessary to help customers achieve this, making Guillevin Automation a great partner for industry.
What is the decentralized model?
With Guillevin's experience of the market and their extensive list of manufacturer partners, they can propose technical products based on their expertise and available inventory. Their decentralized model works because each branch has their own inventory, meaning they don't have a large, siloed warehouse. If they need something that is in stock in Edmonton, for example, they can reach out to the manager of the Edmonton branch and ask to have that product for their customer in Quebec.
Every branch in Canada has its own customers, and they build their inventory to serve their needs. This allows Guillevin to build an inventory for their customers that is more efficient and streamlined. It is the model for all the branches in Canada and makes them more efficient compared to other distributors.
Most customers come to Guillevin knowing what they want; however, Guillevin's mandate is to offer the customer a complete solution optimized to suit their application. For example, if a customer wants a particular device, they can present the customer with other solutions available to provide a complete solution. With their years of experience in so many industries, they can anticipate what a customer may need for a complete solution.
"If the customer wants a controller, we have the expertise to recommend a compatible drive, or contractor, or Human Machine Interface (HMI) – we can propose a complete solution."

Simon Petitclerc, Automation Director East Region, Guillevin
How does Guillevin Automation serve different industries?
Guillevin serves many industries: agriculture, food and beverage, manufacturing, metals, mining, oil and gas, pharmaceuticals, pulp and paper, water and wastewater, to name a few. When asked how the way they serve a customer in one industry compares to the way they serve a customer in another, the answer is that their role is similar across all industries.
"Ultimately, we support the customer with their automation needs and to help them get the most out of the product and solutions we they have to offer. Combined with years of experience and a team of experts, this is easily accomplished, and a complete solution is always the end goal."

Simon Petitclerc, Automation Director East Region, Guillevin
In this market, there is a notable shortage of labour affecting many industries. Guillevin Automation has many different robots they can propose to customers who are looking to overcome these challenges. If they are serving the food and beverage industry, water and wastewater industry, or the automotive or mining industry for example, they can recommend technology with robots to handle the repetitive tasks these positions require.
And they can recommend software with augmented reality (AR) to help with maintenance for all the different industries that they serve. Whatever a customer is looking for, they can offer a solution to their automation challenge. They are truly a one-stop-shop for all your automation needs.
Every industry has different needs, and Guillevin Automation is ready to serve them all with tailored solutions that satisfy the needs of each one, backed by years of technical experience and a complete lineup of products.
Predictions for 2023?
When asked what trends were evident from 2022 and whether these revelations can help Guillevin Automation make predictions for 2023, the typical issues of supply chain and delivery issues arose. As well as the current skills shortage affecting businesses not only in Canada but across the globe. Customers do not want to wait for solutions to be available. They want them and need them now.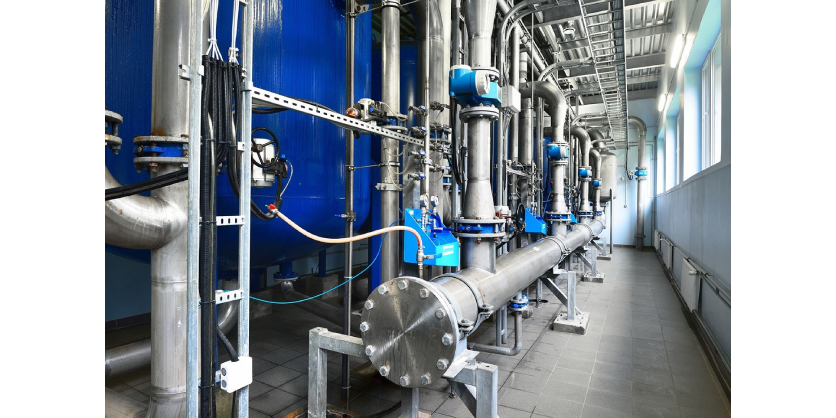 Some predictions that Petitclerc makes:
"We need to have alternatives at this moment because there is a lack of employees and there is a lack of resources. Companies are searching for laborers, and it is very difficult. Therefore, solutions from Guillevin close this gap and help companies to be more efficient."
"People want effective and versatile products – that are in stock at this moment. As you know, we have had the pandemic, there have been problems in the industry with supply chains and product availability, as well as timely delivery. People are tired of delivery delays caused by these supply chain interruptions."
"In North America there is a standard, but I think due to the delivery delay, customers will be open to different distributors who have more products in stock. Guillevin looks forward to being more efficient for their customers in Quebec and the rest of Canada because they have manufacturers that can help them, and if there are any problems, they can go with another manufacturer to help the customer start the machine, avoid downtime on that machine, or repair that machine. Ultimately, Guillevin has the resources to make sure that their customers do not have to wait. That will be the difference in 2023."
What advice does Guillevin have for customers?
"I feel free to say to the customer, 'Call us. We can go to your plant or office. I want to see your plant and automation and learn about how we can help you.'"

Simon Petitclerc, Automation Director East Region, Guillevin
Guillevin Automation is there to support their customers, to help them with their automation challenges, and to explain what they can offer. Guillevin is professional and they have many years of experience. It is better one-on-one with each customer because they can explain better how they can help them.
Oftentimes, the customer calling for an expert in automation is not an expert in automation. They have a different position in the company and do not have the time to learn and research the various solutions that are available on the market, nor do they have the experience to determine which of these solutions is the best. That is where Guillevin comes in.
What kind of services does Guillevin Automation offer?
Guillevin's goal as a distributor is to be better before the sale. They take the time to explain their products and how they work. If there are problems down the road, Guillevin has technical experts that can support the customers even after the sale. They have an internal technical sales representative that can help them. If they are having problems configuring a program or a piece of equipment, Guillevin can help them. If the customer wants to show Guillevin a problem or challenge, Guillevin can help them on site. This is what sets Guillevin apart.
Guillevin also has demos that they can use to test with the customer, which allows the customer to know the product a bit more before investing in that solution. Ultimately, this gives them the confidence to make the best decision for their automation needs.
What else can you tell us about Guillevin Automation?
Speaking about the Quebec team, Petitclerc says, "We are a passionate team that offers a high-performance level of service based on our experience acquired over many years. We work with both customers and manufacturing partners. We are not there to have too many customers; we want to have a partner and to work together to have mutual success. And we have a blast working together with our customer."
In the spring, Guillevin will introduce an automation centre in Quebec with functional laboratories featuring robots and highly technical software. Customers can try their demos, and there will be a technical centre where customers can try technical controllers or drives and engage with the products to become more confident in making decisions.
More Information
Related Story
In November 2020, Guillevin was certified as a Great Place to Work®. This certification qualifies Guillevin as one of Canada's top employers in the 1000+ employee category. Great Place to Work® is a global people analytics and consulting firm that specializes in workplace trust. Our employees took their Trust Index© Employee Survey to evaluate Guillevin's company culture in their everyday life.
The employees who took the survey noted that they could make a difference, were treated fairly and would want to work for Guillevin for a long time. On the management's side, employees indicated their trust that management would not let them down and felt managers were open-minded and understanding.