The Future of Automation: Digital, Sustainable, Efficient. Welcome to German Technology Day 2022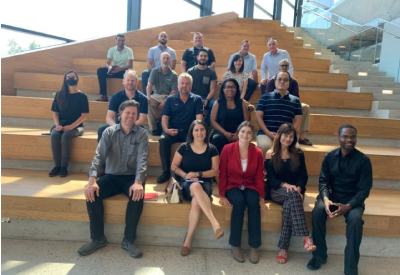 September 23, 2022
German Technology Day is expected to be even bigger and better this year. Fifteen prominent companies with expertise in automation and advanced manufacturing will host Canada's fourth series of German Technology Days on October 20, 2022 at Humber College, Toronto, and on November 3, 2022 at Plaza Centre-Ville in Montreal. These companies are located in Canada with headquarters in Germany.
Join Beckhoff, Eplan, Festo, Kuka, Murrelektronik, Phoenix Contact, Pilz, Rittal, Samson, SEW – EURODRIVE, SICK Sensor Intelligence, Wago, Weidmuller and Wieland for a reimagined showcase that offers interactive pathways for participation. Canadians need to work collaboratively to develop best practices so we can serve our customers in a variety of sectors effectively and efficiently.
This event is targeted toward design/engineers, technicians, system integrators, panel builders, and supply chain professionals and all members of the industrial and IT manufacturing and electrical sectors and will include industry trends and thought leadership for all in the industry.
Grand Contest
All participants at the Toronto and Montreal GTD events, can enter our contest to win prizes worth $2500, by visiting each booth and completing a Passport. There will be a draw conducted from the submissions received for a chance to win cash prizes. Winners will be announced through email after the event.
What's New: Innovation Hub
A unique showcase of products from the various organizations will be displayed by the host companies this year. Visitors will be able to witness true integration of technology, and learn how to find cost-effective and sustainable solutions that can work in any environment, saving valuable resources and time! Additionally, attendees will be treated to several integrated demos designed and built specifically for this event, combining leading solutions from each company.
The Future of Automation: Digital, Sustainable, Efficient
This year, the theme of the German Technology Days is 'The Future of Automation: Digital, Sustainable, Efficient'.
In today's ever-changing and evolving scenario, the need for automation is more important than ever to keep up with the challenges our industry is facing. We must collaborate and innovate to achieve the highest levels of digitalization, sustainability and efficiency to assure our customers that together, we can collaborate to find exclusive, eco-friendly and effective solutions to unique challenges, for today and for the future!
Auditorium Sessions
The GTD events in Toronto and Montreal will commence with greetings from the senior members of the German Consul. Following that, we will provide an introduction to German Technology Day 2022, and an overview of the fifteen companies that have joined hands to bring you a show to remember. This will be followed with engaging presentations and workshops from each of the partners that sync with the main theme while highlighting some of their key solutions for Industry 4.0. Click here for the agenda.
Exhibit Hall Booths
Each company will share their latest industry-leading, energy-efficient solutions, and introduce you to some of the most innovative technology in the industry at their individual booths, where you will have access to a range of videos, literature and case studies on the various solutions. Representatives will be available all throughout the day at the booths to introduce you to their latest products and answer your questions.
Media Centre
Don't forget to visit the Media booths where our Media Partners will be featured. Each of these Industry-leading Media partners will introduce you to various aspects of our German Technology Day including articles, interviews, videos and coverage of the event.
Click here to register for the German Technology Day 2022, and enjoy connecting and collaborating with us! Don't forget to visit us at www.germantechnologyday.com and to 'Like' our GTD LinkedIn page for the latest updates leading up to the event. For any inquiries, please reach out to us here.