Sevensense Raises a US$7.7M Series A
December 21, 2021
Sevensense has raised its Series A investment of US$7.7M, led by ABB Technology Ventures, which is expected to close by the end of November 2021. The company is a leader in AI and 3D Vision technology for autonomous mobile robotics and is active in the material handling and professional cleaning industries.
Especially in the midst of the COVID-19 pandemic, mobile robotics has emerged as a key factor for the industrial world to ensure operational resilience and balance the labor shortage phenomenon while guaranteeing high quality execution.
The AI and 3D Vision technology from Sevensense not only fulfills what the industry demands but it can radically revolutionize what is possible today: spanning from enabling flexible production to assisting picking processes in highly dynamic warehouses. Thanks to the unmatched ease-of-use, flexibility and robustness of its technology, Sevensense enables mobile robots to be operated by anyone in dynamic and complex environments and even next to people.
Currently, Sevensense Robotics serves a number of medium size and large manufacturers of industrial vehicles in the manufacturing, logistics and professional cleaning sectors. The fresh capital enables the company to scale its production capabilities and develop new business opportunities on a global scale.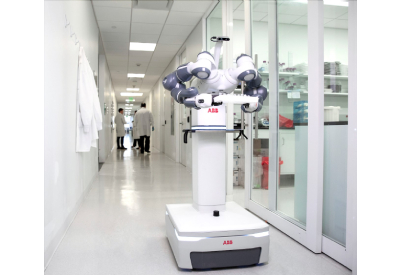 Sevensense captured the interest of the lead investor after winning a technology challenge organized by ABB Robotics to identify the most advanced navigation solution in the world. This success led to a partnership that will see Sevensense and the leading robot manufacturer bring a new generation of autonomous mobile robots to the shopfloor.
‍
"We have demonstrated that our technology is mature and ready to be deployed at scale in industrial settings. Today we set a fundamental milestone on the path that leads Sevensense closer to achieving its vision: enabling mobile robots to be operated everywhere, by anyone!" states Gregory Hitz, CEO of Sevensense Robotics.