Ontario Investing an Additional $160 Million to Train Workers
August 28, 2023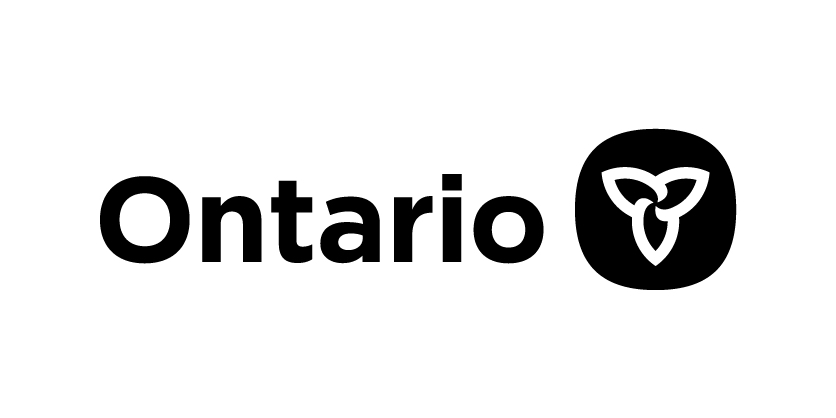 Province accepting proposals for investment solutions to help people on social assistance, including those with criminal records, find purpose-driven careers
The Ontario government is investing an additional $160 million in the Skills Development Fund (SDF) to tackle the labour shortage and help at least 100,000 workers get free training to meet the needs of employers hiring in their communities. The funding will prioritize programs that propose innovative training solutions to help people on social assistance and with prior criminal records find meaningful employment in critical industries like healthcare, auto-manufacturing, information technology, hospitality and the skilled trades.
"For too long, too many in our community have been forgotten and treated as second class in their own province. In the middle of a historic labour shortage, we need all hands on deck," said Monte McNaughton, Minister of Labour, Immigration, Training and Skills Development. "That is why our government is leaving no stone unturned to ensure we give anyone who wants a job and a paycheque they can be proud of a shot at the Ontario dream. Whether you've been on social assistance for 10 months or 10 years, we'll help you."

Monte McNaughton,
Minister of Labour, Immigration, Training and Skills Development
Roughly 300,000 jobs in Ontario are going unfilled every day, which threatens to hold back the economy and the government's ambitious infrastructure plans, including building at least 1.5 million homes by 2031. At the same time, more than 800,000 people in Ontario rely on social assistance when the majority are willing, able and eager to work. This includes hundreds of thousands of people who made a mistake in the past and carry a criminal record and have not reoffended – almost half of whom are on social assistance even 15 years after release from prison.
In response, the fourth round of the Skills Development Fund Training Stream will invest in programs that help them find meaningful work and tackle the labour shortage.
The announcement was made in Dresden, where the government announced a $465,000 investment through a previous round of the Skills Development Fund Training Stream to prepare 24 young people for well-paying careers in construction and the skilled trades in Chatham-Kent. SkillShift will provide a free six-week introductory course that teaches participants essential skills for construction, such as blueprint reading, scissor lift certifications, as well as financial literacy and soft skills, with mentors, networking opportunities and $1,125 for equipment and transportation. Participants will also receive a paid two-week job placement with a local employer.
"Through this transformative $465,000 investment, the Government of Ontario is shaping brighter futures for 24 youth in Chatham-Kent while invigorating our local construction industry," said Phillip Mock, Executive Director at Vision Us. "Vision Us is excited to be leading this investment in our community with our partners."

Phillip Mock,
Executive Director at Vision Us
Through its first three rounds, the Skills Development Fund has supported 596 projects by investing in a variety of sectors, helping half a million people take the next step in their careers, including people with disabilities, auto workers, firefighters and construction workers.
"This $465,000 investment in our youth through the Skills Development Fund is a transformative step," says Trevor Jones, MPP for Chatham-Kent-Leamington. "Empowering youth for rewarding careers in construction and skilled trades not only secures their future but also fuels the growth of Chatham-Kent-Leamington as a thriving community."

Trevor Jones,
MPP for Chatham-Kent-Leamington
This recent announcement brings Ontario's total investment in the Skills Development Fund Training Stream to over $860 million.
Quick Facts
The Skills Development Fund Training Stream supports ground-breaking programs that connect jobseekers with the skills and training they need to find well-paying careers close to home. Through its first three rounds of investment, the fund has supported 596 projects, helping over half a million people around the province take the next step in their careers.
Funding applications are now being accepted and will close on November 17, 2023. Interested organizations can apply through Transfer Payment Ontario.
Organizations eligible for funding include employers, employment service and training providers, labour unions, community, business and industry organizations, municipalities, hospitals, Indigenous Band offices, Indigenous skills and employment training agreement holders and service system managers.
The first cohort for the SkillShift program began in July. For more information on how to participate in the program, contact skillshift@visionus.ca or 519-784-4164.
The Ontario government launched the new $224 million Skills Development Fund: Capital Stream (Bricks and Mortar) on June 30 to support the building of new training centres and the renovation or expansion of existing ones.
Ontario's Skills Development Fund is supported through labour market transfer agreements between the Government of Canada and the Government of Ontario.
Quotes
"Our government believes in second chances, and we know that comebacks are possible. Providing free labour training to those with criminal records who want to contribute to Ontario's economy will result in a safer Ontario. The Skills Development Fund not only builds careers that move our economy forward, but it also provides second chances to Ontarians, so they aren't left behind."

Michael Kerzner,
Solicitor General
"The Skills Development Fund is life-changing for Ontarians who are able to work in these important careers. We know that hundreds of thousands of Ontarians are ready and willing to undertake critical jobs that are much needed to drive forward the changes to build an Ontario where everyone can thrive."

Michael Parsa
Minister of Children, Community and Social Services
"Initiatives such as this from Vision Us are integral in ensuring a future of economic prosperity in Chatham-Kent. Bolstering the skilled trades is an ongoing need in our community, and we're excited to have programs like SkillShift that highlight this and actively strive to strengthen the industry in Chatham-Kent. I would like to thank Vision Us, as well as the community partners involved in the program, for helping keep CK on the path to greatness."

Darrin Canniff
Mayor of Chatham-Kent
"The Skills Development Fund is critical to supporting continuous training, education and development that, in turn, will support Millwright apprenticeship and work opportunities in industries across Ontario. We are constantly expanding our training and skills to become experts in our field and the most reliable partners in the business. The support from Premier Ford and Minister McNaughton continues to demonstrate the important pathways to a successful career in the Skilled Trades."

Steve Laur
Business Manager at Millwright Local 1592
"We would like to recognize and thank the Government of Ontario and the Ministry of Labour, Immigration, Training and Skills Development for the support and investments they are making to promote and develop Ontario's workforce of the future. The Skills Development Fund has been a game changer in helping young people move forward in the skilled trades and technology careers.

Skills Ontario was thrilled to receive funding from the SDF allowing us to expand our Mobile Skills Program and build three new Trade & Tech Trailers. This funding will fuel our mission to provide thousands of youths across the province with hands-on learning experiences to ignite an awareness of opportunities in the skilled trades and technologies and drive more young people to pursue these careers."

Ian Howcroft
CEO at Skills Ontario
"Getting working automotive tradespeople the skills that they need and getting more people into the rapidly evolving automotive industry is essential. The Skills Development Fund has been pivotal to helping participants further their careers in the automotive sector, and has helped address our collective goals of ensuring a more resilient workforce, empowering workers and job seekers who face higher barriers of entry, and enhancing pathways into meaningful employment."

Jean-François Champagne
President and CEO, Automotive Industries Association of Canada
"Under Premier Ford and Minister McNaughton's leadership, UTIMUS and its partners have helped more than 100 newly arrived Canadians gain the necessary skills to thrive in Ontario's workforce, from supporting women in aerospace to Ukrainians and Afghans in the manufacturing sector. We are thrilled by the opportunity to expand our impact, to build Ontario's economy and to ensure a more secure future for hundreds more."

Emilee Alpaugh
Program Director at UTIMUS
"This critical funding has allowed us to upskill, retrain and develop our workforce so we can continue to deliver our crucial services to underserved communities. Working together with the Ministry of Labour, Immigration, Training and Skills Development, we are breaking down barriers and stereotypes to ensure that Ontario becomes a leader in training the next generation of skilled tradespeople."

Gordon Kemp
President at KE Electrical Ltd.
"The Skills Development Fund has allowed PTP, in partnership with George Brown College's College Vocational Program, to create an innovative and integrated pathway to meaningful employment for youth with intellectual disabilities. With these funds, our community and employer partnerships continue to provide new opportunities and to lower barriers for youth participants."

Barbara McFater
CEO at PTP – Adult Learning and Employment Programs
Related Article
The Ontario government has increased apprenticeship registrations by 24 per cent in the last year – from 21,971 to 27,319 – as more people decide to pursue rewarding, well-paying careers in the skilled trades. In addition, the second year of the province's highly popular skilled trades career fairs for students will be expanding to even more cities around the province.