Ontario Attracts Historic Number of People to Skilled Trades
Apprenticeship registrations increased by a record 24 per cent last year
August 8., 2023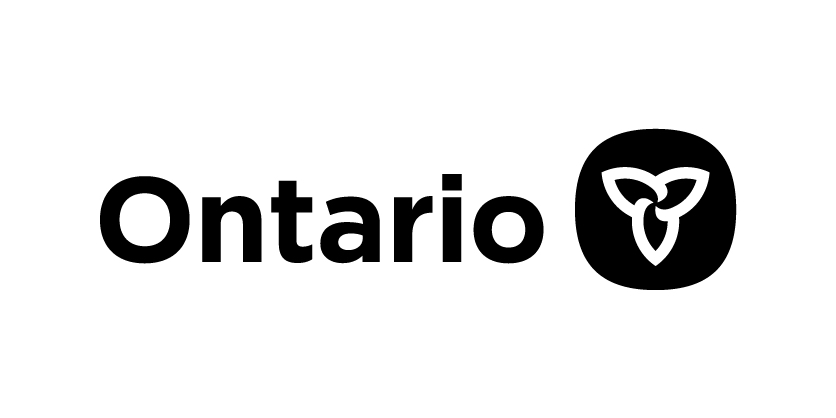 The Ontario government has increased apprenticeship registrations by 24 per cent in the last year – from 21,971 to 27,319 – as more people decide to pursue rewarding, well-paying careers in the skilled trades. In addition, the second year of the province's highly popular skilled trades career fairs for students will be expanding to even more cities around the province.
"As we build a stronger Ontario that works for everyone, we need to ensure students and jobseekers know about the rewarding life-long careers waiting for them in the skilled trades," said Monte McNaughton, Minister of Labour, Immigration, Training and Skills Development. "There is as much merit in being an electrician or a carpenter as there is in being an architect or a lawyer. I'm thrilled more young people are waking up to the promise of good pay, pensions, and purpose-driven work that the skilled trades offer."

Monte McNaughton, Minister of Labour, Immigration, Training and Skills Development
To help deliver the province's ambitious infrastructure plans, including building 1.5 million homes by 2031, Ontario will need over 100,000 new skilled trades workers this decade. The historic increase in apprenticeship registrations, including a 28 per cent jump among women, follows more than $1 billion in investment in the skilled trades over three years, along with the launch of a new agency: Skilled Trades Ontario.
"We are taking action across the board by making it easier for students to have apprenticeships, skills and credentials recognized towards their Diploma," said Stephen Lecce, Minister of Education. "This builds on Ontario's recent decision to require all students to take at least one technological education course — opening up the horizons and opportunities of all students into good-paying STEM and skilled careers."

Stephen Lecce, Minister of Education
To reduce the stigma related to the trades and make more students, teachers and parents aware of these life-changing opportunities, Ontario's skilled trades career fairs for students will be returning for the second year in a row and in more cities. More information on the 2023 fairs, cities, and dates will be announced later this summer.
"Now is the time to build a rewarding career in the skilled trades," said Melissa Young, CEO/Registrar of Skilled Trades Ontario.
"With record investments being made in infrastructure, we urgently need skilled workers to meet demand. Skilled Trades Ontario is thrilled to be partnering with the Ministry to promote these exciting opportunities, break down barriers and empower the next generation of skilled trades professionals to succeed."
Students in grades 7 to 12 will have the chance to learn about the 144 different skilled trades through interactive exhibitions and hands-on activities while hearing directly from tradespeople and local employers about these lucrative careers. Last year, 12,800 students, parents, friends, and teachers visited events in Thunder Bay, Sudbury, London, Mississauga, and Ottawa.
Quick Facts
1.3 million people are working in skilled trades-related occupations in Ontario.
At least one in three workers in Ontario with an apprenticeship or trade certificate is aged 55 or over and nearing retirement.
In total, there were 91,634 apprentices active in Ontario as of April 3, 2023.
This year, Ontario is supporting 95 new pre-apprenticeship program projects, which are free for participants and combine classroom training with on-the-job learning.
The Ontario Youth Apprenticeship Program (OYAP) now has more than 72 recruiters across 800 schools so students can learn about the skilled trades at a younger age.
Quotes
"The Ministry of Labour, Immigration, Training and Skills Development is a vital partner for our Training Center. The financial support provided by MLITSD allows us to keep up with the demand for highly skilled and safe journeypersons. I look forward to the day when trades like Ironworker and Rodworker are household words that parents and their kids discuss as viable career paths."

– Kent MacDonald
Vice President/Training Coordinator, Ironworkers Local 765
"This increase in apprenticeship numbers represents a collaborative effort and strong determination in Ontario's approach to invest in our workforce and empower rewarding career paths in the skilled trades while strengthening the culture surrounding them. Members of LiUNA continue to move our province forward, building, maintaining and strengthening resilient infrastructure that keep our communities, economy and future of our province strong. The growth and retention of skilled apprenticeship is a testament to the ongoing commitment of labour, industry and government working together to remove barriers, streamline pathways in the industry and advance opportunity for a skilled workforce at the forefront of building Ontario."

– Victoria Mancinelli
Director Public Relations, Marketing, Strategic Partnerships, LiUNA
"Attracting new talent to the skilled trades is the first step in securing Ontario's infrastructure needs. Our Council will continue to work collaboratively with employers and government to strengthen construction apprenticeship training from registration to completion, in order to generate the next wave of skilled Journeypersons that our economy depends on."

– Marc Arsenault
Business Manager, Provincial Building and Construction Trades Council of Ontario
"Apprenticeships are the foundation on which our entire skilled trades and construction sector is built on. Without them, Ontario does not have a future. I applaud the Ontario Government's dedication to growing apprenticeship numbers getting us back on track."

– Adam Melnick
Director of Canadian Affairs, International Association of Heat and Frost Insulators & Allied Workers
Additional Resources
Related Story
The governments of Ontario and Canada are welcoming a $40 million investment by VueReal Inc., a made-in-Ontario start-up located in Waterloo. This investment, supported by $10.5 million in joint funding, will boost local manufacturing, strengthen cleantech innovation and create 75 new, good-paying jobs.