Ontario Bringing Manufacturing Jobs to Kapuskasing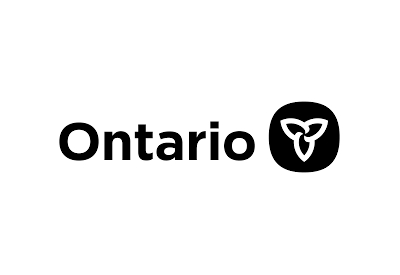 April 1, 2022
The Ontario government is working for workers by investing over $1.2 million to help over 100 people in Northern Ontario train for apprenticeships and well-paying careers in pulp and paper manufacturing. In partnership with GreenFirst Forest Products, this project is training 66 jobseekers for new and existing roles, as well as upskilling 40 current employees to work on the production of EnviroSmart products, a sustainable alternative to plastic and other fossil fuel-based packaging materials.
"After years of neglect under the previous government, we're working for workers and bringing well-paying manufacturing jobs back to Northern Ontario," said Monte McNaughton, Minister of Labour, Training and Skills Development. "I am proud to support this project, which delivers millions of dollars to build a stronger community here in Kapuskasing and provide over 100 people with the skills they need to earn bigger paycheques for themselves and their families now, and for decades to come."
This program is hiring for several positions, including many in electrical and mechanical fields. These are lucrative, in-demand jobs that pay well. For example, the average hourly wage for industrial electricians in Ontario in 2021 was $36.12, while mechanical engineering technicians and technologists earned an average of $37.81 an hour. Training started for some participants last month, but applications are still open.
"The COVID-19 pandemic has resulted in many challenges, especially on the North American/Global newsprint markets. We are very pleased to receive funding from the Ontario government," said Paul Rivett, Chairman of GreenFirst Forest Products. This will ultimately allow for the creation of 45 new full-time positions with a focus on hiring candidates with manufacturing aptitudes that will become skilled trades or high-skilled operators."
Those who often don't pursue the trades, such as women, young people, and Indigenous people, are encouraged to apply. Participants will be paid for their training and job placements. New hires are being trained in mill operations, and current employees will receive training to advance their trade certification and earn bigger paycheques. GreenFirst Forest Products expects to employ all who complete the training.
"Our government recognizes that labour shortages are a serious challenge in Northern Ontario, especially in the forestry industry. It's a challenge we're committed to rectifying through Ontario's Forest Sector Strategy," said Greg Rickford, Minister of Northern Development, Mines, Natural Resources and Forestry. "Providing training opportunities that result in good, well-paying jobs is what the people of Northern Ontario need and deserve to support themselves and their communities."
This project is funded by Ontario's Skills Development Fund, a more than $200 million initiative that supports innovative programs that connect job seekers with the skills and training they need to find well-paying careers close to home.
Quick Facts
•To apply, contact Matthew Smith at Matthew.Smith@greenfirst.ca or 705-337-9633.
•The unemployment rate in Northern Ontario was at 6.8% in 2021, below the provincial average of 8%.
•Manufacturing industry workers earned an average hourly wage of $28.81 in 2021, and workers in forestry, logging and support industries earned $27.04 on average in 2020.
•Ontario's Skills Development Fund is supported through labour market transfer agreements between the Government of Canada and Government of Ontario.
For additional resources, visit the Skills Development Fund by clicking here