Universal Robots and SICK Announce Innovative New Safety Solution
July 20, 2023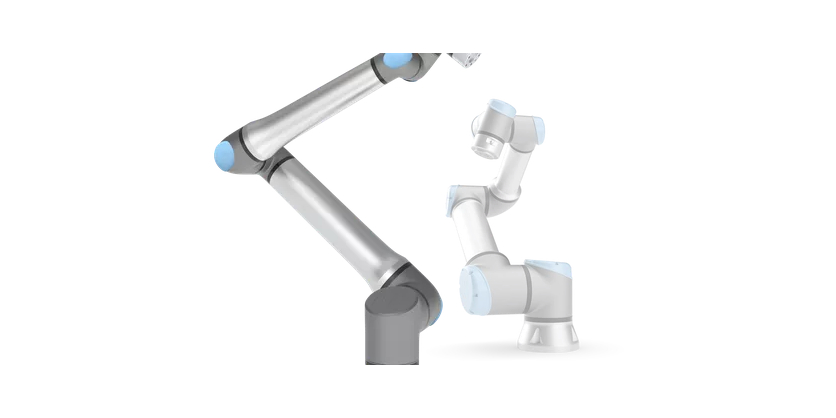 There is a long history of successful collaboration between Universal Robots and SICK. Now the two companies have come together to address the need for additional safety measures in certain collaborative human-robot applications. The new safety solution will be demonstrated to customers for the first time at this week's Automatica in Munich, Germany.
Making deployment easier than ever before
When deploying collaborative robots, particular tools or handled objects may require for additional protection measures for the application. This can preclude close human-robot collaboration. The new SICK safety extension is designed to make deployment more straightforward in these situations.
The new SICK end of arm safety solution has been designed in close collaboration with Universal Robots and builds on the safety expertise of both companies. The sensor uses a protective volume to protect the area around the robot tool and the objects handled. The system is designed for deep integration in the UR robot system through a later version of PolyScope making deployment of cobot safety solutions easier than ever before for our customers.
"By combining our expertise in collaborative robots and functional safety, we intend to deliver significant benefits for our end customers" says Anders Beck, VP Strategy and Innovation, Universal Robots. "The new safety system is highly innovative and will make deployment easier and more flexible for end customers thanks to the close collaboration between our companies."

Anders Beck, VP Strategy and Innovation, Universal Robots
"When developing this solution, we aim to enable a close spatial cooperation between the worker and the collaborative robot while satisfying the comprehensive safety demands of the individual application. That's unique in the market and a great step forward" says Michael Kaspar, Product Manager at SICK. "It's amazing to see the additional customer benefits in safety, and efficiency created, when companies like UR and SICK join forces."

Michael Kaspar, Product Manager at SICK
The new SICK safety solution will be ready for sale after the launch of an UR PolyScope update planned for early Q2 2024.
Related Product
UR20 is the first in Universal Robots' new generation of high-performance industrial cobots. Manufacturers can use the UR20 to lift heavier and move faster in a larger work envelope.  
The UR20 is the result of constantly innovating and seeking to understand our customers' needs. Manufacturers need greater payloads, larger work envelopes, faster speeds, and easier serviceability, out of their collaborative systems. We've gone to work and pioneered a next-generation cobot that can offer all those benefits in one product. This is cobots without compromise.