Endress+Hauser Joins the Center for Hydrogen Safety
Company continues commitment to hydrogen safety, with a focus on green hydrogen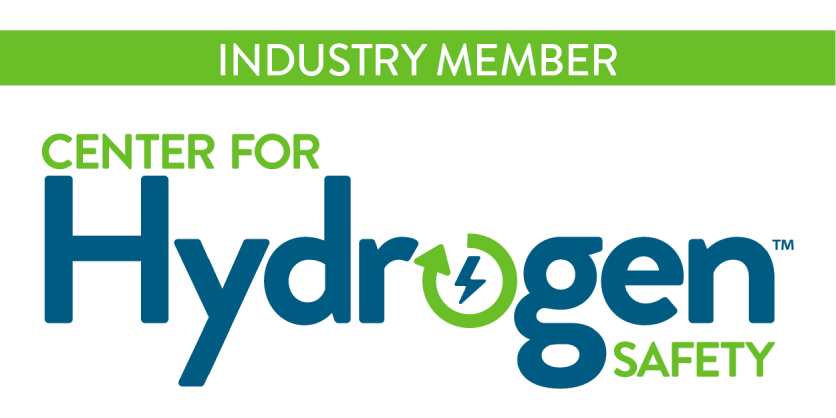 Given measurement's critical role in process safety, Endress+Hauser has joined the Center for Hydrogen Safety (CHS) to offer its voice to advance the promotion of hydrogen safety and help CHS ensure safety information, guidance and expertise is available to all stakeholders.
"We look forward to being a part of this community that will do the rigorous work of keeping safety on the minds of all those designing the systems of tomorrow that will work toward a net zero world," said Cory Marcon, Power and Energy Industry Manager at Endress+Hauser.Cory Marcon, Power and Energy Industry Manager at Endress+Hauser
CHS was established in 2019 as a technical community with the American Institute of Chemical Engineers (AIChE). In addition to safety information and guidance, CHS members benefit from access to training and education, global forums and more.
"CHS is pleased to welcome Endress+Hauser as a member. Their products can influence a wide range of hydrogen applications. We look forward to their contributions to our community which is committed to supporting the safe and timely transition to hydrogen and fuel cell technologies," said Nick Barilo, CHS Executive Director.Nick Barilo, CHS Executive Director
As the world races towards net zero, safety is an uncompromising design feature to which everyone in the industry must yield. In addition, AIChE has taken on the great responsibility of harboring a portion of this community with the CHS.
To reinforce its commitment, Endress+Hauser is hosting an Electrolyzer Technical Forum in the fall at its Houston campus with a particular focus on operationalizing safety in green hydrogen and deeper technical interactions with its research and development to ensure it is developing products to continue to support the energy transition.
"The event will include industry leaders in electrolysis coming together to support an open information exchange to keep safety a non-proprietary topic in green hydrogen," said Marcon. "Much like the CHS, the goal is to help customers operate without incident and build a community around best practice." Endress+Hauser looks forward to collaborating with the CHS and supporting its mission.
For those interested in the Electrolyzer Technical Forum, please apply here, as there are limited seats.
Related Story
2022 was marked by strong growth worldwide for Endress+Hauser. The specialist for measurement and automation technology delivered more sensors than ever before despite strained procurement and logistics chains. Incoming orders, sales and employment reached new highs; profits fell due to a negative financial result. The company, which is celebrating its 70th anniversary in 2023, remains confident for the current year.