ABB Advances Industry 5.0 With New Automated Flexible Line in China
May 17, 2023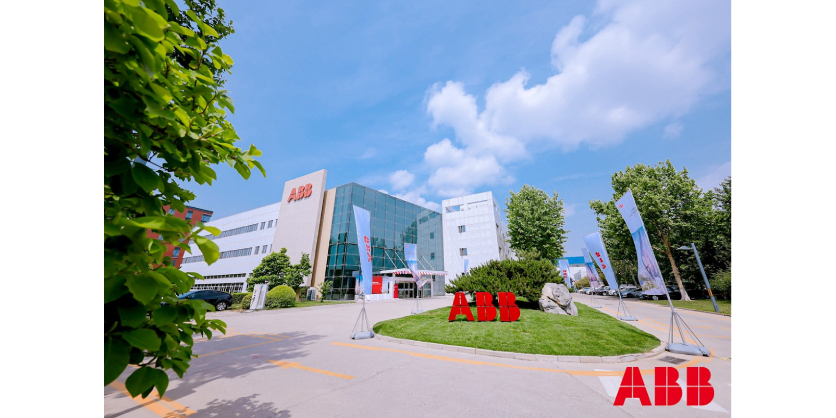 Application of automation, digitalization, and artificial intelligence technologies ensure manufacturing stability, improve flexibility and efficiency, and reduce costs
Different combinations of automated production modules ensure agile order fulfillment and shortened delivery cycles
Expanded ABB Smart Buildings Customer Experience Centre unveiled, bridging ABB and customers for high-quality development
ABB LV Installation Materials Co., Ltd. Beijing celebrated a new milestone with the official opening of an automated flexible miniature circuit breaker (MCB) production line. The factory, which is ABB's production hub in China for the critical safety components in electrical circuits, is a showcase for advanced principles within the concept of Industry 5.0.
The new enhanced manufacturing capabilities applying the latest automation, digital and artificial intelligence (AI) techniques are expected to boost production, availability, and quality of MCBs for ABB's extensive customer network.The new production line provides greater production flexibility through the extensive application of visual recognition and flexible feeding technology that keeps different loads running through the production.
These reduce the product changeover time to less than five minutes and enables the production of all types of S200 miniature circuit breakers within one line; at the same time, the flexible transfer system improves the laser printing process and maximizes the process capability; 20 percent of the upgrade space is designed for future production capability improvements. This is expected to significantly improve supply availability and help manage costs for customers.
The line also features increased stability and efficiency – seven ABB robots and 16 custom automation devices increase line efficiency substantially. AI technology is applied to position identification and print inspection of box loading and unloading to effectively improve the stability and reliability of the manufacturing process. The installation of ABB's latest manufacturing execution system enables a comprehensive management throughout the entire manufacturing process.
Attending the event, where the upgraded ABB Smart Buildings Customer Experience Center was also officially opened, were government officials from the Beijing Municipal Government, senior ABB executives including Lucy Han, Head of Global Product Group Building and Home Automation Solutions and Aldo Sciacca, Head of Global Product Group Energy Distribution, both from ABB Electrification's Smart Buildings Division, and James Zhao, Senior Vice President of ABB China, along with a large number of customers and partners.
Welcoming the new production line, Mike Mustapha, President of ABB Electrification's Smart Buildings Division, said, "China is the second largest market in the world for ABB and a key market for the Smart Buildings Division. With its openness to new technology adoption and speed of execution, China offers many opportunities for business growth. As we continue to invest in China, we are committed to bringing our latest products and technologies to the local market and beyond in close collaboration with our partners to create more safe, smart, and sustainable buildings for tomorrow'.

Mike Mustapha, President of ABB Electrification's Smart Buildings Division
The newly unveiled ABB Smart Buildings Digital Technology Customer Experience Center provides an interactive space for customers to experience ABB's decarbonization program, Mission to Zero™ and smart technology digital solutions. The upgraded showroom uses ABB i-bus® KNX intelligent building control system and integrates with visual intercom, CCTV, facial recognition, fingerprint recognition, proximity sensing voice control and other latest technology applications. It showcases ABB's low-voltage intelligent energy distribution, building automation technology and solutions in residential, industrial, renewable energy, data center, utility infrastructure and other scenarios.
More Information
Related Story
ABB is investing US $13 million in its Installation Products Division Iberville manufacturing facility in Saint-Jean-sur-Richelieu, Quebec, to increase production capacity and establish a research & development facility at its global center of excellence for cable tray manufacturing. This will support rising global demand, especially in the data center segment, and is ABB's second multimillion-dollar investment in a Canadian site in the last 12 months.