PBC Linear Shafts, Bearings, and Shaft Supports from AutomationDirect
October 2, 2023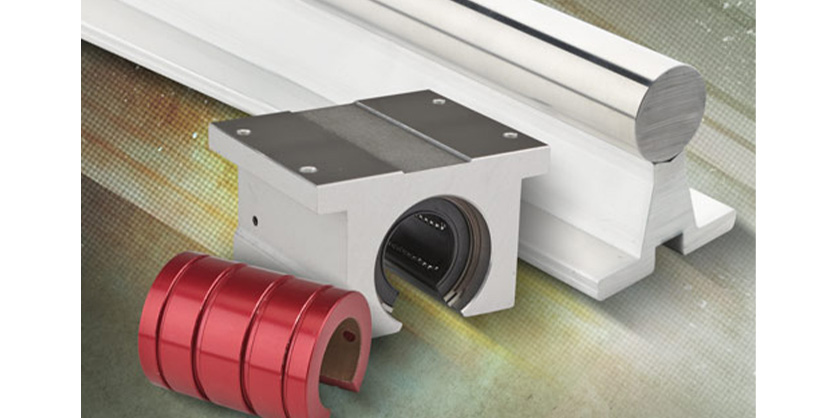 AutomationDirect has added PBC linear shafts, bearings, and shaft supports to their power transmission product category.
PBC linear shafts are precision ground to provide an optimized surface for plain and ball bearings and are ideal for high-precision linear motion applications where tight tolerances are needed. The shafts are available in carbon or stainless steel with round and fully supported models. They are offered in diameters from ¼" to 1-1/4" and lengths from 6" to 36".  
Bearings from PBC are designed to be used with steel linear shafts and are available in a maintenance-free plain bearing or as ball bearings. Both plain and ball bearings come in open and closed unmounted styles as well as mounted in a pillow block or flange.
In addition, linear shaft supports that can be used with any shaft material have been added, allowing for easy shaft installation and support.
The new PBC linear shafts, bearings, and supports come with a 1-year warranty and start at $4.50.
Related Article
Every year, our local newspaper, Forsyth County News, conducts their Readers' Choice "Best of Forsyth" contest to decide the favorite businesses, groups and professionals in Forsyth County amongst the community. The 2023 contest included 310 categories celebrated with 2,000 business nominations, 14,500 nominations and 336,000 votes from the community to select the winners.