Hilscher's netX 90 and netRAPID 90 Receive CC-Link IE Field Network Basic Slave Certification
April 10, 2023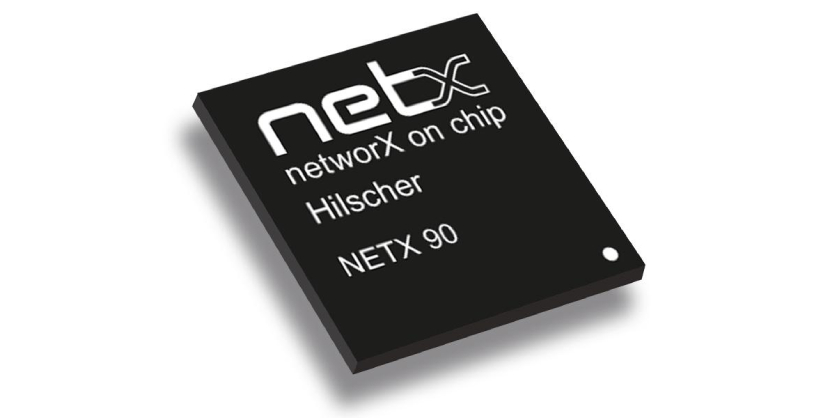 This certification enables the netX 90 and netRAPID 90 to be implemented as slaves in simple field devices on CC-Link Industrial Ethernet networks. CC-Link IE Field Network Basic is a general-purpose Ethernet protocol that facilitates easy use and development of small-scale devices that do not require high-speed control capabilities. This 100-Mbit/s protocol is an easy entry in the CC-Link IE technology ecosystem for developing field devices.
"Official certification from the CLPA for both the netX 90 and netRAPID 90 further strengthens our multi-protocol capability," says Philip Marshall, Chief Operating Officer of Hilscher North America. "It also enables device manufacturers to easily enter the Asian market with our latest netX 90 technology and products."
The CLPA offers several Ethernet-based network technologies to assist device makers in developing products compatible with the CC-Link Industrial Ethernet network, including CC-Link TSN, CC-Link IE Control, CC-Link IE Field Network, CC-Link IE Field Motion and CC-Link IE Safety.
More Information
Related Story
Recently announced, that ODVA conformance testing is now available for EtherNet/IP network-enabled devices that communicate over the Ethernet-APL physical layer. Conformance testing verifies the Ethernet-APL physical layer functionality by checking that the different port types properly adhere to the relevant specifications. The EtherNet/IP communication network functionality is also confirmed as a part of this process.
Together, both tests ensure maximum interoperability between vendors as well as different types of instruments and infrastructure components. The availability of complete EtherNet/IP over Ethernet-APL conformance testing is the final step for ODVA to make the benefits of Ethernet available at the field level in the process industries.