K50 Pro Compact Touch with Display from Banner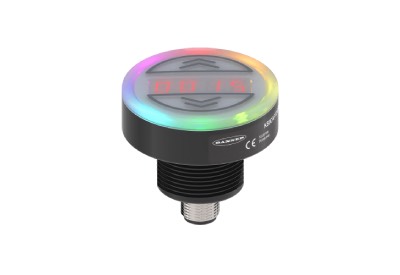 August 22, 2022
The K50 Pro Compact Touch with Display is the ideal interface device for pick-to-light, operator guidance and interaction, or advanced information communication. It has two independent touch areas and perimeter indication that provide a bidirectional interface to improve process efficiency and speed issue response. Control via IO-Link® or PICK-IQ™ serial interface gives full access to color, animation, and display settings. This K50 works well for condition monitoring applications and blends seamlessly into Banner's Snap Signal ecosystem.
4-Digit, 7-Segment Display with Two Touch Sensors
The K50 Pro Compact with Display features dual touch surfaces, enabling increment/decrement and choose/select functionality that is difficult with standard, single touch buttons. It has a 4-digit alphanumeric display that enables users to communicate more information, can be inverted, and that scrolls longer messages automatically. The connectorized K50 is rated IP67 and IP69, allowing users to install it where needed on equipment without any additional enclosure.
Programmable RGB Configurability
K50 Pro multicolor touch buttons combine proven technology and ruggedness with the added versatility of RGB LEDs. There are 14 colors to choose from, including: red, green, blue, yellow, orange, white, and amber. Users can customize color, animation, intensity, and activation logic. These devices offer limitless possibilities for advanced indication of dynamic machine states, operator interaction, and process statuses.
IO-Link for Dynamic Control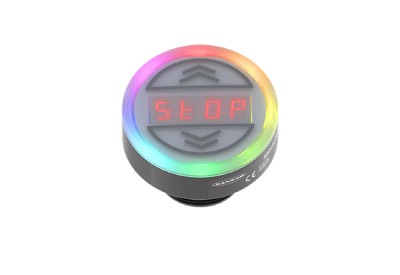 IO-Link is a point-to-point communication link between a master and a light, providing many advantages such as standardized and reduced wiring, increased data availability, remote configuration and monitoring, simple device replacement, and advanced diagnostics. IO-Link models allow for dynamic control based on inputs from other devices. K50 Pro Compact with IO-Link offers unique LED color management to provide advanced users with total control. These devices connect cleanly to IO-Link architecture and help reduce costs, increase process efficiency, and improve machine availability.
PICK-IQ™ for Advanced Animations
PICK-IQ is a purpose-built serial bus protocol that maintains high speeds even in networks with high device count, bringing faster responses and simplified programming to Modbus RTU communication. Devices with PICK-IQ allow full access to color, flashing, rotating, and display settings as well as advanced animations and LED control. Using PICK-IQ devices enables fast connection to Banner's Snap Signal IIoT hardware portfolio, providing valuable machine data and alerts wherever needed.
Applications
•Material handling
•Automotive
•Process
•Snap Signal
•Tier assembly
•Fulfillment racks
•Pick-to-light
•Condition monitoring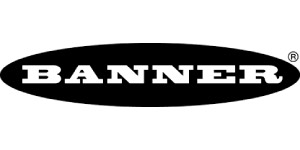 To learn more about the K50 Pro from Banner, click here