IAI: TB-03E/TB-02E Teaching Pendant With Dedicated Power Supply Unit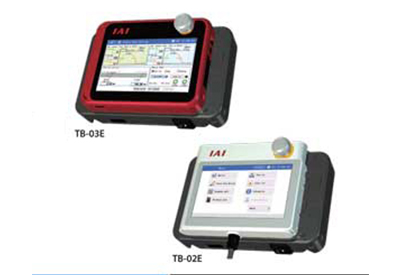 January 14, 2021
A new teaching pendant with a dedicated power supply unit can configure and trial operate an ELECYLINDER before completing system electrical wiring.
Configuring and testing an ELECYLINDER prior to system electric wiring is possible since the teaching pendant has a dedicated power supply unit.
– Wireless connection enables configuration and trial operation even in places out of reach.
– Monitor the operating status for up to 16 axes while receiving wireless data from the ELECYLINDER.